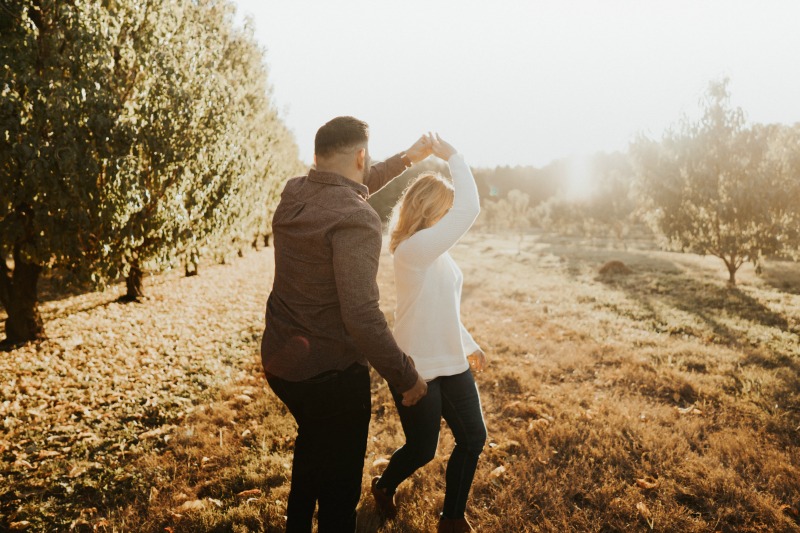 A relationship is all about keeping the spark alive! Married or unmarried, the only thing that keeps the couple going is togetherness. For worse or for better, loving each other or fighting with each other, together each of them can climb the impossible heights and together they can cross oceans and thus, no matter how long you have been together or how monotonous things have gotten recently, following fun activities can team them up and let them steal moments of togetherness together.
Full of fun, following activities, can pack a punch just when needed or in fact, keep the spark alive longer than imagined.
Exercise Together
Team up together and enroll both of yourselves in the nearby gym. It is true to say that couple that works out together, stays together. Sweat every worry out and make sure to keep motivating each other as long as you can. Surpass every pain together and let's not forget it is one of the quickest ways to grow sexy together.
Cook Together
Who would have thought chopping veggies, whipping cream could be so fun and sexy! Bake desserts together, ladle out batches of love infused desserts together and trust us, no matter how fun it sounds, it is more playful than that. Cook a date night dinner together and in fact, you can shop for the ingredients from the grocery shop together.
Shop Together
Whether it is just a regular shopping or a birthday or an anniversary one, you can stroll malls together or browse through the online stores together and shop Valentine day gift for one another together. This might enrich both of you about each other's choices and lifestyle.
Take A Hobbies Together
You like painting, he likes to dance! Find a common ground and spend quality time together with a perfect recreational activity. Hobbies are pastimes that in a way or another make sure to bond you both together and work on each other's strengths and weaknesses.
Get Away Together
Break free from the monotonous daily routine and indulge yourself in tour and travels. Travel around the country or go abroad, explore deserts, beaches, mountains. Especially, if you plan something like this on Valentine's Day, it will make the most romantic Valentine gift for him or her.
Read A Book Together
This might be a toughie for the non-reading couple category, however, you can make things fall in place by picking the common genre that you both like and start reading. Giving you another topic to drive back home together, reading a book together will generate excitement, and give more topics for you to jibber-jabber on.
Netflix Together
Binge watching movies and tv series together can bond both of you in a remarkable manner. Grab the popcorn, stir some ice tea, and cuddle up together every time just to watch your favorite series. In this one too, you can find a common genre and spend time talking, guessing, and sharing the common thoughts on the plot.
Now, that you are familiar with not one but so many fun activities, how about you make any one of them or all a part of your daily routine and make the most of your relationship.