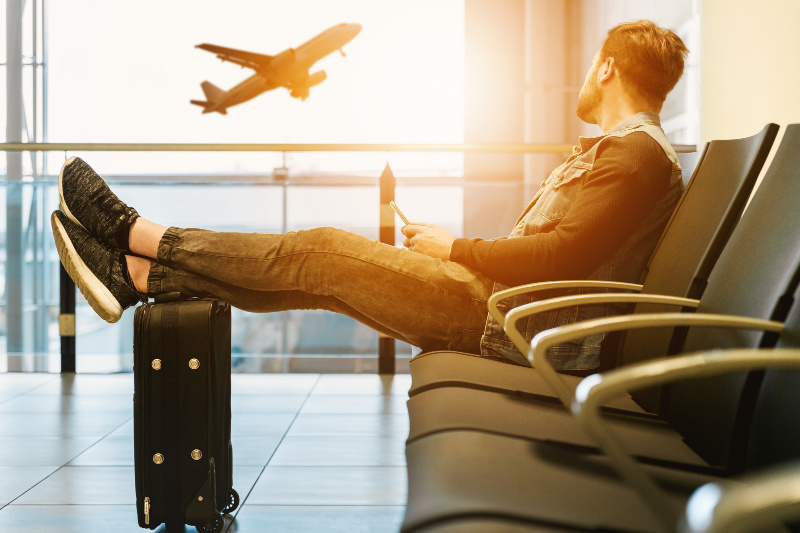 Good preparation is half the job. Especially when you travel. Whether you are going to make a short city trip or a few weeks traveling around, some things you just have to check before you board the plane. Today I give you 6 tips for preparing your trip. Then you know at least for sure that you can take your suitcase with peace of mind.
Take a well-insured trip
An accident is in a small corner. That is why it is important that you always travel safely insured. Often your own health insurance already covers a number of possible medical expenses, but by no means, all urgent medical expenses abroad are often covered. That is why it is wise to always check what exactly is reimbursed in these cases. Not the nicest job, but in case of emergency you are glad that you have already sorted this out beforehand.
Do you regularly travel? Spontaneously a short city trip or a nice week-long journey through Asia? With continuous travel insurance, you always go well insured on a journey. Sometimes you can also extend it with a cancellation insurance or world and winter sports coverage. This costs in most cases only a few dollars per month and then you are usually also insured for theft and damage. Not entirely unwise if you travel with expensive items such as laptops, cameras and other valuables.
You might not immediately think of a weekend away in your own country, but even then travel insurance is important. For example, your baggage can be stolen or damaged. Continuous travel insurance is, therefore, an obvious choice for many travelers. At Independer.nl you can easily compare different travel insurance policies.
Vaccinations needed?
The last thing you want is to become ill while traveling. For some countries, it is even necessary to get vaccinated or to take anti-malaria pills. So always let yourself be well informed and if necessary, go to your doctor. It is best to get your vaccinations between 4 and 6 weeks before your trip.
Tools for convenience
Now I talk about tools for comfort while traveling. You can find headphones as one of the tools for convenience. You certainly don't want to disturb the comfort of the people around you when you listen to your favorite music. Or you don't want noise when you call. There are many brands and types to choose from. For example, Plantronics SHR2083 is the best one for noise-canceling purposes. But anyway, if you're in a situation searching for a good headphone, it's suggested to read this headphone review.
Traveling with a credit card
I travel almost nowhere without credit card or cash. It has happened to me a few times that my debit card no longer worked abroad or that I forgot to activate it for a certain continent. In such cases, you are very happy if you have cash in hand for emergencies or travel with a credit card. I can hardly imagine that I would go on a trip without a credit card anyway. Renting a car without such a pass is virtually impossible and also when booking a hotel they often ask for this as a deposit. Pay worldwide in stores, restaurants, clubs and easily order some tickets or concert tickets online. With a credit card, things go just a bit easier abroad.
Administrative matters while traveling
In my bag, I always keep a copy in case they ask at a hotel or car rental company. A passport is the most precious possession you have on your journey so keep it with you at all times and never leave it somewhere. Not even if they ask for it as a deposit!
Travel documents
You can, of course, be faced with negative situations throughout the world. Yet there are certain countries where extra vigilance is required. This can be due to terror threats or the increased chance of natural disasters. Keep in mind that it is a bit of advice and that you ultimately have to make your own decision whether or not to travel to it. In any case, always stay alert while traveling and keep an eye on the local news in troubled areas.