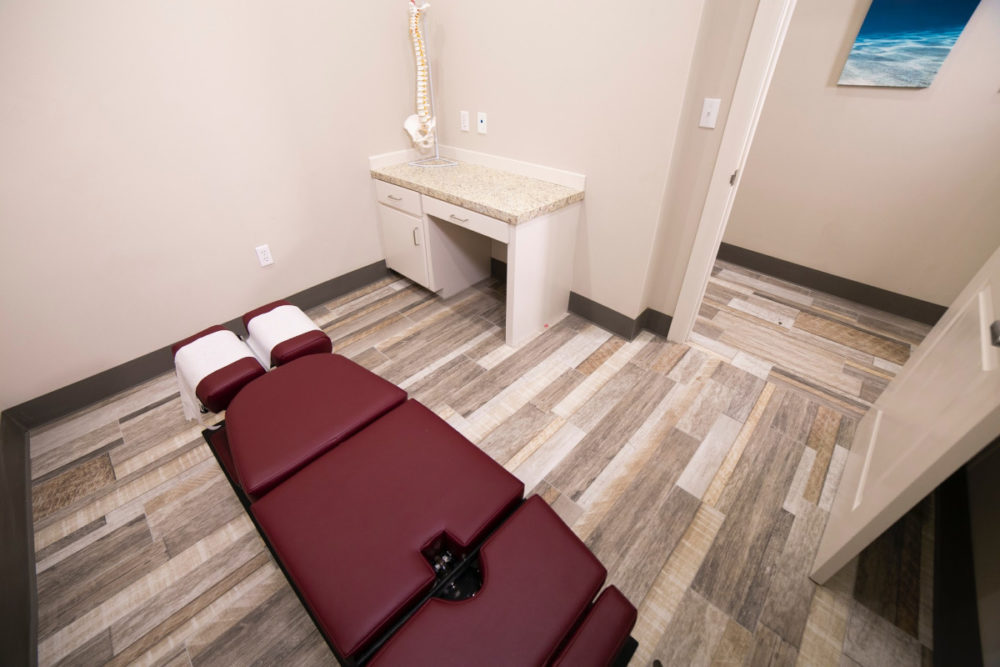 With yoga and tai chi on the rise, more and more people are taking their health into their own hands and opting for alternative medical practices.
Chiropractic manipulation is the most popular non-traditional health practices. It isn't just for adults. In fact, there are numerous reasons why chiropractic treatment is beneficial for kids. It is especially beneficial for children with chronic health conditions like asthma and allergies. Another benefit of chiropractic manipulation is that the approach is more natural and doesn't involve the use of medications.
If you are interested in knowing the 6 best health benefits your child can experience from chiropractic manipulation, we have got some information to share below.
Improved Sleep Quality
It's very difficult for kids to tell if they are in some kind of discomfort. That's also true in the case of insomnia. 25 to 30 percent of children experience sleep disorders like sleep apnea, insomnia, sleepwalking, and night terrors, which is an ongoing challenge.
But with the help of a chiropractor, sleep issues in children can be vastly improved. Since getting a full night sleep is one of the most important qualities of a healthy childhood, spinal adjustments, and gentle massage can make your child feel more relaxed, and a result improves their quality of sleep.
Sports Injuries and Improved Performance
Parents of kids who are active in sports will know how easy it is for sports injuries to happen. Something as simple as a fall during the run can have major potential for long-term issues down the road. But with regular chiropractic treatment and simple stretching techniques, your child's injuries can be cured in no time. Not just that! Chiropractic manipulation can also improve your kid's performance, agility, balance, power, and response time by 30 percent.
Headache Buster
Whether it's due to cold, fever, or excess screen time, when your child gets a headache, you will try medicines to make it stop. But pain killers are not always the answer, especially if your child is allergic to them.
Since the major reason for headaches is muscle tension in the back or neck, spinal manipulation can help. It works by relieving the muscle tension and strengthens the framework of the body.
Ear Infections
Five out of six children experience an otitis media (ear infection) by the time they are three. In some cases, it is due to a viral or sinus infection. Although doctors prescribe antibiotics, chiropractic treatment is a much gentle way to treat ear infections. Adjustments to the nervous and spine system strengthen their immune system and help them manage pain better.
Digestive Problems
If your child experiences any type of digestive problems like constipation, diarrhea, acid reflux, and stomachaches, chiropractic treatment can help him. Since specific areas of the spine control the digestion, if any areas are out of alignment, the body will react badly.
Chiropractic treatment can improve the digestion by restoring the alignment of the spine.
Growing Pains
Two out of five preschoolers and preteens experience crampy, achy muscle pains in their lives. This throbbing pain in their arms and legs is strong enough to wake them up in the middle of the night. Despite common belief and the name "growing pains" are not related to growth spurts. Instead, they are the result of rigorous physical activities that can wear your child's muscles out. (These activities include climbing. running, and jumping.) Chiropractic treatment can take the pressure off the spine and reduce the pain associated with growing pains.
Final Thoughts
When your child is in pain, you will want to do everything you can to make them feel better and healthy. And when it comes to Greenville chiropractic care and kids, there is nothing you can't achieve.