This is a sponsored post written by me on behalf of Tender & True Pet Nutrition for IZEA. All opinions are 100% mine.
I'm CRAZY in LOVE with all my pets! My dogs are always with me, and I wouldn't have it any other way. I love to show them every day how much I appreciate them and the love they give me back. Dogs crave for our love and approval so here are some ways to show your precious dogs just how important they are to us!
Talk to them! The first thing I do when I get up in the morning is tell all my pets GOOD MORNING. I speak softly and make eye contact so they know I'm talking to them. I make sure I do this throughout the day plus they get a GOOD NIGHT talk, too! I believe my dogs know what I'm saying to them because I just know! I know silly, but as a mom, to all these awesome dogs I can just feel they understand me. I wish my kids would react the way my pups do when I talk to them, but I usually get eye rolls or silence.
Touch! My dogs like their back scratched, their belly rubbed and behind the ears petted. I will give each one the attention they crave. I notice what they want; sometimes they will lay between my legs and roll over just waiting for me. Petting my dogs is also a stress reliever for me when I'm having a hard day, the one thing that helps is laying on the floor and rubbing bellies! I'm such a dog mom.
Snuggle time! They each get special time with me, either on the couch while watching TV or sleeping with me when I take that afternoon nap I try to take every day. I make time for each doggie at least 15 minutes in the morning, afternoon, and night. They are so trained now; they know to allow each one to get their time too. It is so darn cute.
Walk/Outside Play! Our dogs' favorite thing to do is go outside, which they get to do several times a day. My husband takes them outside just to PLAY. They will run for several minutes then come up to dad for hugs. Play + Attention=LOVE is my dogs' motto.
Food! We are what we eat, and that applies to my dogs too. So that is why we feed our dogs Tender & True™ a full line of which has no artificial flavors or ingredients, no preservatives, antibiotic-free, sustainable and USDA certified organic dog and cat food.
Tender & True is the perfect "superfood" for our pets. Our dogs deserve food that lives up to the same standards as the foods we eat. We treat our dogs like kids so that they will get only the best food for them.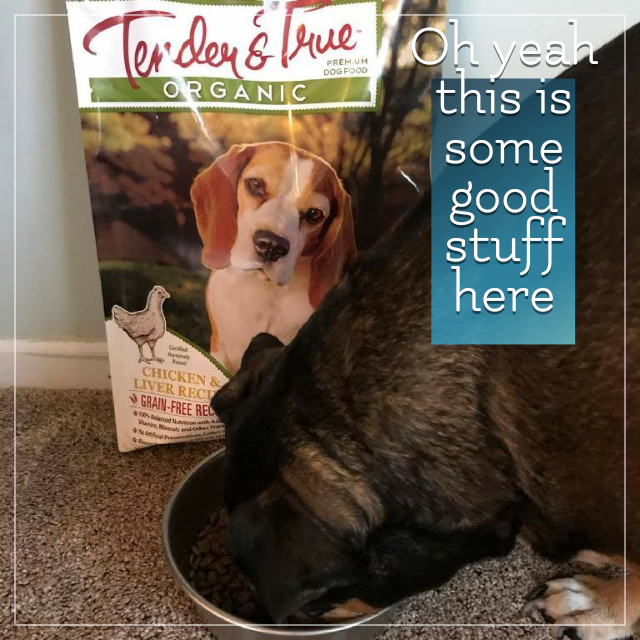 We are relieved that all animal proteins in Tender & True are certified by the Global Animal Partnership (GAP) and were humanely raised in a reduced-stress environment without added hormones or antibiotics. Tender & True is a balanced formula for all life stages so my puppy and my oldest can enjoy!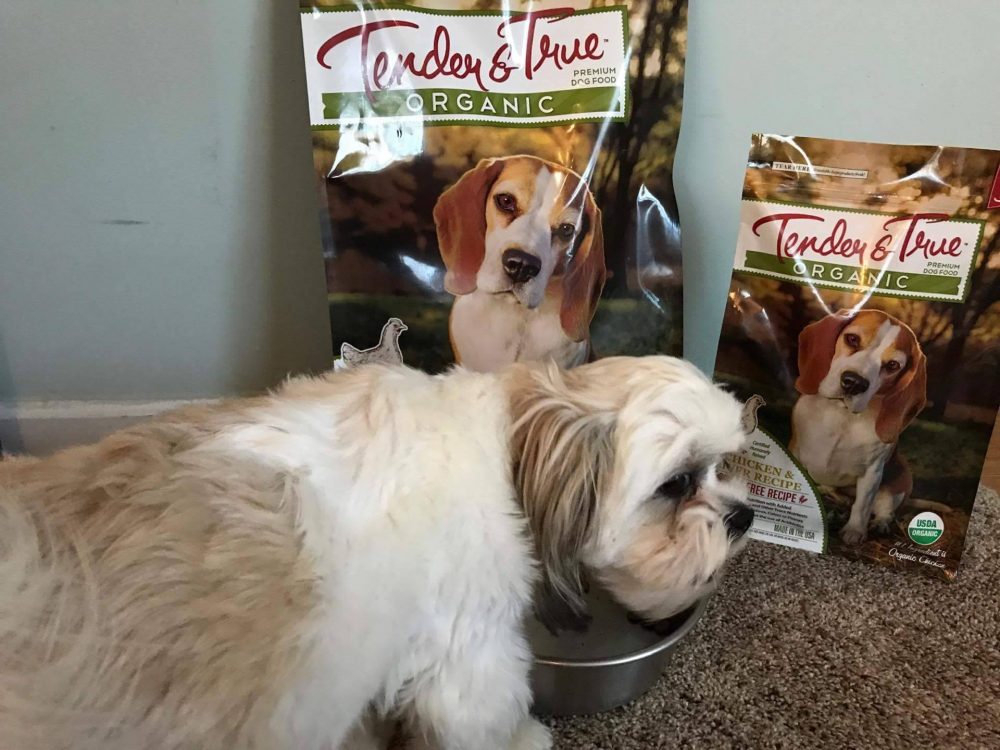 Our dogs are loving the Chicken & Liver Recipe
Find Tender & True near you so you can show your dog some FOOD LOVE! Let us know how you show your pets LOVE?