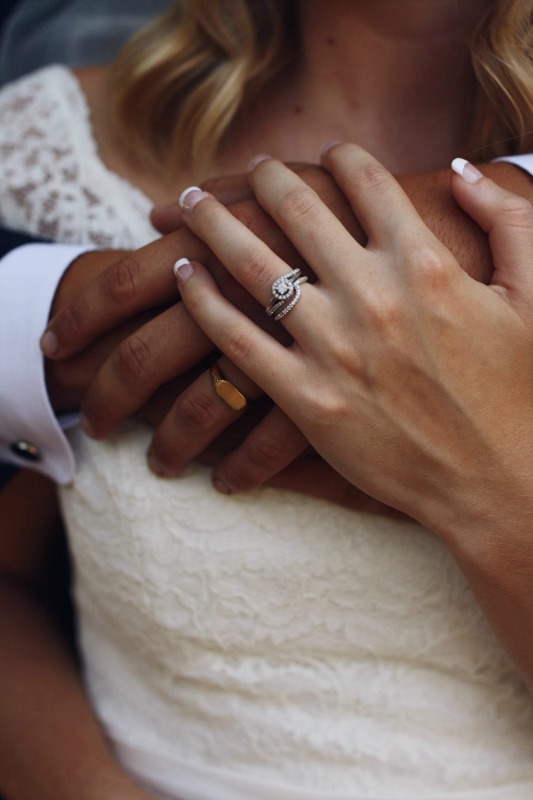 If you're reading this, you're probably ready to propose to the love of your life. The hard part is behind you! Now, it's time to find the perfect engagement ring for your partner. Keep reading to find out what five things you should know before purchasing an engagement ring. These tips will lead you to the perfect ring that will convince your soulmate to say yes!
How much you want to spend
Before you head to the jeweler, you need to determine how much you can afford to spend on a ring. Rather than googling how much you should spend on an engagement ring or following the "three month's salary rule", consider your income, expenses, and savings. Your budget should be an amount that you feel comfortable with. While you may be tempted to go overboard, keep in mind that your future spouse surely wouldn't want to start your marriage off under a pile of credit card debt.
What your partner wants in an engagement ring
Let's be honest, your partner will most likely wear their engagement ring forever, so it's important to make sure that it suits their taste. While you're shopping for engagement rings, be sure to keep your significant other's individual taste in mind. While you may have read that certain jewelry trends are in style right now, they may not be what your future spouse is looking for in a ring so don't just go for what is trendy at the moment. If you're not sure what kind of ring your partner wants, try asking one of their friends or family members – one you can trust to not spill the beans – for a second opinion.
Your significant other's ring size
While a majority of rings can be resized after the fact, certain styles cannot be resized to fit the wearer. When a ring is resized, a sliver is cut out and then more metal is either added or the gap is closed. This makes it difficult to resize many antique rings, rings with gems that wrap around the entire band, rings that are engraved, and rings with a tension setting. Because of this, it's best to buy the correct size from the get-go. If you already know your partner's size, great! If not, try to sneakily determine your partner's ring size. Whether you swipe an often-worn ring from his or her jewelry box or trace the size of the band onto a piece of paper, your jeweler can determine your partner's rise size using their sizing tool.
If your partner prefers diamonds or gemstones
When most people think of engagement rings, they think of diamonds, but there are other options to consider. Not only are precious stones a budget-saving alternative, they are also great for those who prefer a more colorful gem. Emeralds, rubies, and sapphires are all great options for the bride (or groom) to-be that wants to add a little color to their ring finger! There are many ring styles that incorporate both diamonds and gemstones as well.
Know the 4Cs
If your partner prefers diamonds over gemstones, be sure to brush up on the 4Cs prior to going ring shopping. If you're unfamiliar with the 4Cs, online jeweler Blue Nile has a lot of great information on their website about cut, color, clarity, and carat — making it easy to find the perfect engagement ring. While people may like to boast about a diamond's carat weight, cut is actually the most important of the 4Cs as it determines how much the gem will sparkle.
While the process of purchasing an engagement ring can be overwhelming, knowing what to look for beforehand can make the process so much easier. No matter what style you go with or how big or small your budget is, knowing how much thought went into picking out the perfect ring will surely have your partner saying yes as you get down on one knee.