Want to stay looking your absolute best during the summer and beyond? Then you need to know about these current jewelry trends!
As every girl knows, it's important to treat yourself on occasion. But what you might not be aware of is that the majority of women choose to buy jewelry when they want to get themselves a little something. In fact, about 25% of a jewelry store's customers are made of independent and stylish chicks like you who want to get themselves a well-deserved reward for being awesome!
Since jewelry is an investment, you'll want to make sure that you get something that looks amazing and can be worn for a long time. But what sorts of pieces fall into both of these categories?
That's what we're going to talk about today! Read on for some info on the best current jewelry trends in 2020 and beyond.
Blasts from the Past
The phrase 'history repeats itself' refers to much more than the things you learned in school. History repeats itself in fashion time and time again, and vintage and retro styles come back into the mainstream market. Read on for some blasts from the past that are coming back into the fashion arena in 2020!
Charm Jewelry
If you grew up in the 90s or early 2000s, then charm jewelry was probably a staple of your childhood. You'd pick a charm you liked, string it on a thin cord, and show it off to your friends the next day at school.
Well, this beloved childhood is making a comeback in the classiest possible way! Instead of a cord, you'll be putting your chosen charm on a thin chain of gold or silver that looks amazing with the rest of your outfit. While your charm should be of higher quality than the one you wore in first grade, you still will have the same opportunity to choose a charm that expresses your taste and interests.
When picking a charm for your new favorite piece, consider getting something that has meaning to you. Your name's first initial works well if you want to make a statement, but why not get creative? A miniature version of the same breed of dog that you own is a great way to express love for your furry friend. If you're a tennis player, a tiny sterling silver racquet makes a great charm.
The possibilities are limitless!
Chokers
Chokers are one of the jewelry types that you can adorn with your favorite charm. You also can use a single bead or tiny dangling gemstone to make a statement.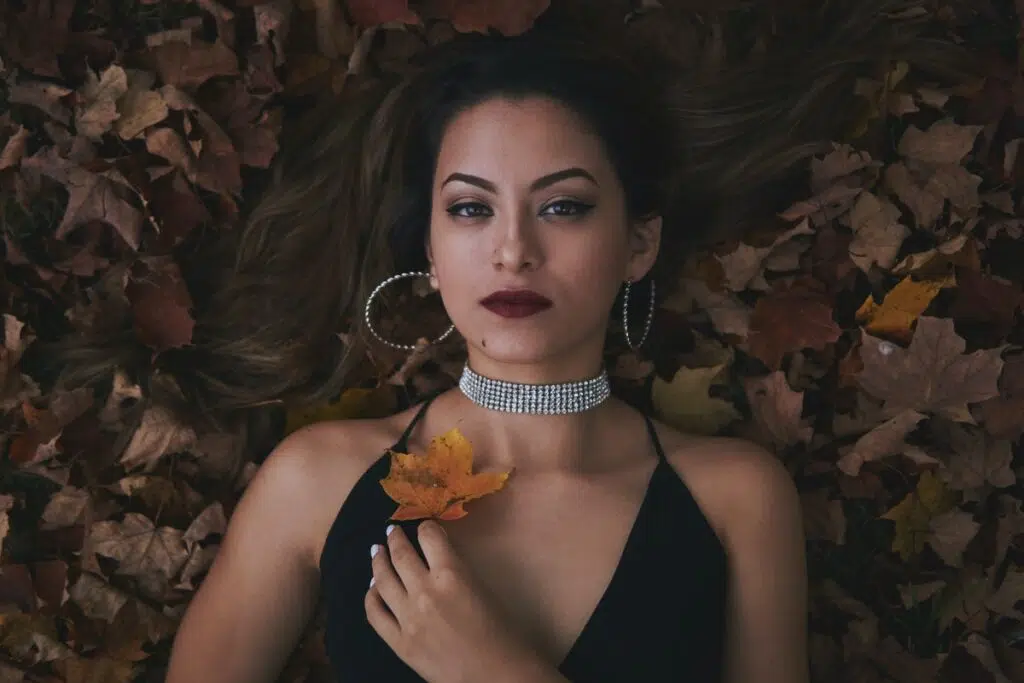 While chain chokers do exist, these aren't the norm. Chains generally make for better long necklaces or bracelets while chokers are made from leather, ribbon, or similar materials. This means that wearing a choker is the perfect opportunity for using different colors together to create a specific aesthetic.
For example, if you're someone who likes to express their childhood emo in a more fashionable and adult way, a black piece of ribbon or leather with a dark blue or purple bead in the center is the way to go. For those of you who want something shiny and lively, consider a string of bright yellow beads that hugs your neck.
Anklets: The Comeback of the Decade
Ankle bracelets, more commonly known as anklets, are coming back in popularity this summer. Perfect for wearing with your favorite pair of sandals, these tiny circles make a loud statement.
You can put a charm on your anklet to match the one that you're wearing around your neck or wrist. Consider establishing some kind of motif. For example, if you're a musician, a little music note necklace would look amazing with a treble-clef charm anklet that draws your outfit together.
There are also thicker anklets similar to bangles. These come in all sorts of metals and look amazing when paired with sandals that match their aesthetic. A golden pair of strappy wedges will look great with a yellow or rose-gold anklet to bring out their color. Anklets are, among other things, a great way to accentuate your footwear!
Hoop Earrings
Classic hoops have always been gorgeous at formal events, but in the 90s they became a popular thing to wear pretty much everywhere.
Though diamond and gemstone studs overtook them in recent years, hoop earrings are returning in 2020 with a vengeance. You can choose from a lot of different metals and styles to match with any outfit that you might be wearing. Rose gold, one of the most trendy metals on the market today, makes for gorgeous hoops that go with pink, salmon, white, and silver dresses and blouses.
You also can obtain earrings that have ornamentation on them. If you want to incorporate a pop of color into a sterling silver or gold hoop, you can find styles that have a colored bead or gemstone adorning them.
Consider lighter colors like blue and green for sterling silver jewelry. This gives you an air of grace and cold beauty. Yellow and rose gold look best with warmer colors like pinks, reds, and yellows that bring out the warmth in both your smile and your cheeks.
Asymmetry 101
Asymmetry is one of the biggest jewelry trends that's in style right now. When you wear things unevenly, you're letting others know that you're edgy, unique, and on top of the most current fashion trends.
There are a couple of ways that you can make your jewelry appear lopsided in the best possible way. You can get a necklace that has beads in one color on one side and those in a different color on the other one. Earrings are also an especially great opportunity for asymmetry. You can wear one large earring and one small earring (or one earring and nothing at all!)
However, one of our favorite things to do is wear one stud earring with one dangling one. You can match these earrings up a little bit by having both go under a single motif. For example, a star-shaped stud goes amazingly with a dangling earring shaped like a moon!
Speaking of which, behind the best asymmetrical outfits is, ironically, symmetry. If you wear a large earring on your left ear, for example, wearing a ton of matching bangle bracelets on your right arm balances out your overall aesthetic. Wearing a charm bracelet on your left wrist is awesome in any situation, but paired with an anklet on your right side, it's divine.
Modern Statements
While asymmetrical styles of vintage jewelry statements look amazing, there are other modern accessories that you need to incorporate into your day-to-day wardrobe. No matter what the occasion, having up-to-date and current jewelry styles ensures that you look contemporary and fresh. Read on to learn some of the best never-before-seen pieces that are on the market today!
Statement Necklaces
Statement necklaces are exactly what they sound like- large, loud necklaces that make a statement. These pieces generally take up most of the space on your neck and upper chest and are best worn without any other jewelry. If you must wear another accessory, small stud earrings will do the trick nicely.
The reason for this is that your statement necklace should be the center of your entire outfit. When you choose to wear one, it's so important that you should be choosing your apparel based on what will make it stand out nicely. Generally, this means wearing a black dress or blouse when you have a statement necklace in bright funky colors.
You also can get statement necklaces that are made from multiple chains. These are really in style right now, and they look awesome when laying over your entire upper chest to provide a sort of shimmering metal neckline.
Animal Motifs
We talked earlier about charm bracelets and necklaces being in style again, but what we didn't tell you yet is that animal charms are a great way to put a modern spin on this trend. A tiny turtle, frog, or bear is a great way to express yourself by showing off your spirit animal.
In fact, animal motifs in jewelry are generally just one of the biggest fads in 2020. A tiny charm shaped like a pawprint, a tiger-striped bangle, or a snake-shaped armband are all awesome ideas for how you can incorporate this motif into your outfits.
If you are interested in beach-inspired jewelry, you might want to check out the elegant collections at Marahlago, which are perfect for capturing that oceanic spirit.
This is an awesome opportunity to show off the animals that you love most!
One of the reasons for this is likely the rising popularity of animal print outfits. Pairing these charms with a leopard-print blouse or a zebra-striped dress is a great way to take a walk on the wild side.
Orbs and Spheres
When it comes to charms, people are choosing to wear spherical pieces. These can be made from your favorite metal or can be cut out of a polished gemstone.
These orbs can be worn in a lot of different ways. Many people are choosing to have them dangle off the bottom of their stylish hoop earrings, which brings out the circular motif in their entire outfit. They can also be worn as dangling charms or earrings that come hang from slim chains.
Additionally, since translucent pieces are en vogue right now, fashioning spherical glass beads for these purposes is also an awesome idea. You can use any color glass you like and wear matching pieces around your neck, wrist, and ankles!
The 411 on Gemstone Jewelry
The next types of accessories that we need to tackle here are classic gemstone-and-metal combos. You can wear these in the spherical shape we talked about or fashion them into interesting organic bead shapes!
Before we get into the specific trendy items that you can choose from, it's important that you know about choosing authentic pieces. The experts at CMI Gold & Silver warn that telemarketers often sell collectible coins at huge price markups and under false pretenses, such as claiming that the coin is not subject to confiscation. Similarly, people will try to pass off fake gemstones as real ones and cheat you out of some cash.
That being said, as long as you're careful, this probably won't be an issue! Just make sure that you go to a reputable jeweler and look closely at the pieces before buying them.
Anyway, while diamond, ruby, sapphire, and emerald are gorgeous, the precious gemstones aren't the only ones on the market. Aquamarines are incredibly summery because they give the feeling of the beach and cool ocean. Garnets are firey in the summer heat and goldstone has a unique and beautiful sparkle.
You can set any of these gemstones into earrings or wear them as a little necklace charm. Make sure that they match the rest of your accessories! This will help to draw your outfit together and give you a cool beach-babe (or hot bonfire gal) vibe.
What's Up With Watches?
Americans have a love affair with watches. You may wonder why you need one when you already have a Smartphone that tells time, but watches are much more than a timepiece. They're an accessory and a symbol of class, status, and wealth.
A watch is an investment, and they make small luxury designs for women and men alike. As a trendy gal, you probably want to get something with a smaller face and thin strap. Consider a piece in sterling silver for something that's less expensive and goes with any outfit. There are other colors of metal out there too, though, if you primarily stick to one color scheme in your wardrobe.
Make sure that any other jewelry you wear to the workplace goes with your favorite timepiece!
More on Current Jewelry Trends
While the jewelry that a person wears is highly individual, looking into the biggest styles of 2020 is a great way to get ideas of what to wear. Remember that you can always add a personal touch to these statements or pair them with unique outfits to express yourself!
Now that you know the best current jewelry trends that you'll want to hop on, it's time to learn more about fashion and beauty. Check out the 'lifestyle' tab on our home page for more tips on how to live your best life while boasting the latest trends. Stay stylish!