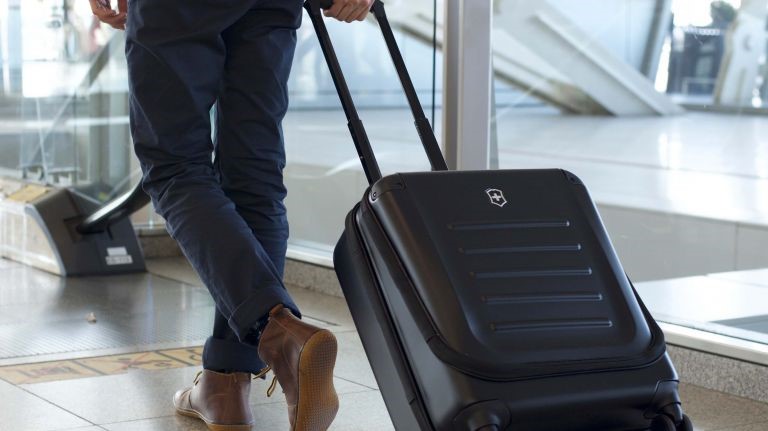 Traveling is something everyone would like to spend a part of their life on but it's also common knowledge that there are quite a few inconveniences associated with traveling.
One of the most overlooked but still frustrating of those is not having proper bags to carry your luggage. These are one of the most important aspects of traveling, especially when you're planning a rather long trip involving multiple modes of transport.
So, here are 5 things you need to keep in mind while purchasing a luggage bag.
1. Material and size
When you're traveling, you'd often have to stuff your luggage bags in different places. If your bag is too big, it would be way too inconvenient to try and find a proper place to hold it.
If it's too small, you might not be able to fit all your luggage in and that brings the problem of carrying multiple bags. So, when you're out shopping, you should look for a bag that is compact but also flexible.
Ensure that it will fit in most airplane or bus overhead compartments but can also expand enough to get all your things in.
The material of the bag is also very important as it not only determines how long the bag is going to last, it also determines the safety of the luggage inside the bag.
It should be able to withstand at least a basic level of rough usage and weather conditions. Make sure the material and stitches are of high quality.
2. Maneuverability
Most travel bags come with either straps, wheels or both. Make sure the straps are comfortable on your bag as moving around with them on, especially in crowded places can get overwhelming very quickly.
When it comes to wheels, it's important that they have the ability to rotate a full 360 degrees. This will make it easier to navigate the bag even in crowded places without colliding with other people.
For short distances, you might not notice it much, but when you have to move through longer crowded distances, the ease with which you can maneuver the bag will make a huge difference. So, the quality of the wheels is also extremely important.
3. Extra compartments and zippers
This is very important as being able to separate your luggage and organizing them not only lets you fit more items but it also makes it incredibly easy to unpack.
Having extra compartments for your gadgets will also provide better protection. The quality of zippers is something you must pay extra attention to.
One of the most common problems any luggage bag has is the zippers. A failed zipper in the middle of your trip will cause you a lot more problems than you're prepared to handle. So, make sure the zippers are of high quality and move smoothly without any resistance.
4. Soft vs hardcover bags
This is not an easy choice to make but it really just depends on your needs. Hardcover luggage bags provide a lot more protection to the things inside as the hardened material outside absorbs most of the impact.
With the soft covers, your luggage has to bear the full brunt of whatever impact the bag has undergone.
However, a soft-cover bag is way more flexible and can be fit into most places much easier than a hardcover.
With that in mind, if you think you have some equipment that might need extra protection, like electronic gadgets, a hard-cover might be the right choice for you.
While in a lot of cases the hard-cover bags are said to break with enough force, the modern ones come with some impact resistance and are slightly flexible. So, keep an eye out for those when shopping.
5. Test and research
Before buying a bag, look around a few places and see what options you have. If you have a particular product in mind that might suit your needs, look for reviews online from the customers who already bought and used that particular model.
If you know someone who already has a similar bag, ask them if you can test it out. If not, test it out when you're shopping. Walk around with it a bit, test the zippers and see how they feel.
Also, remember that the highest cost does not always give the best quality and what you find comfortable might be completely different from what someone else does. So, do your own testing and see if the bag feels right for you.
These 5 things to keep in mind while purchasing a luggage bag will hopefully help you make a better choice and save you a lot of unwanted trouble.