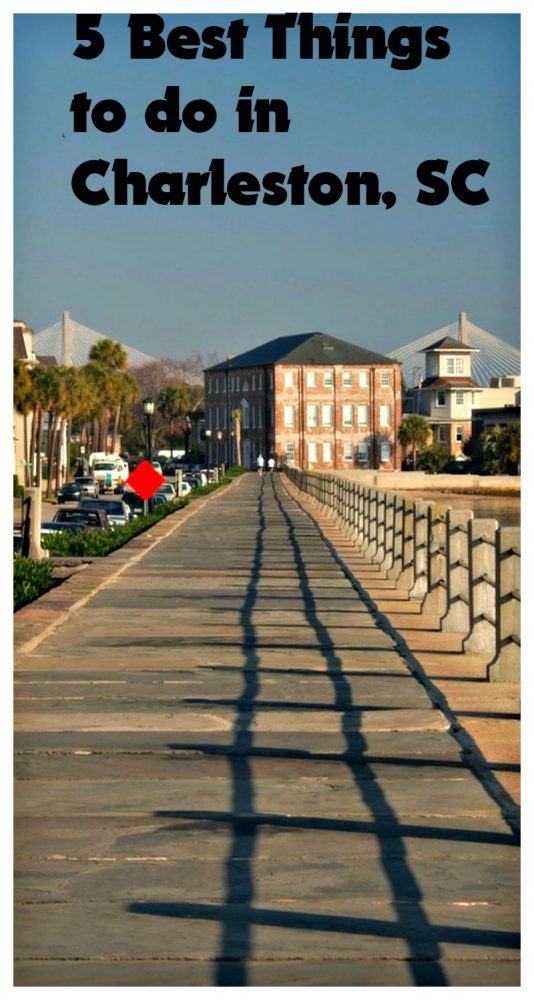 There are many cool and fun things to do in Charleston, SC. There are many historical homes in the downtown district of Charleston, as well as a few beaches to stroll along. The hospitality in Charleston is amazing. The locals are used to others wanting to enjoy their amazing city. Today I'm featuring the 5 best things to do in Charleston, SC. You can enjoy this whether you're visiting or live here every day. And, if you are going on a couples getaway or honeymoon you can check out Nadia and Mike's guide to romantic things to do in Charleston SC for more ideas.
Walk to "The Edge of America"
Don't forget to put a sweater on so that you don't get chilly while enjoying Folly Beach that's also known as "The Edge of America". You can participate in a self-guided tour where you will see the Morris Island Lighthouse. Enjoy local graffiti on the street as you hike near the East Ashley Avenue area. Folly's Beach is a most certainly one of the best things to do in Charleston, SC.
Charleston Harbor Carolina Belle Scenic Cruise History Tour
Enjoy a little bit of city with a side of history when you opt to go on this scenic cruise history tour. You can park your car, purchase a voucher, and find a seat aboard this ship while waiting for the cruise to being. The scenic cruise history tour also allows you to buy your own drinks board to sip on while you enjoy this tour.
Enjoy a Walking Tour
There are many companies who offer a fun Charleston walking tour where you can take in the historical scenes of Charleston. This city is known as a living museum, as it has so much culture and history to take in. Most of the walking tours last 2 hours and cost about $20 per person. You can get a feel for the history and spirit of this area while on your walking tour.
The Battery
This area is a row of Southern-style mansions that overlook Charleston harbor that was once the heart and soul of the city's maritime activity. There is much to enjoy when visiting The Battery, such as White Point Gardens where you can view many Civil War relics and memorials. The walking paths will take you all over this historical area in Charleston that offers many picture-perfect spots.
Stand under the massive limbs of the Angel Oak
The largest living oak tree that you'll probably ever see is just down a dirt road path, but visit during the day as Angel Oak resides in a park that closes down at 5 pm. This Angel Oak is a beautiful sight to see due to the size and age of it. The appearance alone will have your jaw dropped and it makes a wonderful picture taking backdrop.
There you have it, 5 best things to do in Charleston, SC. There are so many fun things to do in this beautiful city that I had a difficult time selecting only five for my list. I hope that you'll be able to enjoy each of these fun things to do in Charleston when you visit this city.