There are a ton of matters to attend to, but we are enjoying the last three months of the year. This is the time of the year that we all are thankful for, a season filled with kind hearts. Everyone is going to come together to share memories and their most cherished moments. Plus, who could possibly forget about the overwhelming amounts of tasty foods? Turkey, stuffing, mac & cheese, and so many more great dishes are already coming to mind. That's right, we are talking about Thanksgiving folks, and its getting closer by the day. Which means, it is a great time to start getting things prepared.
Now if you are taking the title of host/hostess this year, you'll want everything to be as perfect as possible. Setting things up the way you want them is important. What's also important is having the proper decor in order to set the entire mood. So, in a case like this, I have just what you need to turn things around.
Precious Moments Has What You Need
There are a number of ways for you to go about figuring out the perfect Thanksgiving setting. If you could find the perfect piece, all will fall into place at once. That's where Precious Moments is going to come into place. Not just any selection, though, how about a considering a couple of options from their Precious Moment's Bountiful Blessings collection!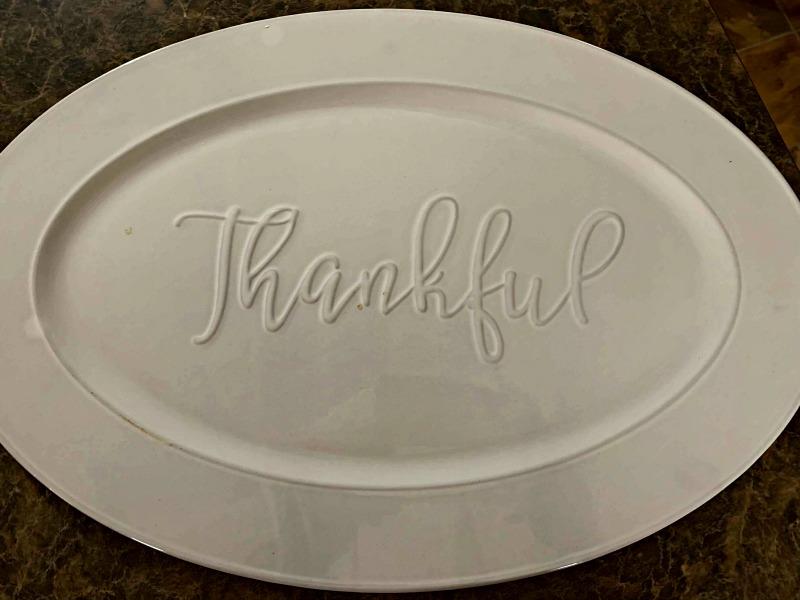 Fill your table with pieces that are sleek and functional for any home that perfectly expresses the sentiment of the season. The Precious Moments Bountiful Blessings collection is perfect for entertaining and will become a treasured part of the holiday traditions for years to come. Bountiful Blessings includes beautiful serving pieces that express everyone's feelings towards the holiday meal with their "thankful" pattern scripted on the dishes.
This collection holds a total of six different pieces for you to choose from. Each option has something different to offer, so, here is what the collection offers:
Thankful Ceramic Serving Platter

Ceramic Pie Plate

Grateful Ceramic Gravy Boat with Saucer

Blessed Cutting Board

Thankful Cutting Board

Grateful, Thankful, Blessed Cutting Board Set
Bringing any one of these selections into your home can make a difference and set the proper tone. Make sure you check out all of the information I have for you above.