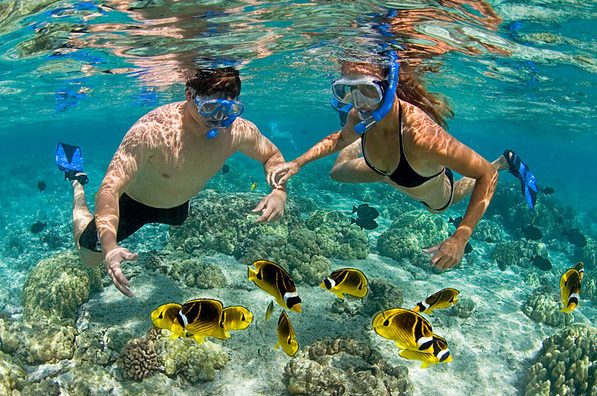 The three Cayman Islands – Grand Cayman, Cayman Brac, and Little Cayman – are more than a British Overseas Territory. The islands are a popular vacation destination for couples and families. If you are looking at Cayman villas, now is a good time to plan a provisional itinerary of things you want to see and do on the islands. Read on for some suggestions.
Take an Island Sightseeing Tour
If this is your first visit to the islands, it's a good idea to book a sightseeing tour. An experienced, local tour guide will show you around the island and point out the sights. For example, if you are staying on Grand Cayman, a tour might include some time in Georgetown learning about the island's history, followed by a trip to the unique rock formations in West Bay. You might also get to see the Governor's Mansion. General tours take in a range of sights whereas cultural tours are more geared towards the history of the Cayman Islands
Look for a tour that ticks a few boxes. Half-day tours are great if you are on a tight budget, but a full-day tour will give you more time to enjoy the local attractions. Book a tour when you arrive, but read the reviews to make sure your guide is knowledgeable and reputable.
Book a Boat Trip
Boat trips are just as much fun as island tours. You can explore the islands from a whole new perspective. Island hop, check out some of Cayman's amazing beaches and visit some of the offshore attractions. There are plenty of half-day and full-day cruises available. Catamaran cruises are popular, but if you want a more bespoke experience, book a private charter and organize an itinerary to suit your needs.
Go Snorkeling
You can't visit the Cayman Islands without trying snorkeling. The waters are clear and warm and there are some amazing reefs offshore. Stingray City is the most popular attraction for snorkelers and many boat tours include this amazing reef on their itinerary. Here, you can swim near a colony of stingrays and admire them in their natural habitat. Book a snorkeling adventure, let your captain guide you around some of the best spots, and all equipment will be provided. Alternatively, you can take your own snorkeling gear and check out the coral gardens on your own time.
Visit a Rum Distillery
You can't travel to the Caribbean without visiting a rum distillery. The Cayman Spirits Co. Distillery in Georgetown is one of the island's top attractions. Tours are run on a schedule, so it is wise to book a visit beforehand. You don't even have to like rum to have fun on this tour! But if you do like rum, you can look forward to sampling the distillery's top products at the end of the tour. There is also vodka and gin available. Don't forget to buy a bottle to take home!
Lastly, schedule at least one beach day. Seven Mile Beach is one of the most popular beaches, but there are many more to explore.