About MarketPlace Africa
Shipping giant DHL partnered with e-commerce powerhouse Mall for Africa. Mall for Africa was created as an online platform where Africans can sell their one-of-a-kind handmade goods and sell to the US, UK and global market. Now customers seeking to purchase a unique gift this holiday season can feel good as they are buying directly from the source in Africa. This helps boost the economy.
Variety of Gift Ideas
Marketplace Africa offers fabulous products in fashion, jewelry, handbags, body care, and select home décor items. You will be sure to find something for everyone on your list. One of my favorite items is the Origami Bag. The angular design and high quality fabric used in this bag reflects the thought and care we give to that which we treasure. "ASAKE MI OH" literally translates to "that which we gather to care for." The acts and functions are posited in our design. An item that is used both to gather and to protect lovingly.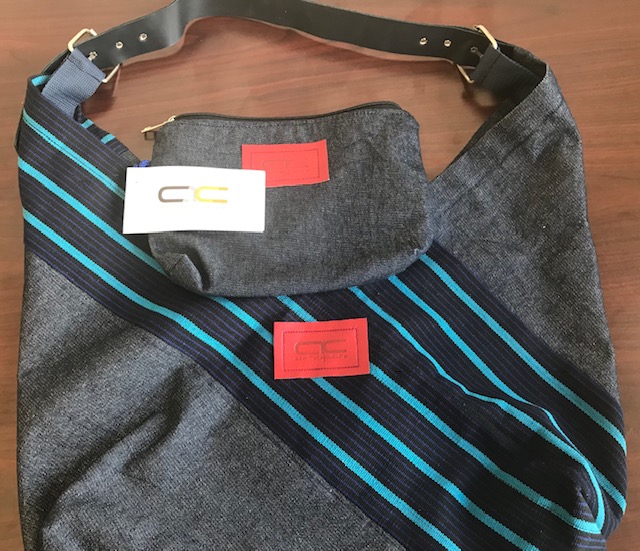 Affordable Prices
If you have a budget, then Marketplace Africa has an array of products that can fit any price range that you are looking for. There is something for everyone no matter the price, sex, age, or size. Here are my top 3 gift ideas for under $20 price range:
Discover New Brands
We all like discovering new brands and talents. At Marketplace Africa you see products from brands that you may not have been aware of. Some of the featured brands include:
Alternate Culture
Afrikoncept
Bugzy African Inspired
Aso Asiko
Adire Lounge
House of Izzi
and many others
Each brand represents something different and unique. You can click on each brand to learn more about their store. You can also learn more the beautiful pieces that they create.
Who on your gift list would love to get a gift from Marketplace Africa? What are some of your favorite pieces from Marketplace Africa? It is so hard to choose, but I love their colorful clothing items!
Connect with Marketplace Africa: Site | Facebook | Twitter | Instagram