And here I go again: every year, it's the same old story. My kids and I are brainstorming and scrambling to think of the perfect Father's Day gift.
It's not that we're last minute, but shopping for my husband is not always the easiest. We strive to get him the best gift possible: one in which we put a lot of thought but don't break a budget.
Over the years, we've come up with creative ways to treat dad on Father's Day. Here are some of our favorites that he will truly appreciate! (And no, it's not just another tie).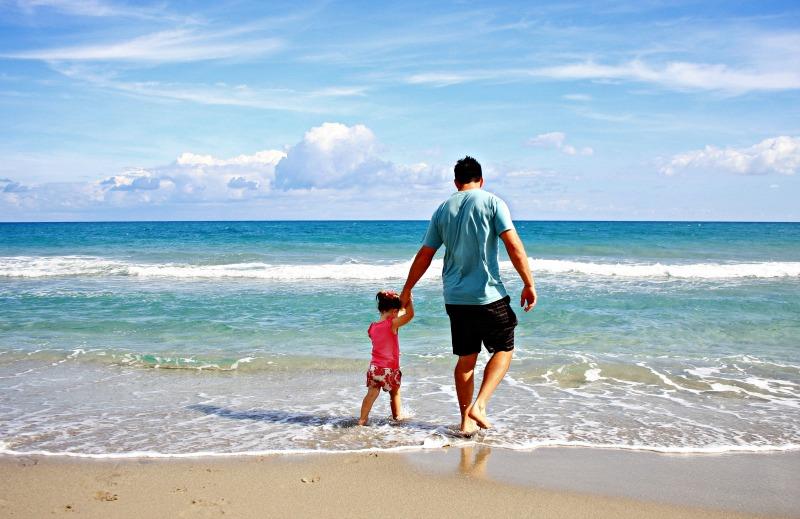 3 Father's Day Ideas that Won't Break the Bank
Burger Buffet
My husband always seems to be getting busy behind the grill. Every time we have a summer BBQ party, he's the one responsible for flaming-up the meats.
For Father's Day, give dad a delicious break. Get some burger meats cooking on the grill and lay out his favorite veggies, cheeses, and condiments along the table. Then, each family member can build their own burger and enjoy a great summer meal together. (To make it more fun: offer to build dad his burger so he can really lay back and enjoy.)
Game Night Fun
Set up your living space so that there are games at every corner! You can have one corner set up with one of his favorite board games, push the sofas and chairs to make room for a Twister mat, etc. Heck, you can even go all out and put up a ping pong net on the dining table! Dad will appreciate the time spent with his family. (Maybe you can even let him win a round or two.)
Put on a Show
If your little ones are at the age for performing and showing off their skills, then organize a play for dad! It'll get their creative gears turning and will certainly make dad laugh. Nothing is more memorable than a show put together in your honor! Get creative and have fun!
What are your plans for this Father's Day? What kind of Father's Day traditions do you follow?