College life is the best part of your life.
Signing consent letters is not that much of a task anymore neither is applying for a leave at your workplace.
Manage your pocket and you will be good to go. You are neither a kid nor an adult at this age.
This is the time to devote to travelling around the globe, meeting new people, and learning about new cultures which will one day shape you to be a better person.
For safety purposes, just as I do my assignment before going to class you should also research about the place you plan to visit.
Here are 15 best spots for you to pin on your map and start travelling with or without your friends.
1. Huaraz, Peru
A secluded part of heaven, high in the central Peruvian Andes, Huaraz beholds culture and the geographic beauty that can mesmerise you.
It is considered to be a hidden treat to any traveller's eyes.
The glacial lakes of Laguna 69, Laguna Paron, the Patoruri Glacier in the mountain region of the Cordilleras Blanca are a must watch.
2. Table Mountain, South Africa
One of the most breath-taking spots that deserves a mention is the Table Mountain of South Africa.
The beautiful backdrop of Cape Town is worth watching.
Choose either cable cars or hiking to get the best view.
Not only mountains there are beaches underneath where you can tan yourself under the sun. with cafes, restaurants, and a colourful neighbourhood you can spend a nice time here.
Mr. Rodrigues, one of the best online physics tutors suggests not to miss out the braai (south African barbeque delicacy).
3. Ilha Grande, Brazil
Near Rio de Janeiro, is a beautiful island to enjoy your solace from the bustling city crowd called Ilha Grande.
There are hiking trails in the native rainforest if you want to choose the path, you can.
If you are indeed a beach person, if you have the options of kayaking, snorkelling, diving and sailing too.
Restaurants, guest houses, thatched roof bars can make your stay pleasant.
4. Masai Mara, Kenya
Zebras and wildebeest rule the vast savanna grasslands of Masai Mara.
Get the best safari experience of your life.
The safari is the most adventurous part.
You can also communicate and learn about the living of the Maasai tribe who are pretty welcoming towards their tourists. You can also volunteer for tutoring their children.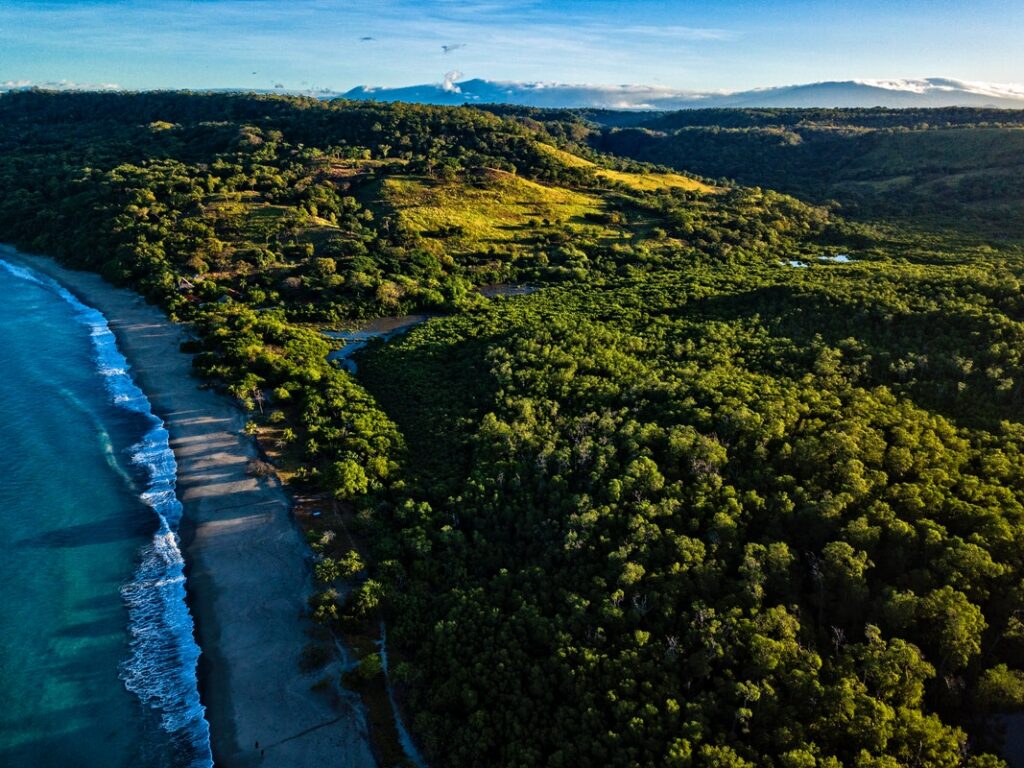 5. Cloud Forests of Monteverde, Costa Rica
Make your tropical holiday dream come true.
This is the best example to portray the most unique biodiversity.
It is set in the mountain tops of Monteverde which gives you a glimpse of nature in its truest form.
Carry your raincoat in this area. Beautiful wildlife scenery awaits you.
Sports that demand adrenaline rush like bungee jumping and zip lining are available here.
6. Rainbow mountain, Peru
True to its name, the rainbow mountain gives you a glimpse of a diverse range of colours from turquoise blue to maroon.
One of the most extraordinary landscapes of Andes you will ever come across.
It is indeed a hard hike of about 17,000 feet above sea level but worth the trouble.
7. Kerala, India
Incredible India! In the southern part of India, lies a tea-lined hilly region, with sun-drenched beaches, house boats and tranquil backwaters.
If you are on your first visit to India, this should be your location.
Make Kochi your base camp, head towards Munnar for fresh air.
The emerald green landscape gives you the scope for trekking.
Visit the rivers of Alleppey for boating and watching kingfishers.
Make a trip to Wayanad to catch a glimpse of elephants.
8. The beaches of Belize
Crystal blue water and palm trees moving in the breeze of Belize, makes this spot beautiful.
This is the second largest barrier reef in the world. Diving is a totally different experience here.
Experience a diverse underwater life. Ancient Mayan ruins, sanctuaries, zip-lining through the jungle will give you the time of your life.
9. Greece it is!
Samuel Tully, working at a company that provides best online excel courses say that beyond Santorini or Mykonos explore Greece to enjoy its true essence.
Breath-taking coastline, museums, mouth-watering food, archaeological sites, villages, monasteries, all in one.
Escape the random tourist spots and form genuine connections with the land and local people.
10. Milford sound, New Zealand
Travelling for the first time?
Close your eyes and pin your location to New Zealand's Milford Sound.
Mesmerising outdoor views, valleys, steep fiords, waterfalls, mountains give you the experience of a lifetime especially if you are travelling solo.
11. Nusa Penida, Bali
Mainland Bali will not give you the feels of serenity like the idyllic island of Nusa Penida.
Sweeping cliffs meeting the deep blue ocean is a heaven for ocean lovers.
The diving sites around Nusa Lembongan, Ceningan and Penida provide you a different kind of experience.
The temperature underwater drops not more than 68°F and you can see 20-30 meters underwater.
12. Lisbon, Portugal
Explore the cobbles alleyways, bustling city scenery, antique tram lines are a total package for you.
Mediterranean climate and surfing beaches make this a beautiful tourist spot.
If you are a seafood lover, there is not a better location than Lisbon.
Don't forget the Time-out market which holds the massive food hall.
13. Angkor Wat, Cambodia
The ruins of Angkor Wat make this land special for tourists.
Cycling experience to watch the sunrise scenes gives you a memory of a lifetime.
Visit the beautiful temples for a spiritual experience.
14. Bamboo island, Cambodia
You must have heard of this place from the Legend of Zelda. This is a small island off the coast of Cambodia.
A boat ride from Ream will help you reach this spot.
It's one of the closer islands off Sihanoukville and the white sand and turquoise water is enough to draw any beach lover.
Spend hours snorkelling and spotting fish in the crystal-clear waters.
15. Northern Thailand
Starting at Bangkok you will eventually reach northern Thailand.
Visit the buzzing night markets of Chiang Rai, intense flavours and numerous temples make this spot exciting.
Involve yourself among the locals and become mesmerised with the warm welcome of the locals.
In the end
Travelling is a lovely encounter and you learn numerous things not only about the place but you discover yourself.
You will see new places, acknowledge new things and will likewise make friendships that will remain forever.
It is said that travelling changes a part of you and when you visit someplace that really is close to your heart you leave a part of you there.
Make this an experience to cherish in your future.