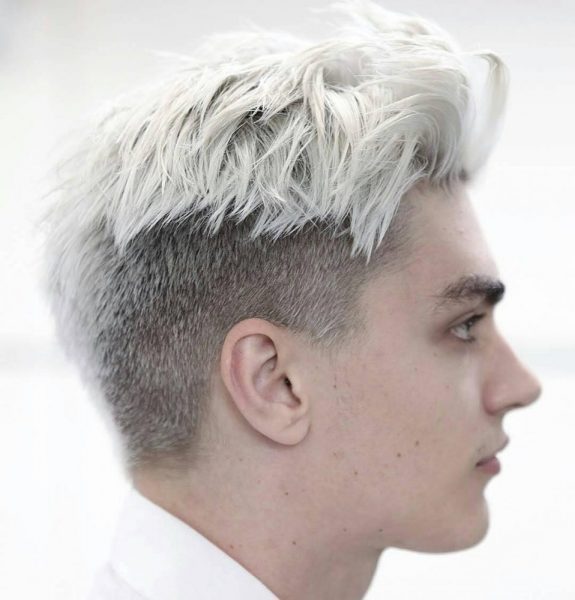 Source of picture https://www.instagram.com/p/_W-RSVuuTH/
With so many hot male celebrities sporting comb over fades these days, it is easy to see why women find this hairstyle trend so attractive. These sharp and sexy fade haircuts are one of the most popular styles for men's hair. With a razored sides and back and style to perfection on the top, a comb-over fade is a look that is worthy of a Hollywood celeb or GQ model.
As military fashion remains to be at the forefront of the fashion industry, buzz cuts, crops and undercuts are the norm when it comes to fashionable men's haircuts. Women find them sexy, and they are easy to style, which makes them attractive for men with busy lifestyles.
But what exactly is a comb-over fade? A fade haircut is one that slowly fades from a very short hairstyle on the sides and back to longer locks on the top. Fades have been around for years and this sexy short hair trend does not seem to be going out of style anytime soon. Fades look extremely sharp and stylish when paired with a disconnected or neatly trimmed beard.
Most men tend to shy away from the term "comb over" as they think it is simply a way for men with thinning hair to comb their remaining hair over to hide a bald spot. However, a comb-over fade is a stylish and sharp side part that has neatly and clearly defined lines and carefully style hair on the top of the head for a look that is slick and sophisticated like a Hollywood star.
The comb-over fade is popular as it is extremely versatile and suits men of any age, walk of life and facial structure. You can wear your hair slicked back, spiked, textured, straight or curly. A comb-over fade can be styled into a pompadour, faux hawk, Mohawk or quiff hairstyle. Whether you want a sleek and polished look for a professional flair or an edgy look for a punk rock vibe, you will be sure to find a comb-over fade hairstyle that suits your lifestyle and personality.
Check out some of the hottest looks for combover fades and see if you can find a look that speaks to you. We promise that women will find you confident, sexy and irresistible with a sleek and stylish comb over fade!
10 Dashing Comb Over Fades to Make You Look Like a Hollywood Heartthrob
Source of picture https://www.instagram.com/p/BETxnY-OuTL/
High Fade
Hairstyles with both height and volume are very popular looks for men as of late. This hairstyle is combed up and straight over in the front, paired with a high skin fade on these sides. The textured and beard makes this slick hairstyle even more dashing!
Low Fade
This is another voluminous look that is great for adding texture and height to your hair. With the longer length in the front and top, this style is full of volume with the length going outward. The fade is lower in this style with more hair on the sides as well. The slight disconnect between the fade and the beard gives it a smart and macho vibe.
Sharp Up Comb Over
This comb over fade features sharply razored lines around the temple to give it a clean and defined look. The comb-over is sleek and polished. A hair tattoo in the high fade and the beard give this slick cut an edgy vibe.
Razor Comb Over Fade
This comb over fade a rounded back and high fade is impressive with its rugged beard. This style is both slick and textured at the same time for a totally masculine look and feel.
Textured Hair
If you want a look that is understated yet edgy, this comb-over with its scissor-cut top and skin fade is hip and hardcore. Use the product to give the top some texture. A rugged beard will give this stylish look even more of a unique and edgy vibe.
Source of picture https://www.instagram.com/p/BDEPVCTOuV3/
Long Wavy Top
If you have wavy hair and want to clean it up a bit without sacrificing those sexy curls that drive women wild, a wavy top long comb-over is the best solution. Ask your barber to use high-parting clippers to make a fade on one side while leaving length on the other. This way you have the best of both worlds, a mid-length cut to show off your curls and a stylish fade.
Side Swept Bang
This is another great look for those who want to retain a bit of length. Both sides are trimmed into a highly defined skin fade. You would ask for length on the top which you would then style over to one side, leaving both volume and texture. This style is great for those with square faces and wavy locks.
Rounded Quiff
Rounded quiff comb over fades is quite stylish this season as they compliment men of any age and faces shape. With a hard part and undercut, this style is modern and hip. Blow dry your hair and style it into a coif that is sleek and polished looking.
Voluminous High Top
This voluminous style is another version of the popular quiff comb over fade. A combination of a 1950s pompadour and flat-top, it slightly resembles an 80s Mohawks. If you are going for a classy rock and roll vibe this looks for you with its tightly undercut sides, front/over sections and full-bodied top.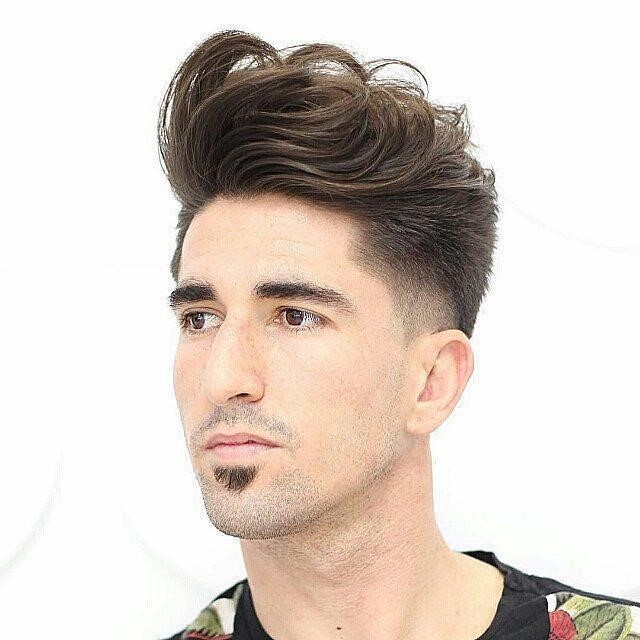 Source of picture https://www.instagram.com/p/BAPx_qKuuW0/
Dyed Comb Over
This platinum blonde comb-over fade is a great look if you want an edgy cut with a trendy color to set you apart from the crowd, Keep our roots slightly darker and opt for silvery blonde highlights in the front, top and back for added texture and depth. This look will definitely make you a hit with the ladies.
Are you brave enough to sport one of these sexy and sophisticated comb over fades? Do you have what it takes for a glamorous yet trendy hairstyle that will make women swoon when you walk by? Call your barber today to book an appointment for a daring new look that will give you confidence and make you feel like a million bucks.