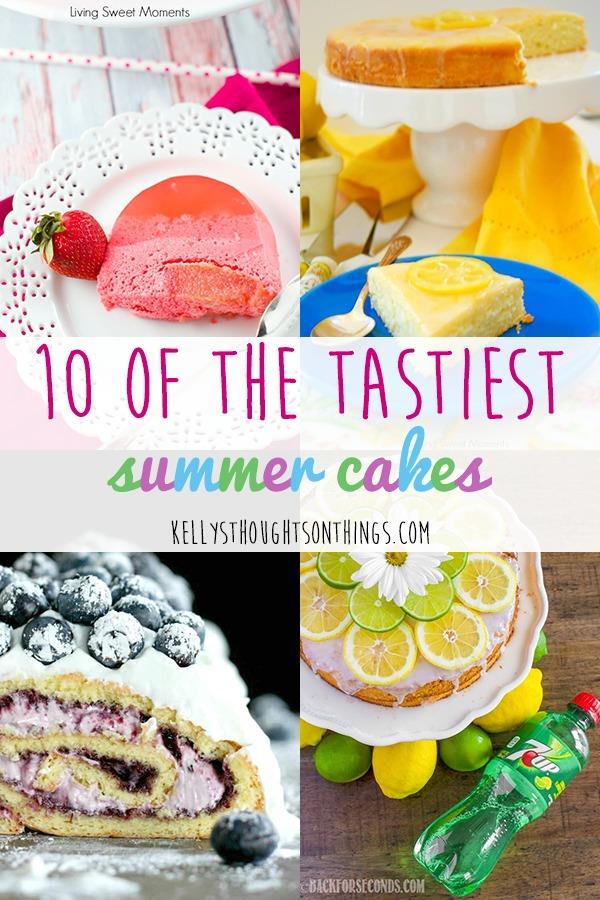 Whatever season it may be, I'll always have a sweet tooth. Now that summer is rolling around, I couldn't help but find some season-appropriate cakes.
I'm amazed at what I found. I'm hoping I'll have enough time to bake up all these delicious summer cakes. I know icebox cakes have been trending for quite some time and I'm looking forward to diving into creating one of my own.
I love how most of these summer cakes have got a fruit-theme to them. What flavors remind you of summer? Are these summer cakes something up your alley?
Magic Strawberry Jell-o Cake | livingsweetmoments.com
Lemon Blueberry Pound Cake Recipe | kenarry.com
No-Bake Strawberry Nutella Icebox Cake | littledairyontheprairie.com
Lemon Lavender Summer Fruit Cake | kudoskitchenbyrenee.com
No-Bake Gluten-Free Oreo Icebox Cake | whattheforkfoodblog.com
Moist Lemon Cake Recipe | livingsweetmoments.com
Fresh Melon Cake | tarateaspoon.com
Blueberry Elderberry Cake Roll | thebakingchocolatess.com
Sand Castle Cake | mommymoment.ca
7-Up Cake with a Lemon and Lime Glaze | backforseconds.com