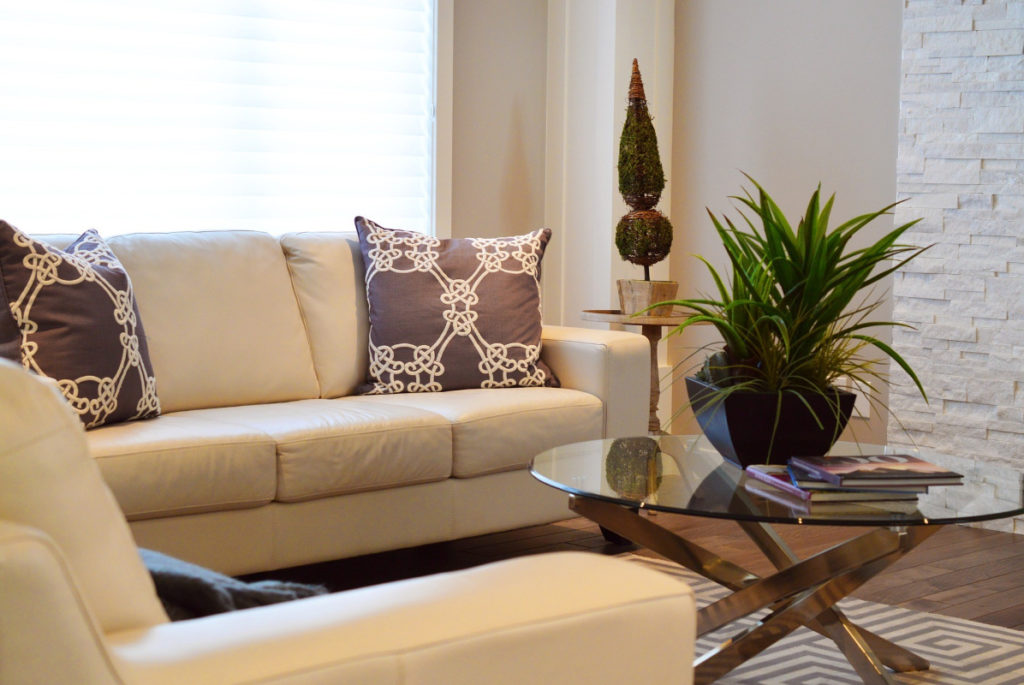 Photo by ErikaWittlieb from Pixabay
Feel like redecorating your living room? But don't have a million-dollar budget? Try decorating with a few of these 10 different types of living room decorations that are all under $25.
1) Accent Pillows
Accent pillows are a great way to bring in a pop of color to a neutral room. You can mix and match pillows or change them out with the different seasons. In the summer, you might go for a warmer look but as winter approaches you might switch out your bright accent pillows to a slightly cooler color.
2) Lamps
Lamps can add extra lighting and some decoration to a room. Lamps come in a variety of styles and you can find a lamp that fits the aesthetic you are going for. Experiment with desk lamps and floor lamps to give your living room a more refined look.
3) Clocks
Clocks are a classy way to dress up your living room. You can hang them on the walls or set them on an end table. You could go for the classic Roman numeral clock or a more modern look with an engraved metal clock.
4) Wooden Letters
Wooden letters and shapes are a fun way to add inexpensive and seasonal decorations to a living room. This could be a DIY project or you could use a store like Thoughts in Vinyl to simply buy your own. Display these cute decorations on a shelf or end table to add a homey touch to your living room.
5) Trinkets
Trinkets from your local farmer's market or from your trips abroad can be fun items to display in your living room. Place them in a curio cabinet or on a desk to add some simple and personalized decoration.
6) Wall Paintings
Paintings can be used to brighten up any wall. You could buy a picture of a beautiful outdoor scene or print a family portrait on canvas. If you aren't a fan of wall paintings, you could try hanging a mirror. A mirror helps a room look larger and disperses light to make darker rooms feel brighter.
7) Floor Rugs
Floor rugs are a nice way to introduce a fun pattern or color to your living room. Putting a nice rug over hardwood creates a more homey feel. If your front room always seems to be cold, a floor rug can help you not have to step on that cold hardwood.
8) Live Plants
I love having live plants in a living room. It can pull a room together. Whether it's fresh-cut flowers, a small box of succulents, or a bonsai tree, live plants can add a layer of elegance.
9) Curtains
Curtains can be used for more than just privacy. While curtains may not seem like the focal point of any room, they add to the character and overall aesthetic of the room. You can experiment with sheer, heavy, dark, light, patterned, and solid curtains to help create the perfect look for your living room.
10) End Table
End tables are a must for any living room. You don't need a $300 end table to improve the look of your living room. Stores like Walmart and Target sell end tables that are cute and functional and under $25. An end table provides storage, a place to set decorations or lamps, and gives the living room a more polished look.