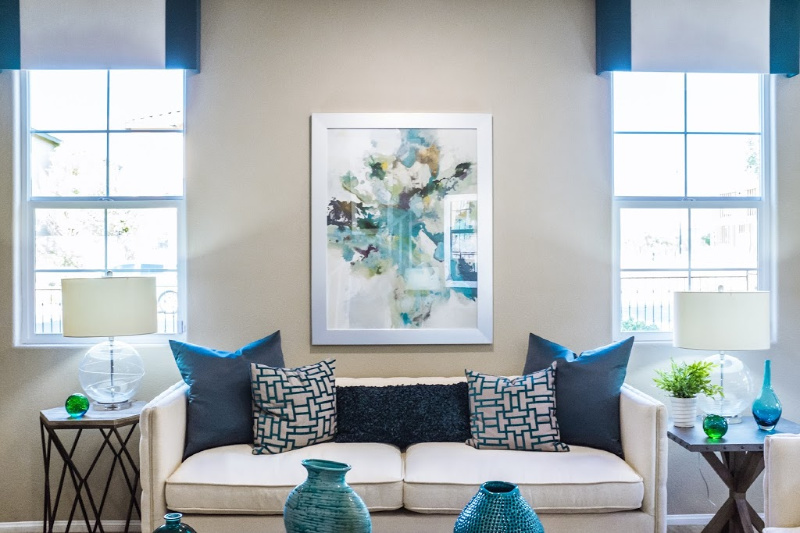 2018 had been a very happening year in terms of décor ideas. Many old trends were seen making way into your home and office décor list but what worked in 2018 might not be the trend in 2019 for you. Succulent plants were a big hit in last year but have definitely overstayed and won't be seen anymore in the New Year. To avoid any such décor pitfalls, you can rely on the following list of 2019 décor hacks.
Start with the Furniture
With the increasing fight for living spaces owing to a growing population, it has become important to wisely plan and organize your home space for your growing needs too. Smaller spaces need not always be cramped unless acted upon smartly. Multipurpose furniture will be doing the rounds this year. Foldable tables, chairs, dining table, and even foldable beds are hot choices now. In the traditional section, Boho furniture is coming back in fashion this year but Acrylic will be the more versatile choice.
Color your spaces right
Pastels are a passe of 2018. Bold colors have taken the frontline and will be donning the walls of your home and office spaces. Teal shades of blue and green are hot favorites. Burnt yellow and orange are also a bold choice for highlighter wall in 2019. Velvety red is another bold color which will be making way into the most stylish of bedrooms.
Floral patterns are making the comeback
Forget the abstract patterns this year and open your gates for fresh meadow and floral patterns. Floral patterns are going to dominate your wallpapers, bed-sheets, cushion covers, and even your luxurious headboards. You can adorn floral in bits and pieces or can go all out on floral, 2019 will be your year to experiment and get appreciated.
Felt will be dominating not only your home but office too
Transform your auditorium and music room with acoustic felt that enhances your entertainment manifolds. Felt has also made way into your coffee rooms and bedrooms for the much needed heart-to-heart conversations. Besides giving your spaces calm, comfort and luxury of peace and personal felt is also aesthetically superior to most of the décor items. Hanging felt panels and felt wall tiles are more stylish ways to adapt felt apart from feeling walls and felt panels. Felt dividers are a must-have in offices nowadays. Such dividers are multipurpose as they maintain your privacy, kill noise and add to your aesthetic sense.
Favorite Lighting for 2019
As we bid adieu to 2018, we also bid adieu to our tech-savvy selves to welcome more of nature into our houses owing to general awareness of living close to nature. Houses and office spaces will be opening up their curtains more often to embrace natural sunlight. Even with lamp shades, wood and metal finishes will be dominating. Many people are paving way for their home-made lampshades and many others are going to the local markets for the special artisan crafted ones.
A minimalist approach to the new year
Although bold colors will the new favorite this year minimalist black and white homes are here to stay too. If the bold and vibrant colors are too much for you to take the risk then stick to the plain white or black or even both as dominant tones for your house and office space. This includes your furniture, lighting and even other décor items.
Metal finishes at your home
Multi-tones of metal finishes have replaced the older singular metal tone décor ideas. Forget about all gold or all silver home finishes and embrace gold, silver, copper or bronze in combinations of two or three different ageless and royal metal touches. These metal finishes can be incorporated into anything that you can think of. You can pair up gold color curtains with silver color dining set. You can also use copper color for your staircase and pair it up with bronze lampshades.
Antiques are always welcome
Metallic antiques can be seen at your dressing areas in forms of tables and mirror frames. They will also be taking shapes in forms of lighting lamps, couch, and even the cutlery. Even antique wood and mirror work is also seeing a comeback this year. Caned furniture with fringe fabrics and geometric and tribal patterned colored glass decorative and lampshades are potential winners too. Antique convert your mere space into an imaginative and vivid storyline.
Handcrafted and handmade items promise the elite look
If you like staying away from generic and mass produced look for your beloved home and office bay then handcrafted furniture and decorative items can be the best solution. Passementerie art is also growing prominence in 2019. This art has made a comeback in fabrics as well as the furniture. Beautiful intricate designs are a part of Passementerie art and were dominant in the retro period which is again back in fashion.
Floors and countertops and tables
Light-wood floors are paired with stone and marble table tops to make the latest in line with the décor trends. Latest and modern turn in favor of table tops has brought us to patterned tempered glass tops for tables of all shapes and sizes. Bold colors have also carved their way into the countertop choices besides the usual wood, marble, and stone. Terrazzo, an old friend of floorings, have also come back but this time with more purposes as backsplashes, countertops and decorative pieces.
The above trends cover a wide range of décor ideas which will be all pervasive in the New Year not just in your home but also in the office spaces. The ideas can work in complement with many other commonplace items too and incorporating them in your home and office will ensure a happy and prosperous New Year for you and your family.