This post may contain affiliate links. This means if you click on the link and purchase the item, I will receive an affiliate commission at no extra cost to you. All opinions remain my own.
Hey there, crafty peeps! Guess what? I got my hands on the Xtool M1, a desktop laser and blade-cutting machine that's been creating quite a buzz in the DIY world. I'm talking about a laser engraver that's got it all higher power, faster speed, and a large working area. So, buckle up, because I'm about to take you on a wild ride through my first experience with this bad boy!
Unboxing the Beast
First off, let's talk about the packaging. The Xtool came neatly packed with all the bells and whistles. I'm talking about a large-capacity TF card, a USB cable, and even additional risers made of stainless steel. The attention to detail was impeccable, and it felt like Christmas morning!
Setting Up the Xtool M1
The setup was a breeze, thanks to the modular design. The laser head snapped right into place, and the focal length was easy to adjust with the synchronous belt.
I was also thrilled to find an emergency stop button (Xtool P, you're a lifesaver!) for safe operation.
My First Halloween Project: A Sign to Remember
I decided to make a Halloween sign, and oh boy, was it a treat! I used the machine's higher power and faster speed to engrave some spooktacular designs.
Think witches, pumpkins, and maybe a ghost or two.
The large working area was perfect for my ambitious project, and the innovative dual laser technology made sure every detail was crisp and clear.
The Basswood Experience: A Crafter's Dream
Working with Basswood was like a dream. It's a softwood, so the laser beams cut through it like butter. The compressed spot feature ensured that the engraving was precise, and the electric power of the machine made the whole process a breeze.
For my first practical example, I decided to laser engrave a wooden plaque. I was super excited to try out the new structural design of the light shield and the innovative dual laser technology. Let me tell you, the high accuracy and laser lenses did not disappoint!
The Nitty-Gritty Features Of The Xtool
Speed and Power of The Xtool
The Xtool boasts higher power and faster speed, which means you can get intricate designs done in a jiffy. I was amazed at how quickly it engraved my design, all while maintaining high accuracy.
Large Working Area
The large engraving area is a game-changer. It's perfect for a variety of projects, from small trinkets to larger pieces. The optional risers and riser base also allow for the engraving of taller objects.
File Formats and Software
The machine supports a variety of file formats, including KML files. The control software is mature engraving software that's user-friendly, even for a newbie like me.
Material Versatility of The Xtool
From different materials like thick wood and acrylic plates to even thicker materials, this machine can handle it all. The air assist set also helps in reducing toxic fumes, making it a perfect choice for any DIY hobbyist.
Extra Features That Stole My Heart
Dynamic-Focus Engraving: This feature adjusts the laser beams for better effects, especially on uneven surfaces.
Interchangeable Laser Modules: Whether it's a blue laser or a single laser, you can switch it up based on your project needs.
Motorized Z-Axis: This helps in adjusting the focus lever, especially useful for engraving thicker materials.
Dust Accumulations: The design minimizes lens pollution, ensuring that your machine stays clean and efficient.
The Verdict of The Xtool
The Xtool is not just a laser engraver; it's a desktop laser cutter that offers a plethora of features for both beginners and seasoned DIY hobbyists. With its dual laser Xtool D, you can achieve engraving and cutting with expedited options. It's the perfect choice for digital arts, and its versatility in handling a variety of materials is unmatched.
So, would I recommend the Xtool? Absolutely, yes! It's a game-changer in the world of laser engraving, and I can't wait to explore more projects with it. From its electric power to its tension wheel adjuster, every feature screams innovation and efficiency.
If you're looking to elevate your crafting game, the Xtool is the way to go. It's not just a machine; it's a crafting revolution waiting to happen!
FAQ's
What is the Xtool laser cutting machine?
The Xtool is a desktop laser cutting and engraving machine that can cut through materials like wood, leather, acrylic, and some metals. It uses a high-power laser beam to cut or engrave designs into flat materials up to 12mm thick.
What materials can the Xtool cut?
The Xtool can cut through wood, leather, acrylic, cardboard, cloth, paper, and some metals like aluminum and steel up to 2mm thick. It works best on materials that have a flat, smooth surface.
What is the cutting area size?

The Xtool has a work area of 400x430mm, so it can accommodate materials up to those dimensions.
How powerful is the laser in the Xtool?
The Xtool comes with either a 10W or 20W laser, with the 20W laser being able to cut through thicker materials faster. Both laser powers can produce clean cuts in typical hobby materials.
What software does the Xtool use?
The Xtool comes with its own software called Xtool Editor which allows you to import image files and convert them into cut paths. It works on Windows and Mac computers.
Can I connect the Xtool to my computer?
Yes, the Xtool connects to your computer via USB so you can send cutting designs from the Xtool Editor software.
What file types does the Xtool software support?
The Xtool software supports common image file types like JPG, PNG, SVG, and DXF to import and convert to cut paths.
Is the Xtool easy to set up and use?
The Xtool is designed to be user-friendly for hobbyists and DIYers. The machine comes assembled so you just need to plug it in and install the software. There are built-in guides and tutorials to help new users get started cutting quickly.
What safety features does the Xtool have?

The Xtool has safety features like over-current, over-voltage, and water protection systems to prevent accidents and damage. It also has an emergency stop button. Proper laser safety glasses should always be worn when operating.
What is the warranty for the Xtool?
Xtool offers a 1-year warranty covering defects in materials and workmanship. The warranty can be extended by registering the product.
What accessories are included with the Xtool?
The Xtool comes with a user manual, water tube, exhaust tube, USB cable, power cord, and laser engraving test materials. Laser safety glasses are recommended but not included.
Does Xtool offer any other laser-cutting machines?
Yes, Xtool also offers larger format laser cutters like the Xtool D1 and Xtool M2 Pro for cutting bigger materials. The Xtool XGRAVE laser engraver is optimized for engraving and marking.
So, what are you waiting for? Go get your hands on the Xtool and unleash your creativity like never before!
Happy Crafting!
P.S. Always remember to operate in a well-ventilated area and on standard ground to ensure safe and effective use.
P.P.S. This post is not sponsored; these are my genuine opinions after trying out the Xtool for the first time. Your experience may vary.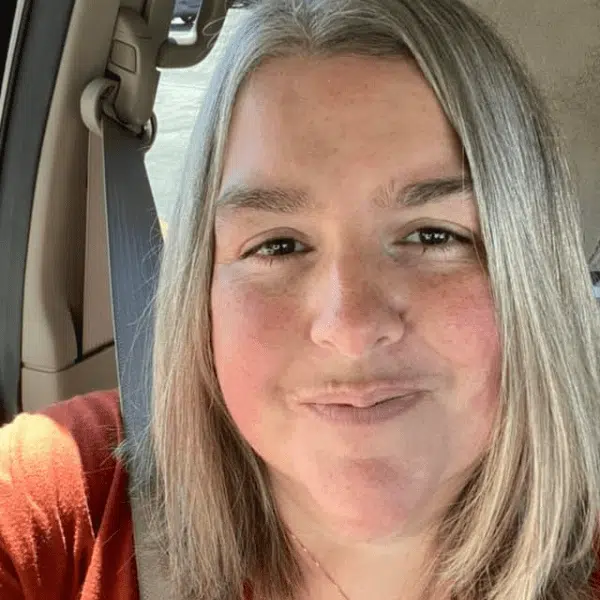 About Kelly
Hey there, amazing souls! I'm Kelly, the heartbeat behind the cherished blog, "Kelly's Thoughts On Things." I started this digital journey in 2012 and quickly became your go-to Brand Ambassador for all things life-enhancing! I'm all about sharing savvy tips and heartfelt insights, especially when it comes to recipes, travel, health, crafts, and autism.