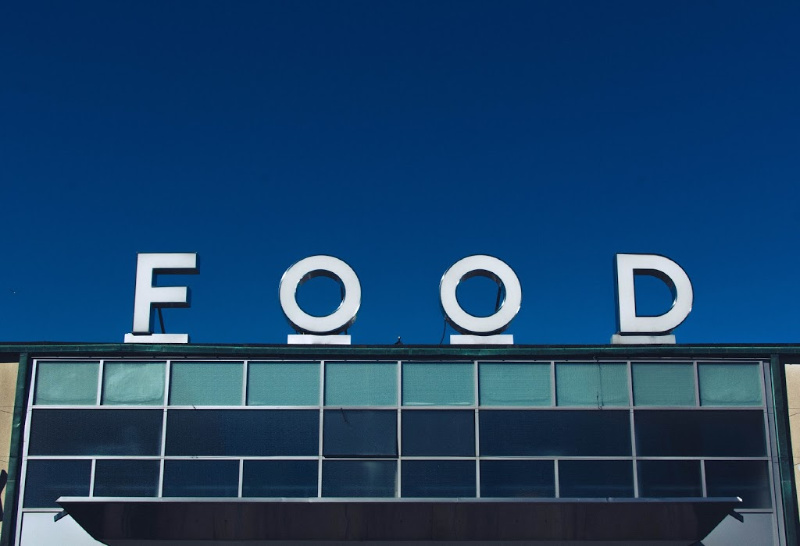 Everyone likes a good meal, and the Woolworths catalog will give you the best food deals you can get anywhere this month. The online grocery store has several catalogs, and as the festive period is approaching, more discounted food offers become available for shoppers.
We'll take you through some of the catalogs, and why we think they are the best deals for food shoppers.
What is Woolworths?
Popularly called Woolies, Woolworths is an Australian online store that has several food products to select from. Their food products range from vegetables to baked and canned foods, meat, dairy, fruits, and frozen foods. As a discount store, you'll get weekly offers on Woolworths catalog that'll provide you with the best food deals you can think of.
Why is Woolworths Catalogue the Best for Food Shoppers?
If you really love shopping for food, you'll know that food catalogs differ in what they offer. Some might promise the best foods, but at a high price and vice versa.
Unlike these stores, Woolworths catalogue stands out for a couple of reasons:
Food on Woolworths catalogue is relatively cheap:

Known for their relatively low price, it is not a surprise that many shoppers visit this store to get their favourite food items. Some of these foods are bundled together to form one food item and can get as low as $1.75, like in Smith's Crinkle. Usually, such items in a bundle complement each other and are offered at a high discount. The more expensive items on the list are worth it in terms of size and quality of food.

Many of the food items on Woolworths catalog are discounted:

Many of the items in this online shopping store are offered at a reduced price for different seasons. And in our books, discounted foods definitely rank high on the list of food items.

The catalogue has many food items:

You can get pretty much get any food you desire from the catalogue. And if you take a close look at these food items, you'll find that many of them come with gifts.
How to choose the best deal on Woolworths weekly special and Black Friday Catalogue
Known for its variety of food products, it is not a surprise that Woolworths has quite some weekly specials and Black Friday options to choose from. They present each deal in a convincing manner that anyone will like to give it a trial. And as you know it, the prices of food items are usually slashed on Black Friday.
The issue may then be how to pick the best deal out of the many afforded to food shoppers. Here are some tips to help you out in your search:
Look for the items with the higher discounts

: Instead of going for one food item, consider the ones that are bundled together. They'll save you money and be worth every cent you pay for them.
For example, the Darrel Lea Toffee Almonds or Peanut Clusters go for $4 each.
The next place to look at is the overview of each product. Most of them have a brief overview, but they'll tell you a good deal of what you are paying for. Woolworths does a great thing in including the size of each food item, so you can calculate the total worth of your purchase when you are done shopping.

Have a look at the review from customers

: Testimonials from shoppers who have bought the product before are one of the ways of finding out which deals are the best for you. On the shopping store's official page, you'll get a handful of them to convince you.
How to identify a healthy packaged food
Doctors emphasise the importance of healthy foods. But from an online shopping store like Woolworths, most of the food you'll get will be packaged. So, what do you do when you want to shop for packaged food while eating healthy.
Here are a few tips to help you spot healthy, packaged foods.
Look for whole foods and not variations

: Whole foods should be what you go for if you really want to eat healthily. So, when you want to buy your food, ensure it is of one type and not many. Variations that have vegetables and fruits listed are also not a bad idea to go for.

Let the fiber content guide you

: Many low-nutrient foods have low fibers, and this is the quickest way to identify them. Some sources of fiber include vegetables, fruits, plants, and whole grains. The fiber in your food helps to lower the cholesterol level and the risk of getting cancer. Therefore, aim for at least 3 grams of it in your packaged foods.

Choose options with six or fewer ingredients

: The more ingredients your food has, the less likely it will be good for your health. While you don't want to miss out on the best flavor of food, you also don't want to have health problems later in life. Hence, keep the ingredients at six or fewer. Many Woolworths products fall into this category. For example, you can get a bag of chips with just corn, oil, and salt.

Avoid ingredients that are not in the pantry:

Eating healthy doesn't mean you should stay away from packaged food. On the contrary, you can eat healthy, packaged foods. But those with ingredients that are not in the pantry should be avoided like the plague. They'll do you no good, and cause many problems for you in years to come.
Luckily, many products from Woolworths catalog do not fall into this category.
In conclusion
As you can see, Woolworths catalog has almost every grocery food you need. This is another reason for you to put on a smile in the festive period and throughout November. Discounted prices for most of the products have become a norm, so those who are aware of them should not miss out.
We've included some invaluable tips that'll help any food shoppers identify healthy packaged foods, and pick the best deals on Woolworths Catalogue. We hope that it'll help you out in your search for the best food deals.