Wooden Puzzles And The Hookey Game For The Holidays
Remember the old puzzle games when we were little? You know the ones, they were wooden and the point was to put the correct shapes into their slots. Well, I have found some of the same puzzles, but they're even better! These games are for children ages 3 and up, teaching hand and eye coordination, and beautifully made! Do you need something for older kids and adults? The Hookey Game is lots of fun for everyone! The game is simple, but winning is not!
Wooden Peg Puzzles by Orange Pieces
Wooden Peg Puzzles for toddlers are some of the best teaching toys that have been invented. You don't see them much anymore, I'm assuming because newer toys have taken over. If you ask me, we need to go back to the simple, proven methods of learning. Kids absolutely love the puzzles, including my 10-month old granddaughter! Yes, she is too small to understand what she's actually doing, but she will get the hang of it someday. For right now, I'm just getting her acquainted with the toy.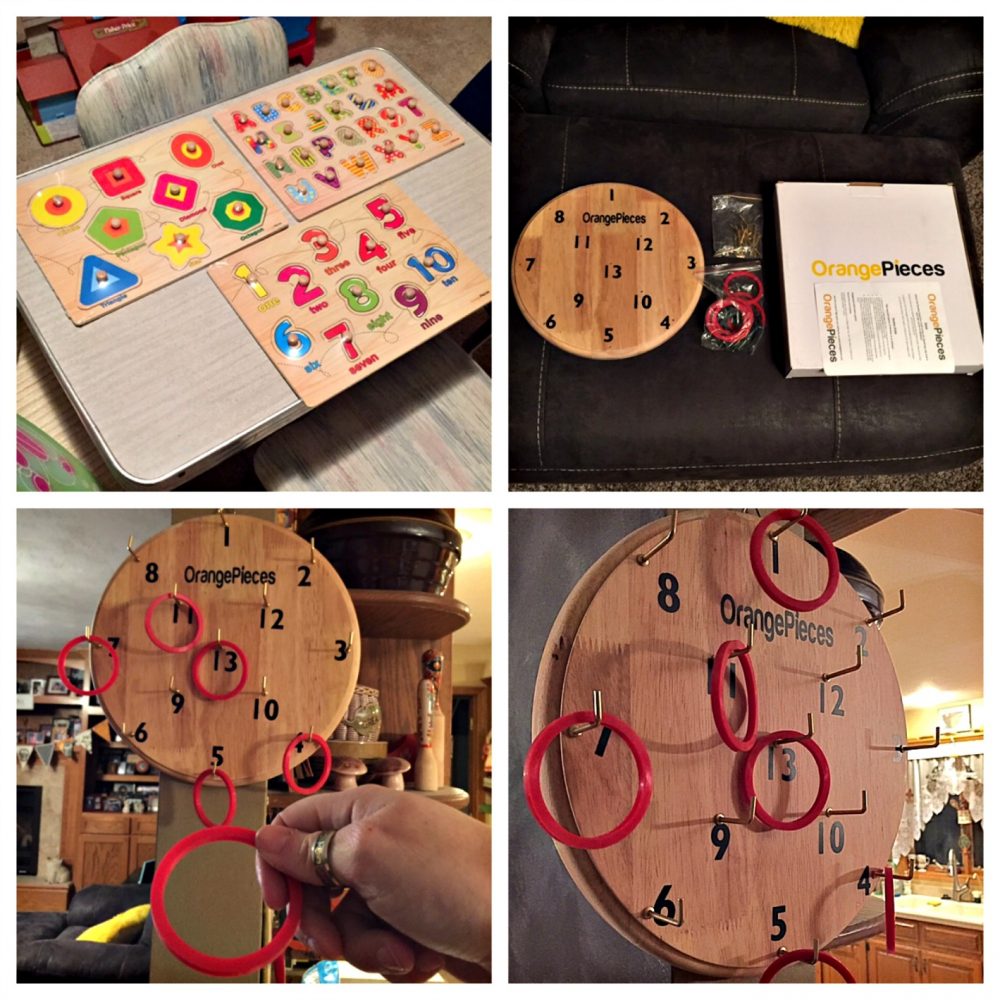 These puzzles come in 3 different kinds of games. There are shapes, numbers, and letters. Again, they're wooden and have a great "knob" for their little hands to hold onto. That makes for easy handling and doesn't frustrate them so much. It's so much fun to sit on the floor with little ones and help them figure out these games. It's bonding time for both of you and they get some learning out of it. What more could you ask for?
The Hookey Game by Orange Pieces
The Hookey Ring Toss Backyard Game is Australian and I'm glad that they've introduced it to us here in the United States! This game is wonderful for a family-time celebration. Competing has never been so much fun. The game board is a wooden, round board with metal hooks. You simply toss the rubber rings and hook them! The board has numbers on it to keep track of the score. Teaching math to kids is much more fun when it's a game.
Both games can be found on Amazon or you can simply click on the links I've provided. They make great holiday gifts!
Connect with Orange Pieces/ Facebook/ Twitter/ Instagram/