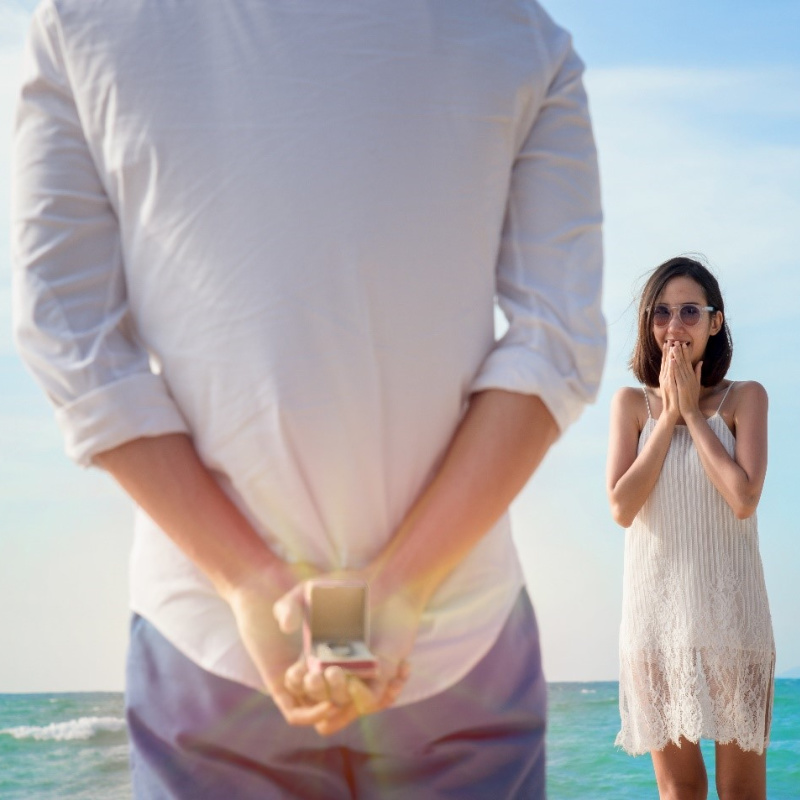 A lot of problems come up when you decide on a major life change without assessing your preparedness for it. You could be in a rocky relationship and think that the only way to calm it down is moving to the next level. However, if you're not with the right person, things will not work out in your favor.
That doesn't mean you should not get married at all, however. Just take a few minutes to assess your feelings and determine what you truly want to happen in your life moving forward.
Marriage Is a Step Forward
When you look at man-made diamond rings to give to your beloved when you pop the question, you're not just thinking of how the ring should look depending on your standards. You're considering what your partner will love and be proud to wear on their finger. If you seem to be clueless about what they want, that's enough reason for introspection. Are you invested enough in the relationship that you have paid attention to your partner's preferences? It's natural for your mind to go blank. You are nervous, after all. But when the jewelry store attendant asks you questions about your partner and you genuinely don't know the answer, maybe it's not time to get married yet.
It's not the best decision to go into a marriage blindly. If you know your partner well, however, there's no reason for you to hold back, so go get that ring and propose!
Everything Changes
If you're not living together before marriage, this is a big change that you can expect after the ceremony. You don't have to move in together right away, but this is an inevitable change. Before you think about popping the question, consider quirks that your partner will have to live with, and vice versa. When you're living under the same roof, tempers might flare when someone forgets to do the dishes or leaves clutter on the table. These might not seem like a big issue if you're just spending one night together, but if you're living together, these are habits to live with every day.
Now, does that mean you cannot get married because of the littlest differences in habits? Assess how your partner deals with things that they don't particularly like. As for yourself, work on being more empathetic and considerate of your partner before moving in.
Your Family's Priorities Come First
As a single person, you can spend your money on frivolous items that you deserve for working hard. You can binge on expensive snacks and miss a bill or two. When you're married, however, the family needs to get the best of you. That means being more conscientious about where you spend your money and what you spend your time on. You and your spouse should both prioritize the household, as it's where your future family will be living in. The bills should be paid on time to prevent penalties, which could cut into your budget. Leave a buffer for emergency expenses, too. Then, when all of the household expenses have been handled, you may go ahead and indulge in your favorite snacks.
Marriage is a big step for you and your partner. Make sure that you're in the right headspace before you pop the question so that the relationship will grow into a strong, beautiful marriage in the future.