We all hear the horrendous stories of child abuse that go unnoticed by authorities until it's too late – the child is hospitalized, runs away, or ends up dead.
And then last month a 35-year old Perth mother hit the headlines, convicted of common assault after smacking her child once with a wooden spoon, but with enough force to leave a bruise.
The mother, known only as Tania, admits she smacked her daughter in a moment of frustration. The court heard that the girl was seen by her mother eating hamburger meat that was intended only for the family dogs. Tania says that she had specifically told her daughter not to eat it, then she discovered her doing so.
Tania's decision to smack her child landed her in court facing two charges: one for common assault and another for having care for a child that was reckless. The second charge was eventually dropped. Tania pleaded guilty to the assault charge. She was convicted and given a $750 suspended fine.
Exactly how Tania's case ended up in court is not clear, but it's understood the charge relates to a complaint her nine-year old daughter made about her mother locking her in her room.
Ok, so… Hands up parents. Who hasn't done either of these things?
Many of us – myself included – were subjected to the occasional smack with a wooden spoon when we were growing up, and our parents (and educators who often used a ruler, or worse…) didn't end up facing court.
Community attitudes
Almost 40% of Australian parents think smacking is acceptable, and a useful deterrent, according to a parenting poll conducted in 2012, even in spite of well-publicized research conducted over the past few decades which suggests that physical punishments on a regular basis can actually lead to aggressive behavior in children.
That said, while some of us might think a smack is ok occasionally, most of us parents also try to find other forms of discipline, mostly because we know that while smacking might get kids' attention, it doesn't necessarily teach them what we want them to do instead of the poor behavior we're trying to eradicate.
But no matter what side of the 'to smack or not' fence you sit on, Tania's case raises important questions about the rights of parents.
And there's also the obvious point that cases such as Tania's unnecessarily tie up reasonable amounts of police time, and court time – valuable community resources that could both be otherwise used for going after the really bad parents. The ones who beat their children frequently enough to break bones. The ones who starve their children, condone incest, sexually abuse them.
In Western Australia (where Tania was recently convicted), in 2013, Abbey Hamersley's death sparked calls for an inquiry into the Australian Family Law System.
Abbey's story is a tragic take of sexual abuse. When she was 17, Abbey told Western Australian police she had been sexually abused for many years as a child. Unfortunately, she committed suicide just a few months later, before any charges could be laid. As her story unfolded, it was revealed that Abbey's father had been sentenced to four years in prison in 2005 for sexually assaulting his daughter's 8-year-old best friend. When he was released on parole two years later, he wasn't allowed to return to his work as a dentist but was granted visitation rights by the Australian family law system.
Abbey's mother, Gill Hamersley was advised to comply with this. She was told that if she were to deny Abbey's father access, it could damage her daughter. She was also warned that if she proceeded to a contested hearing, it could result in more restrictive orders. But ten days after Abbey's death, the court sent Gill Hammersley a letter stating that the department had assessed Abbey's father as abusive, and had decided to deny him any further unsupervised contact. By then it was way too late.
In another example, in New South Wales, James* was just six years old when the Family Court of Australia ordered that he live with his abusive father, a man who's documented file with the Department of Family and Community Services was extensive, and included three separate reports of child sexual abuse by three different women, all previous partners. One of those reports had been investigated and substantiated. Despite this, James, a vulnerable, defenseless child, was taken from his mother and placed into the care of his father, and for years after that, he suffered emotional, physical and sexual abuse.
In an ideal world, James' and Abbey's cases would be rare. But unfortunately, they're not, as a recent Australian Law Reform Commission investigation into the Family Law System discovered.
Meanwhile, we have a mother with a child with ADHD and behavioral issues in court facing charges of assault for using a wooden spoon in a moment which she probably regrets, but which at the time seemed to her, the parent in charge, dealing with the issue at hand, warranted.
What does the law say?
In Australia, the degree of physical punishment that a parent or carer can use with a child is subject to legal regulation.
'Corporal punishment' (which is defined as the use of physical force towards a child for the purpose of control and/or correction… A disciplinary technique applied to the body with the "intention of causing some degree of pain or discomfort, however light" (United Nations Committee on the Rights of the Child [UNCRC], 2006) by a parent or carer, is lawful and is not considered child abuse, provided that it is "reasonable".
And 'reasonable' can be open to various interpretations. The law tends to consider such facts as:
the age and size of the child;
the method of punishment;
the child's capacity for reasoning (i.e., whether the child is able to comprehend correction/discipline); and
the harm caused to the child
New South Wales is the only state that has stipulated what is deemed "unreasonable" corporal punishment. The Crimes Amendment (Child Protection-Physical Mistreatment) Act 2001 (NSW) states that force applied to any part of the head or neck of a child or to any other part of the body that results in bruising, marking or other injury lasting longer than a "short period" is unreasonable.
It is absolutely imperative that children have protections under the law, because some of them are exceptionally vulnerable. Others are at risk, in horrendously damaging situations and they have no voice.
But those who are responsible for enacting and administering these laws also need to be very wary of how they do so – with a good measure of common sense, because there are many parents and guardians who are doing the very best they can, making moment-by-moment decisions in all kinds of circumstances, acting in ways that are motivated by love and genuine consideration for shaping the little people in their care into considerate, respectful, aware, independent grown-ups.
Author Bio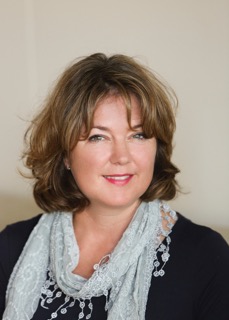 About Sonia Hickey
Sonia Hickey is a freelance writer, magazine journalist, and owner of 'Woman with Words'. She has a strong interest in social justice and is a member of the Sydney Criminal Lawyers® content team.