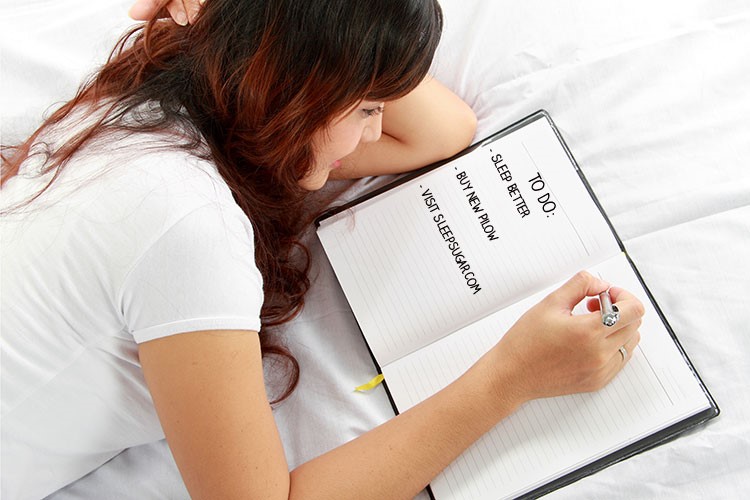 I keep on waking up during night time and can't fall asleep. I don't know why I can't sleep through the night? Well, lot of people may experience this situation and get confused on how to resolve this, right? Generally, sleep is critical to your overall health and well-being. However, many people aren't connecting what happens during the day to their night and vice versa. To resolve this, we would strongly recommend keeping track of your sleep in the corporate diary which might be just what your bedtime routine needs to help your mind, body and soul to perform their best. Once following it, sleep isn't just for 8 hours you're asleep; it's also for the 16 hours you're awake.
Start your sleep log in the personalized diary 2018 and know about the feeling of your and notices your sleep duration regularly. Here are a few other helpful pointers about sleep diaries and how to use them effectively.
How often one has to keep sleep diary? Without any hesitation, the reply is All the time! All the time. It's usually the recommendation for patients with insomnia, fatigue or some other sleep complaint. Moreover, it is a subjective tool to find out our day-to-day objective problem. Some people may not be aware of that their Caffeine and certain exercise routine is linked to nighttime awakenings or some other sleep issue. So, the sleep diary will help both doctors and patients to understand how sleep changes over time.
A good sleep diary will include basic information such as when you first go to bed; when you fell asleep; when you woke up during night time; Woke up time; when you got out of bed; medication you take during the day, caffeine and alcohol use and your mood throughout the day.
Moreover, it's also important to track the little things too (our daytime habits) that might be causing the sleep difficulties. There's a lot that we look for.
While getting down all your sleep log, you didn't receive any awards or gold star or any certifications for giving certain answers over others. Be honest and track all the details that your doctor is asking for and in some time your reward will be a better sleep.
For instance, some doctors will ask you to keep a diary with lots particulars about how their sleep affects. Or else, some may ask you to keep the log in a graph format. Each and every part of tracking is important for looking at different components of your sleep and overall wellness. So, filling it out in a complete and truthful is the best way to get better sleep.
The above mentioned are the baseline tracking of your sleep, you can also try to make some simple hygiene changes that many people can make after looking at their sleep diary. The proper sleep hygiene includes,
Avoid alcohol, tobacco, heavy meals, liquids and exercise within three hours of bedtime.
Maintain same woke up and sleeping time every day; your bedroom should be quiet, dark and cool.
Turn-off your TV, Tab, iPads, iPhones one hour before bed and wind down with some of the relaxing activities like reading, listening to music, knitting and stretches.
That's it! Once you are good in tracking out your sleep habits and outcomes for some time, you can immediately get the better results for getting a better sleep at night.