This post is sponsored by Poise® but the content and opinions expressed here are my own.
Having Light Bladder Leakage Sucks!

I'm sorry, but I didn't sign up for peeing my pants when I sneeze, and god forbid if I sneeze and cough at the same time, get my diaper bag! Did you? We want to share a couple points with our readers to make sure you understand the LBL(Light Bladder Leakage) Struggle! There are some things you might not know, and if you want, we would love if you share this with your friends who also live with LBS.
Do you suffer from the LBL(Light Bladder Leakage) Struggle? Do you like CASH BACK? Click >> https://ooh.li/a2fc759 #MomedyMomentsWithPoise #Walmart #PoiseAtWM @poise
Have you ever had to pee so bad you did the potty dance all the way to the bathroom only to pee right when you open the bathroom door…or is that just me?
What My Mom Told Me About Bladder Leakage
My mom blamed old age on her bladder leakage, but in reality, AGE is nothing but a number! You can't blame your age at all. More than half the number of people who suffer from LBL is under 40. So when my mom told me I would need diapers when I get old, she meant 30 years old.
She also told me that having babies was going to ruin my pelvic muscles, okay well she was right about that one. I have to say the long-term effect of childbirth I hate the most is my light bladder leakage. Now those stretchmarks are close second but peeing my pants defiently is a mood killer.
Everyone is Different
Even though LBL is embarrassing, there are ways to treat it but remember every woman is different. Some woman who don't leak, some woman leak just a little and there is me who will leak at the slightest sound of water running. Did you know that 1 in 3 women experience some form of LBL, so you are not alone?
What else that can trigger LBL:
Medical reasons: diabetes, thyroid disorder, obesity
Stress: less stress less pee
Smoking
Caffeine (ugh-I can't give my morning cup up..sorry)
What To Do
Yes, running water can be a trigger for your light bladder leakage, but drinking water is essential. You can cause bladder infections when you don't drink your H20.
Talking to your doctor about options and treatments is important so you know exactly what you can do to get LBL under control.
Light Bladder Leakage is not a topic we want to discuss with our close friends but guess what they might have it too and this way you help each other out. Girl power!
Make sure you have Poise® in your car, purse, at home, heck keep a package at your BFF's house just in case. Do you have a bag in your car just in case of bladder leakage emergencies? If not you need too!
Why Poise?
Poise is committed to being a resource for all women with light bladder leakage and has designed a variety of products that move with your body and protect you from leaks so you can worry less and focus on what matters
Having the 3-in-1 protection for dryness, comfort and odor control from Poise is extremely important to me since I'm traveling a lot. No one wants to smell pee! I appreciate the coverage I get with Poise since it is wider in the front and back for that extra coverage. Poise Pads are 10X drier than the leading period pad, so this is perfect for the new mom who might be having that postpartum bladder leakage.
Where to Buy Poise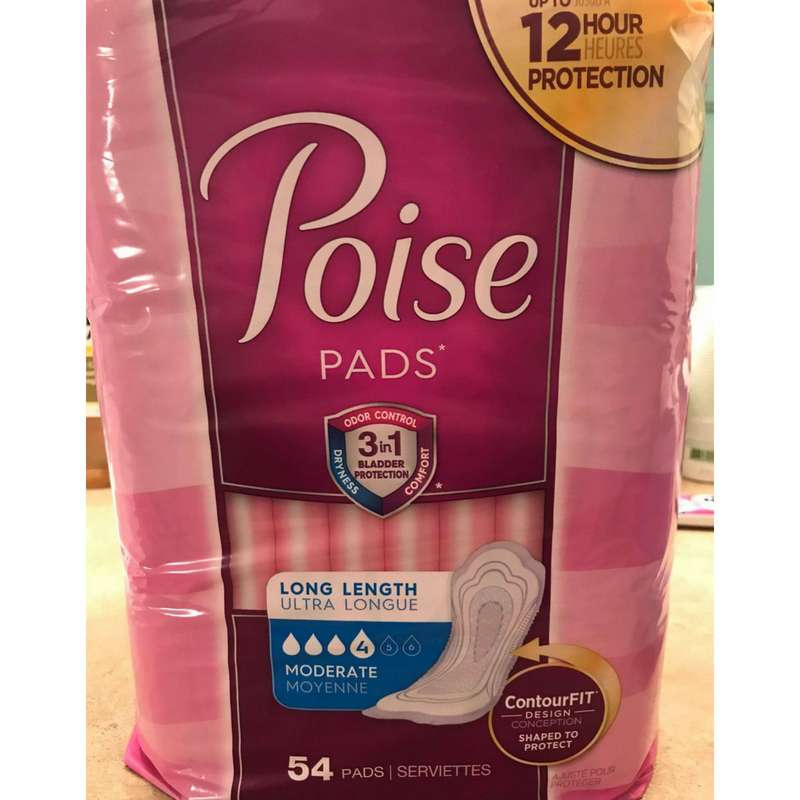 It is your lucky day…we have some news that will help you when you want to pick up a pack of Poise pads. First cool thing is you can use Walmart's Online Grocery Pick-up to make shopping much more comfortable, more discreet, and save time! Whoever thought of the online grocery pick up is a genius, I need this some days.
Second cool thing is there is ibotta offer – get $5 cash back, woohoo extra Mocha for me this week. By the way, you can use the offer online or in the store. If you don't have the Ibotta App- get it to save money.
Are you ready to regain your bladder control and confidence?
#MomedyMomentsWithPoise
#PoiseAtWM