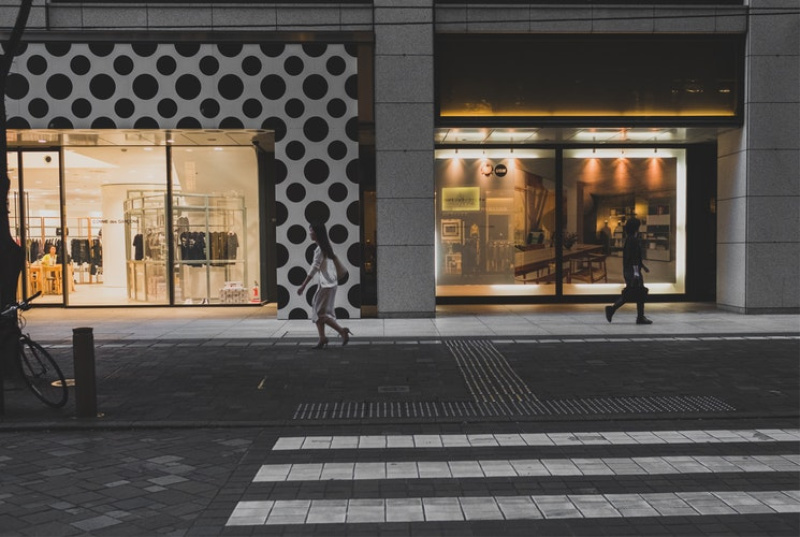 The modern day local or online baby boutique store is on the rise-even in smaller areas. Their charm is pretty hard to resist and they are ultra-fun to shop in. If you've wondered about a baby boutique or have driven by some before, make it a point to stop in! You'll be pleasantly surprised and may enjoy shopping there instead of a big box store. Read on to learn all about these bustling businesses and understand some key differences from a big box store.
Often Boast One of a Kind Stuff
Big box store items are all mass produced. That means that any mom could have an exact replica of your item. While some people don't mind, other's do! Many moms want to give their baby a unique keepsake item, or shower their friends and family members with one of kind creations. You cannot find this in a big box store.
Always Aim to Please the Customer
Expect to be helped from the moment you walk into the door. You get fast and friendly service, which is hardly a quality of a big box store. Custom orders are always on the table and boutiques value your opinion and thoughts.
They Can Personalize Items
Want a monogram placed on a luxurious baby blanket? Maybe you have a teddy bear you'd like to be created from old baby clothes. A baby boutique goes above and beyond in regard to customization and personalization. This is also something you won't find in big box stores.
They Have Select Sales
If you frequent a baby boutique like Bitsy Bug Boutique or any other number of emerging baby stores online, you usually get some kind of reward. Whether it is a punch card per purchase or a money back type of deal, your business is highly valued and appreciated, unlike big corporations. You may even be invited to exclusive sales, parties, or other events that the boutique hosts due to your client status.
A baby boutique usually has flexible pricing or constant running sales on certain collections of baby products. Many moms walk into the store thinking that the ticket price is the set price. Don't be afraid to ask a sales associate if that is their best price. Often times, there is some wiggle room and they may be willing to give you 10% off if they're having a slow day, they want to build a long term relationship with you, or if they are eager to move a product so they can get more inventory in.
Uses Different Materials
The modern baby boutique often prides itself on designing and creating items out of sustainable fashion materials, organic fabrics, and items that are free from BPA and PVC. Many moms feel better about knowing exactly where their baby's clothes, sheets, and toys are coming from, and can also ask the owner questions at any time. After all, most owners either design the items themselves or they know the individuals or brands that do.
They Provide the Ultimate Shopping Experience
Your mom and pop baby boutique is generally small and homey. They are decorated to the nines and are often child friendly in case you need to bring your little one along with you as you shop. Expect lovely scents pumped throughout the store, soothing music, and beautiful window displays and in store presentations. Sometimes, these little details make all the difference and the consumer can clearly see that the owner values your time, money, and their items.
Expect to also be offered a snack or beverage while shopping a baby boutique. Maybe you'll leave with some samples in your bag, which may be pretty and packaged perfectly. While some think wrapping items in tissue paper and adding a sticker detail to hold the item in place is a waste, others get excited about the little things that go into a boutique shopping experience.
Sometimes Offers Gift Wrapping
Your local or online baby boutique will often times offer gift wrap options. This makes life easier on you, and truth be told; many moms would rather leave it up to the pros to wrap the gift since they literally are pros on presentation!
If you have wondered what a baby boutique was before, now you know! The next time you are in need of a one of a kind item or beautiful and special baby gift, consider shopping at one instead of a big box store. While these huge stores may have more of a selection, you tend to lose out on the overall shopping experience. You also take the chance of giving your friend or family member a mass produced, duplicate item. A baby boutique only sells high quality, highly unique items!