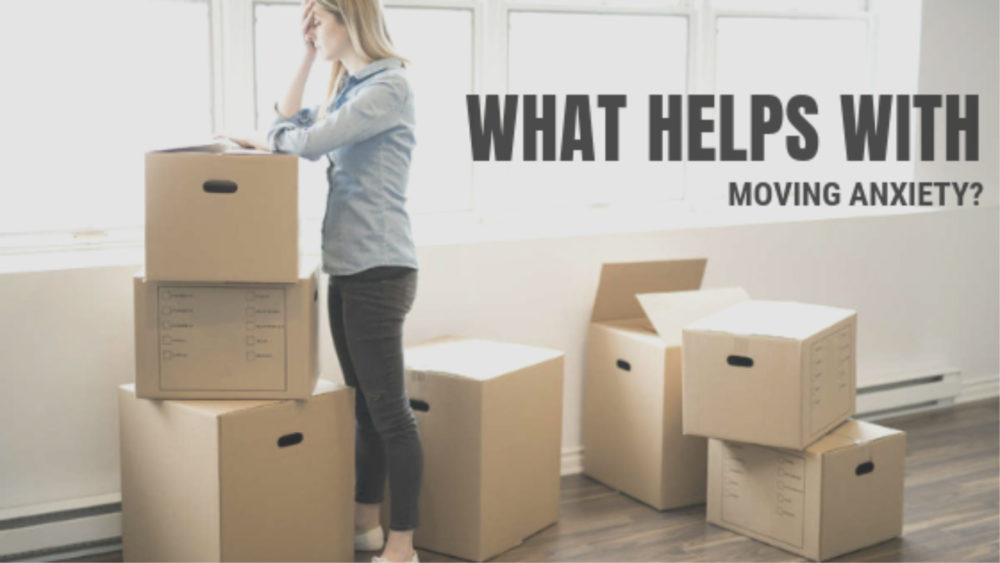 In the initial days of the moving process, you will always get the feeling of excitement while you gather the packing supplies, such as cardboard boxes, sticky notes, etc. The moment you start the actual work of packing each item is the moment you will realize that everything you planned for a 10-minute schedule is actually going to take 30 – 40 minutes.
And then the moving day arrives. It goes like a long, sweaty day with a lot of heavy weight lifting. Once, you shift all your stuff in your new home and take a relaxing breathe while looking around and you find a new home packed with cardboard boxes all around. Then you realize how much is left to be done.
Now it is even a question why so many people find moving stressful? Obviously, it's not that gloomy. In the end, it always works out well with a perfectly set home. But it is always better to know what to expect and how to tackle those problems. Some tips are given below on what helps with moving anxiety.
Prepare yourself and give some time:
Time is one of the major factors of stress in moving out. Specifically, not having enough time is a major issue with everyone. You cannot move out without stressing but you can definitely make it a whole lot easier by making sure to give enough time in getting everything done. Figure out how many days you want for each section of your house.
Make sure you also focus on the other tasks as well, such as searching for long distance movers or a rental truck, setting up the fixtures in your new home, and cleaning up your old home before you leave it. Do not leave these things for the last minute as you will feel more inevitable.
Stay strong and accept the stress:
You have to overcome the stress with moving. If you are already prepared from the get-go situation that you are likely to get some stress then you will get through it very easily. Just think of the past situations which had already happened in your life. Acknowledge the feeling of stress when you get it but don't let it deter you from the tasks at hand.
Start with small portions and stay organized:
Try to tackle up the little things in your house and you will end up packing a big section of your house. If you get confused while you decide from where to start, just start with a very small section, such as a kitchen drawer or your bookshelf. Just make some progress and you will go with the flow. Focus on the smaller parts and complete the process piece by piece.
Stay organized to make the process less stressful. Be organized in every part of the moving process from sorting and labeling boxes in a way that makes them easier to unpack to keeping all of the documents you might need in one, easy to locate the place. If you swear to be organized in every situation then you will save yourself from headaches and you will move with very much ease.
Hire professional people for moving:
If you can make some room for the professional movers in your budget, then you will shrug off major headaches from your head. Movers help you with the heavy lifting on moving the day along with packing and unpacking your things.
Conclusion:
Life will always be stressful. It's you who need to decide how to deal with it. So, go and get some tight sleep before you move to your new home.