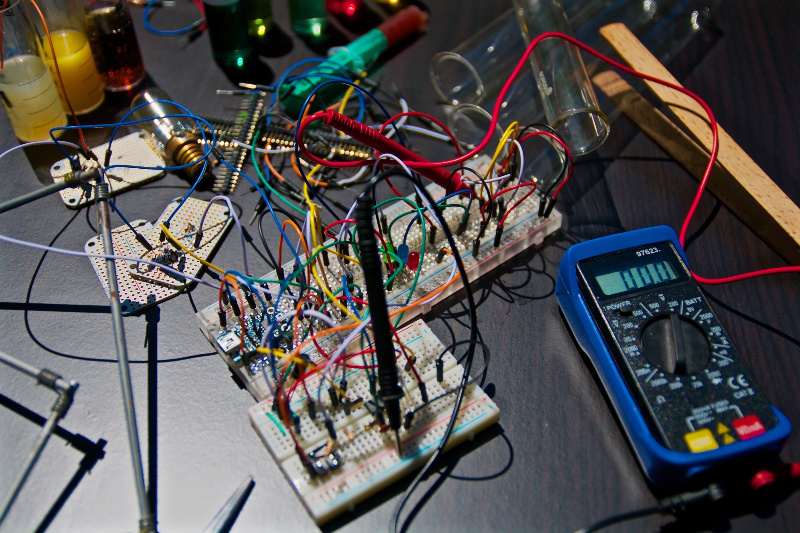 Having an electrical issue at home could give stress to the homeowner. Electricity is an essential factor that every homeowner needs. You should be prepared when electrical problems arise. There are instances that the issues are not that serious and you can deal with it yourself. If you think that you have an electrical issue in your home, you have to check these things first before calling an electrician.
Your appliances
Sometimes, the issue is not with your electrical system but is located in the appliances itself. The first thing you should examine is if the appliance is plugged in. This may be obvious but many tend to forget to check this thing first. Also, plugs and chords can be tripped over and be pulled out accidentally or was plugged out intentionally by a family member. If your television has stopped working, try to plug another electrical appliance like a lamp into that socket. If it works, then the TV is faulty not the electricity. You just need to have your appliance repaired or get a new one. But if it doesn't work, then you can call a professional to take a look at your electrical system. For lights issues, you should check if the bulb hasn't blown yet. You won't usually sign in modern bulbs, unlike the old models. To check if there is an electrical issue in the light fitting, you have to insert a new bulb. If the light turns on, then your old bulb is the problem. If the new bulb doesn't light on, try inserting it to the different light fitting. If it works, call an electrician to check on problematic light fitting to make sure what the problem is.
Circuit breaker
Electrical power outage usually happens due to bad weather or if there is an electrical issue in the area. When this happens, check your neighbors if they are experiencing the same. If the power is out in your entire area, you may call your electric company to report it and wait till the power is back. But if it's only you who's having a black-out in your home, check your circuit breaker to check if the safety switch is tripped. Note that the safety switch is designed to switch off the electrical supply if it has detected electrical fault to avoid electricity-related problems such as fires, injury or shock. Try to restart your switch. It works, then it's all good. But if it keeps on tripping and you have to restart it more often, it is a forewarning that there is something wrong with either the circuit or the panel itself. If your home still uses fuse box, you may have a blown fuse problem that is why electricity went off. Try to upgrade to a modern switchboard that has circuit breakers and safety switches because the fuse is vulnerable to many issues. This is for the safety of your home and the people living in it.
Walls
Many fire dangers that are related to electricity are mostly hidden behind the wall. If something is resisting the proper flow of electric current, energy is formed through heat. If you think you are experiencing an electrical problem, try to feel around your wall in the area where the issue occurs because some electrical fixtures are not well insulated. For example, if your light seems to be not working fine (if it's flickering or dimming) carefully feel the wall around that switch light. This should tell you that there are one or more poor connections in your home electrical system. If it is unusually warm, it is a sign that you have a serious electrical issue that needs to be dealt with immediately. There are certain materials in your walls that can catch fire such as the wallboard and wood framing. You have to have a professional electrician take care of this issue for you.
Overloading
If you plugged in your appliance and it's not working, check if it's not plugged into the overloaded multi-board inside your circuit or fuse box. Many adaptors have switches that will be disabled once they carry too much load as they can only deal with a limited supply of electricity. You will know if there is overload because the breaker will trip and all electrical power will shut off. Other signs include burning odors comings from switches and outlets, buzzing outlets, scorched plugs, switch covers are too hot to touch and electronic appliances don't have enough sufficient power. What you can do is unplug a couple of appliances so the one that you will be using will work. Although circuit breakers can handle overloads to prevent fire, you should also manage your electricity usage and prevent overload. Just remember not to use or turn on too many things at once. If the problem still continues even you've already prevented overload, hire a Blacktown level 2 electrician. There could other wiring problems, short circuits or loose connections.
If you are having electrical problems at home, you shouldn't panic. You have to think carefully about the situation first and make the necessary checks to figure out the issue and provide possible solutions, before calling an electrician. However, no matter what the issue is, safety should always be your first priority. When in doubt or if you are unsure how to handle the situation, contact your local electrician to address it. Every issue related to electricity is worth calling for an electrician.