Music is an integral part of our lives, whether we play a musical instrument or not.
Children, especially, are born with an innate ability to appreciate music.
Give toddlers a couple of wooden utensils, and they'll immediately start banging away.
What sounds like noise to us is actually their way of creating melody.
Music is also the universal language of communication and self-expression.
So, what's the best instrument to learn as a child? Let's find out.
1. Snare Drum
One of the best instruments to learn as a child is the snare drum.
The best snare drums are available either on their own or as part of a drum kit.
One exceptional skill is that drums teach kids all about rhythm and harmony.
Another benefit is that drums release pent-up aggression and reduce anxiety.
Research shows that playing the drums gives children a healthy outlet for self-expression.
2. Piano/Keyboard
The piano is one of the most basic instruments to learn as a child.
It gives children the chance to learn at their own rate just by learning one key at a time.
The piano is considered the basis for many of the other instruments.
Your child will be able to learn a new instrument in less time compared with others who've never played the piano.
3. Violin
Learning the violin boosts your child's manual dexterity.
It also teaches children to pick up on sounds and pitch, which improves listening skills.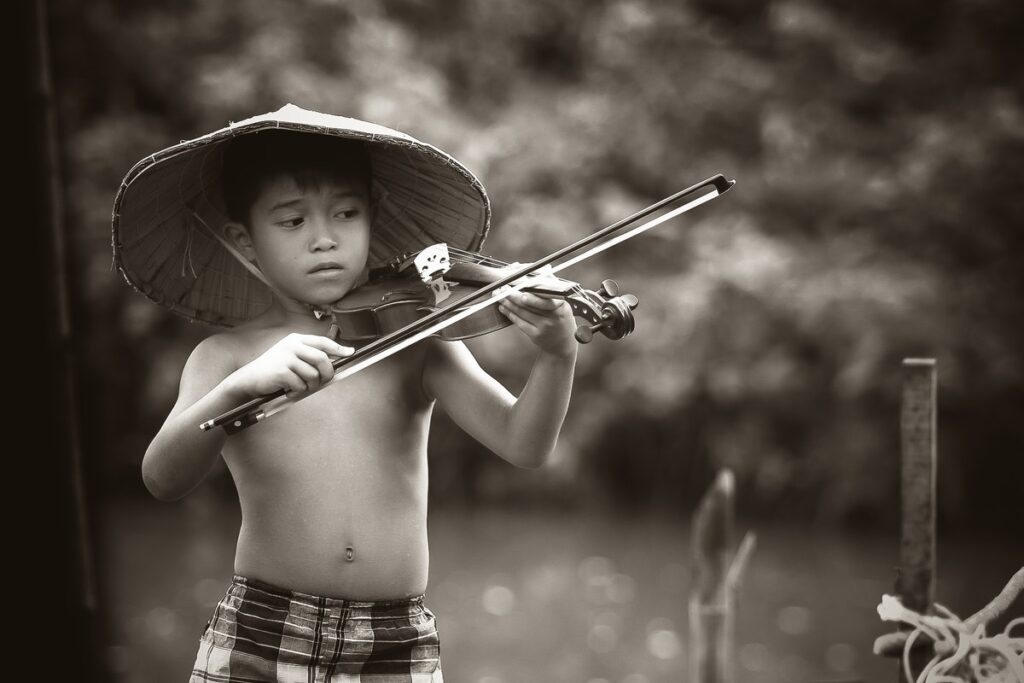 Even though the violin requires endless practice, it teaches self-discipline and willpower.
If you can encourage your child to push forward through that initial stage, that's when he can start to appreciate the beauty of this instrument.
4. Guitar
A popular instrument worldwide, the guitar is one of the best instruments to learn.
Plus, it has this coolness factor not found in many other instruments.
Guitars are similar to the piano in that they can be learned at any age.
In addition, your child will quickly pick up how to play some of his favorite familiar songs.
Guitars are great at teaching dexterity and boosting concentration skills.
5. Recorder/Flute/Clarinet
Many schools offer children the recorder as an introductory instrument to the flute or clarinet.
All three instruments rely on a similar fingering system, which makes it easy to transition from one to the next.
These woodwind instruments are fun to learn and master.
They also teach children the importance of good listening skills and multitasking.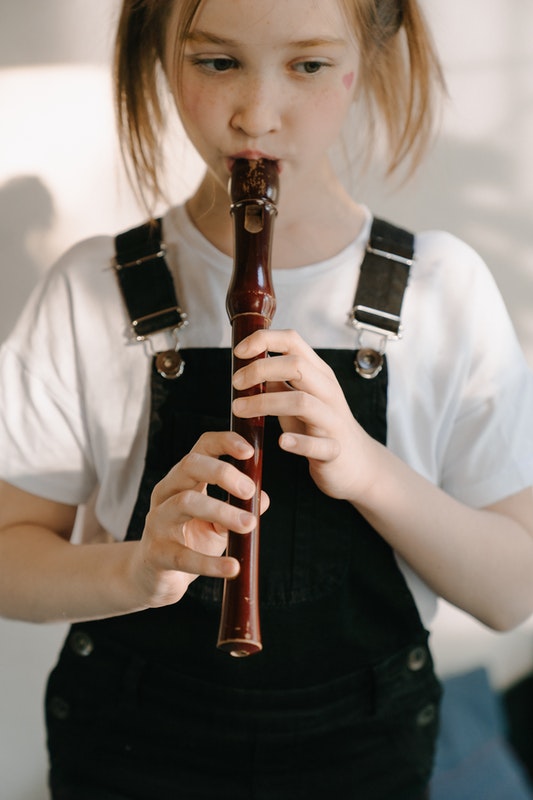 Learning these instruments great enhances your child's attention span and concentration skills.
A Final Note
From the basic triangle to the drum to the piano, instruments can be an important part of a child's development.
Finding the best instruments to learn as a child is all about learning a new skill, committing to it, and having fun in the process.
Music education teaches certain skills that remain with them throughout their adult lives.
Being a supportive parent will reinforce your child's musical journey and help make him happier and healthier.