Wax-RX is Here to Help Ear Problems
Summer is almost here, and that means swimming in many different types of water. Whether you are swimming in a crystal clear pool or a dirty lake, you can still develop ear problems. I don't even have to swim! I have wax build-up, and that feels bad enough. There is nothing more irritating than muffled hearing. Thankfully, there is Wax-RX. It is an ear cleaning kit that comes with everything you need.
My Mom has always had problems with her ears. She actually has one that curves a little differently than the other one. This is why I was so glad to try out this product. After using the ear wash sprayer bottle, she was able to hear perfectly. That is amazing to someone that has always had difficulty with this. She was so relieved!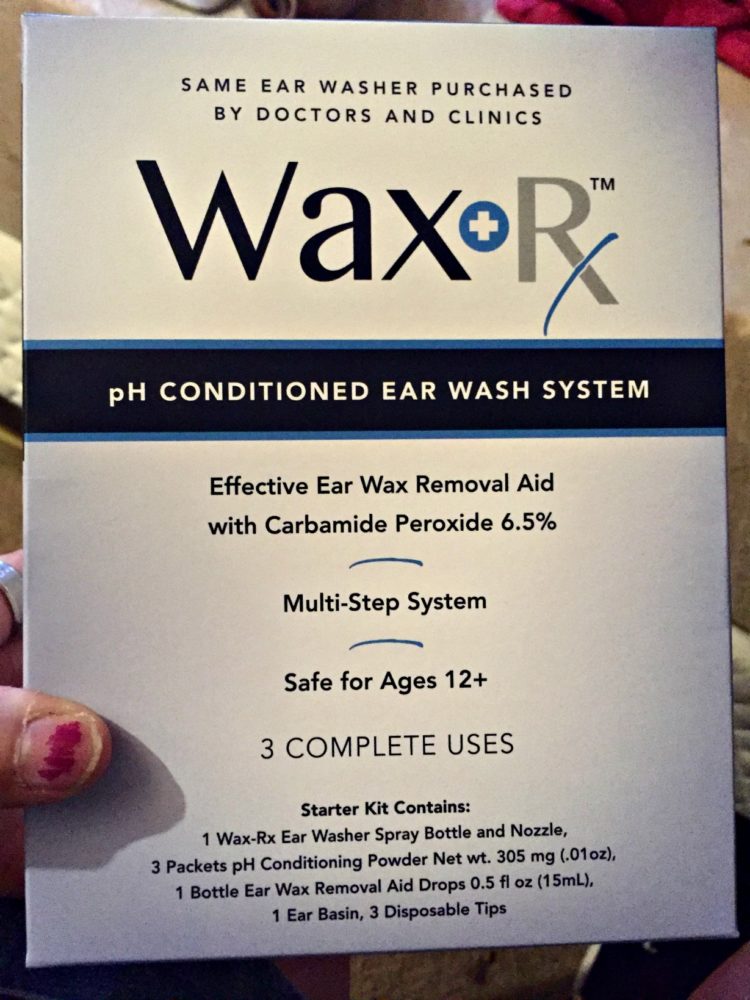 The Wax-RX kit comes with the ear wash sprayer bottle, a small basin to catch the nasty ear wax, ear drops, and a pH conditioning powder. What is the pH powder? It actually helps prevent any bacterial infections. The soothing Vitamin C formula balances the natural acidic pH in the ear. Imagine not having to worry about ear infections as much after your kids have been swimming. I know I will be using this for myself, and my granddaughter.
Have you ever had your ears irrigated by your doctor? I have, and I thought it was a little painful. However, using the Wax-RX system is completely pain-free and it helps clear your ears in minutes. No doctor bills and no waiting. Oh, and you can actually perform this on yourself. You won't need another person to do this for you!
I have tried other ear wash kits, but they were always messy and they certainly didn't work as well as Wax-RX. The sprayer bottle shoots water hard enough to gently wash away the wax without hurting at all. Once your little ones know there is no pain involved, they will enjoy getting their ears cleaned. You can make this part of your after swimming routine.
If you have any of the above problems I've talked about, I sure hope you give Wax-RX a chance.
Connect with Wax-RX/ Facebook/ Twitter/