Do You Want To Keep The Boogie Man Away – Get The SnapPower Guidelight Today
Afraid of the boogie man at night? Then you need the SnapPower Guidelight 2 Plus. It keeps the boogie man away because it has a built-in nightlight. It fits easily over any GFCI (ground fault circuit interrupters) outlet. Simply remove the old cover and replace it with the SnapPower Guidelight cover. The nice thing is that you can use both outlets and still have a nightlight. So when the kids get up at night, they can see where they are going, and they don't have to remember to turn the lights out. Do you stumble around in the dark when you get up? Not anymore!
There is a diffused light bar instead of bright LED's, an ON/OFF switch, and brightness settings. You have complete control. It is also energy efficient, and they offer covers with USB chargers if that is what you need. I wasn't sure I could install it easily, but I had no problem. I know nothing about electricity. If I can do it, you certainly can. I like that the nightlight is automatic. When it gets dark enough in the room, it comes on. You don't have to think about it.
I was thinking that this might make a good baby shower gift. After having a little one, you get up many times throughout the night. You are either changing diapers, breastfeeding, or getting bottles ready. What better time to have a nightlight?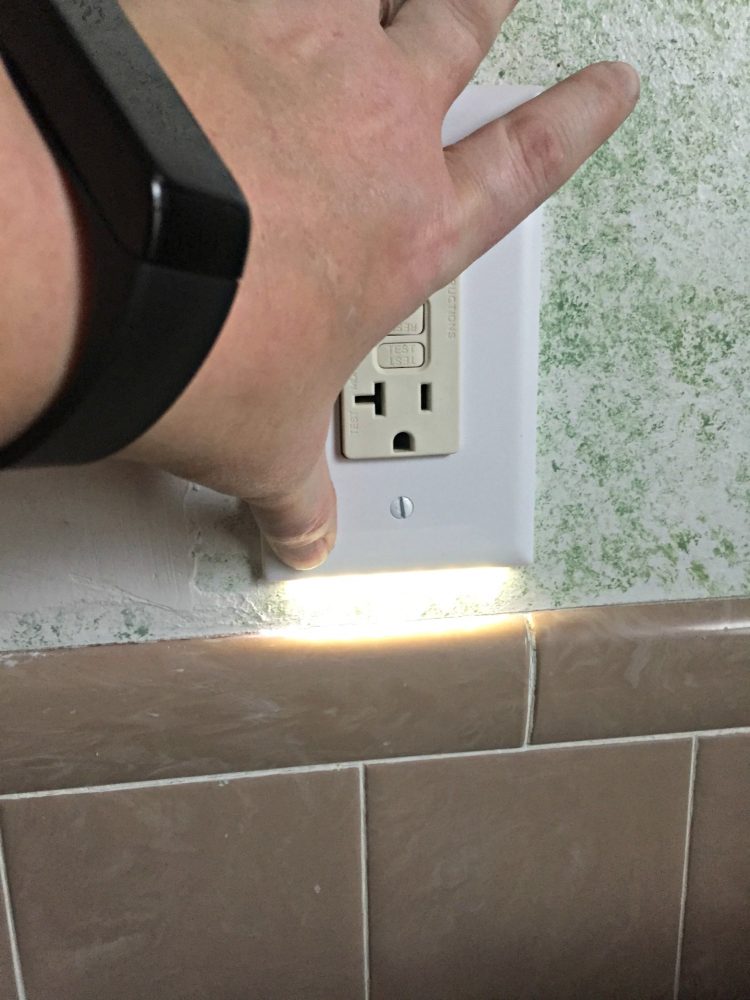 My granddaughter is 5 years old and she gets up at night quite often. I will be giving my daughter one of these for her house. I actually had to test it out at her place because I don't have GFCI outlets. That is the only downside to this. I would be afraid to use this with old electrical outlets. My ex-husband is an electrician and he checked the guidelight out. He said the only thing he could see that may be a drawback is the prongs that fit into your electrical box. He wondered how long they will last. I definitely don't have the answer to that, but I would hope a long time. I'm sure it is safe and has been tested.
If you are interested in getting your own SnapPower Guidelight 2 Plus, click on the link below!
Connect with SnapPower Guidelight 2 Plus/ Facebook/ Twitter/ Pinterest/ Instagram/