Are you looking for a special treat this holiday season?
Perhaps you want something that you can enjoy on New Year's Eve?
Celebrating New Year's Eve at home can be a fantastic way to get extra quality time in with your family and avoid the crowds at restaurants.
Today I'm going to show you how to make a vanilla chai tea and sugar cookies for your New Year's Eve night in using Stevita!
Tips for New Year's Eve at Home
If you're thinking about celebrating New Year's Eve at home this year, then I have some tips to make this the most magical at-home event ever!
Feel free to use some of my tips below and then grab my recipes so you can whip up a delicious chilled beverage and sugar cookies to serve your guests.
Spoiler alert! My sugar cookies don't use sugar. I used Stevita so you can remove the guilt and enjoy these flavorful treats.
Serve a Tasty Meal
Make a menu for your New Year's Eve party at home.
Feature an appetizer, a main course meal, and of course, dessert!
This is a fun way to make everyone feel as if they're out at a special New Year's Eve event, except you're at home, safe and comfortable.
Share a Year in Review
Have a seat with your family and share your fondest memories of the year before.
It's pretty fun to learn what new skills and experiences your family enjoyed during the prior year.
You can use this time to share new goals for the upcoming year too.
It's an excellent way to remember the best family moments and place focus on positive thoughts for the upcoming New Year.
Watch the Ball Drop with a Treat
Don't forget to watch the ball drop! If you don't have cable television, you'll find that many programs will stream the ball drop live on YouTube.
Tune in to see the ball drop before midnight arrives while you enjoy a special glass of vanilla chai tea and sugar cookies made with Stevita.
You can cheer to the New Year with your ice-cold glass of vanilla chai tea and embrace the new beginnings with your loved ones.
Cooking with Stevita for New Year's Eve Treats
Stevita doesn't like to be compared to refined sugar.
Comparing the two is much like making a comparison between maple syrup and corn syrup if you get what I'm saying.
Stevita is a way to add the natural taste of stevia to most of your favorite beverages or treats.
As you can see below I used Stevita Organic Spoonable in my sugar cookies, rather than the regularly called for refined sugar.
While you'd think this would make your sugar cookies taste different, it's not much different.
The sugar cookies come out soft and chewy, the perfect at-home New Year's Eve treat.
Stevita offers a variety of all-natural, no-calorie, gluten-free sweeteners that will change the way you sweeten things.
I hope that you'll take a moment to try my vanilla chai tea (iced) recipe and sugar cookies as a way to ring in the New Year with your family and friends at home.
Vanilla Chai Tea (Iced) Ingredients
1 Cup Boiling Water
1tbl Stevita
1 Chia Tea Bag
1/4 vanilla extract
1 cup ice
2tbl half and half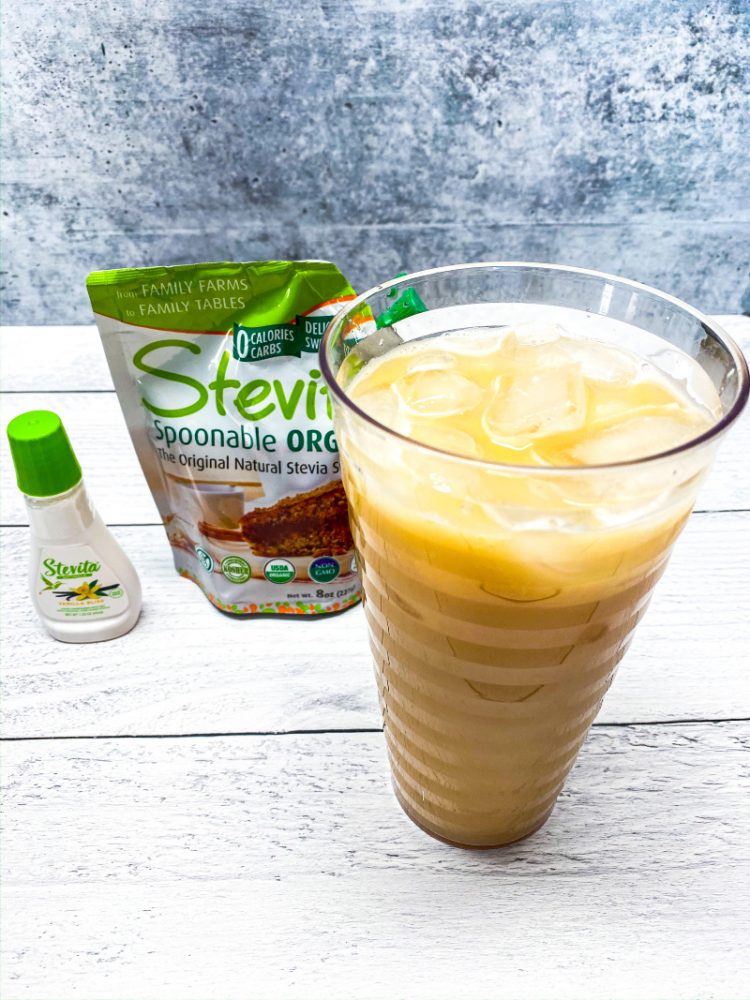 Directions
In a glass, place a tea bag inside and pour the hot water. Let steep, for about 5 minutes and then remove the teabag.
add in the Stevita and vanilla. Stir to mix.
Fill glass with ice to top
Stir in half and half and enjoy
Sugar Cookie Ingredients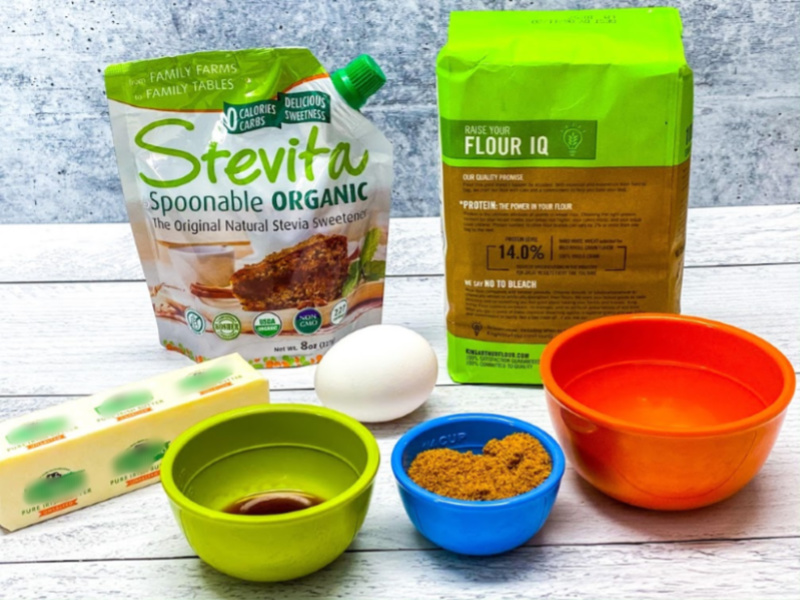 2 3/4 cups Sprouted Wheat Flour – Or flour of your choice converted
1/2 tsp salt
1 tsp baking soda
1/s tsp baking powder
1 egg
2 tsp vanilla extract
1 cup unsalted butter (room temperature)
6 Tbsp of Stevita Organic Spoonable or Supreme with Xylitol
plus an additional 3 tsp of Stevita Organic Spoonable or Supreme with Xylitol for rolling
2 Tbsp brown sugar 0r coconut sugar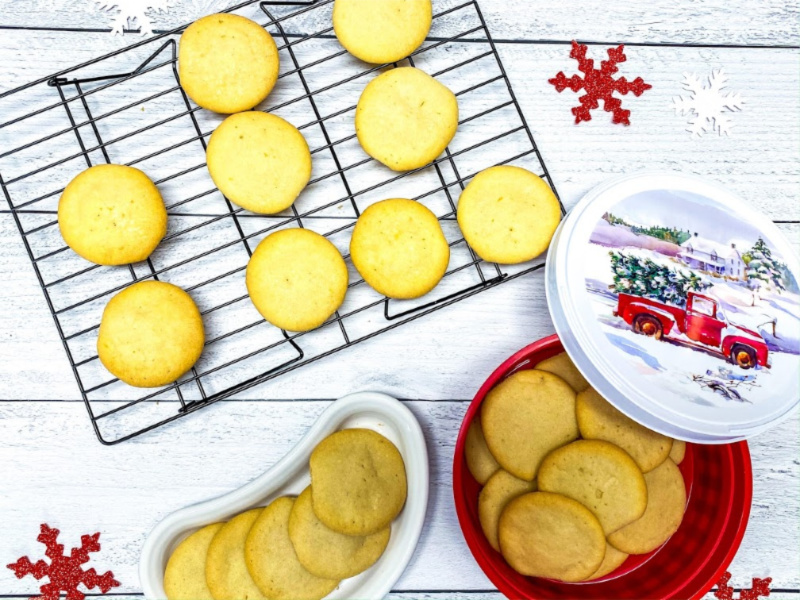 Directions
Preheat oven to 350°F (180°C). Line baking sheets with parchment paper. Set aside.
Combine the flour, baking soda, baking powder and salt in a medium-sized bowl and set aside.
Cream the butter and sugars together in a large mixer bowl on medium speed until light in color and fluffy. You should be able to see the change in color happen and know it's ready.
Add the egg and mix until well combined.
Add the vanilla extract and mix until well combined.
Add the dry ingredients and mix until the dough is well combined. It will be thick and shouldn't be sticky. Do not over mix. Once it's well combined, use a rubber spatula to help it come together to form a more cohesive ball.
Create 1 1/2 tablespoon-sized balls of cookie dough. Gently roll into a ball, then roll each ball in the additional sugar to coat. Set the balls on the baking sheet.
Bake cookies for 7-8 minutes. The cookies will spread and the centers will look soft but should look done. Remove just before the edges begin to turn golden. Don't over bake. The cookies will be a little puffy when you take them out of the oven but will fall a bit as they cool.
Remove from the oven and allow to cool on baking sheets for 4-5 minutes before transferring to a wire rack to cool completely.