Where is Cupid's arrow flying today?
Straight to Valentine's day, of course!
We all know how it is equally exhilarating and fulfilling to connect deeply and experience love.
However, as human beings, we always search for love again, and once we've found it, a time calls for a celebration.
If you're set on finding love, you can meet new personalities daily, never knowing who will be your perfect match.
Which introduction manifests the partner who cherishes you for life?
The best part is anything can happen, and you explore the feelings you have for each person at your pace.
Dating combines anxiety and adventure.
There are no norms or guaranteed outcomes, and the thrill adds to it, making the moment you get the results you deserve unbelievable.
And if you're alone, then to find intimacy, affection, and companionship and laugh with your new best friend before Valentine's day, use the Law of Attraction.
Ask for what you want and see what the universe provides.
It takes courage to place the intent for a new partner, help that person find you, and once you do – celebrate your love like it's the best thing that happened ever because it is.
The celebration involves making gifts and thinking about the ideal opportunities to spend time together, especially if the occasion is so special.
During the search for inspiration, learn more about yourself, and build connections to your partner to make a holiday unforgettable.
It's fun to embark on this journey, but keep your ideas at bay sometimes until you are sure your mate reacts positively to them.
But if they are great matches offering powerful chemistry that spices up your life, go wild and explore sides to your personality you've never suspected to have.
This Valentine's day gift guide prepared by datingadvisor.ca specialists helps you coordinate the perfect date and follow up with a seasonal gift based on your romance stage.
Have fun with and enjoy this time of year with new Valentine ideas that surely melt your heart like a Hershey's chocolate kiss:
Pack a picnic and enjoy the night sky. This is not about food or drink. Find the perfect spot where you can be alone and ask and answer questions about each other for a deeper understanding. If the weather doesn't allow it, you can always make up a pillow fort and have a picnic at home.
Give each other a massage. This idea is less about what you say. Communicate through personal touch and trust each other in a tight space. Help your partner relax and not in the usual way.
Surprise Your Loved Ones with Affirmation Sticky Note Hearts. Some people have a love language that includes words of affirmation. They need to read how you feel. It should always be appropriate for the time of year and the connection between you. If you make the messages personal, not copied from Pinterest, even better.
Take a spa day together. Many services fit your budget, including a facial, a seaweed wrap that enhances your skin, or a pedicure. An ultimate rejuvenating relaxation will make the rest of your special day unforgettable.
Attend a cooking class. It takes research, but this class might be on sale for February (dedicated to lovers). Or you can always order one online and take it together no matter if you are in the same room or countries apart.
Take a hot air balloon ride. In some climates, this idea won't fit the local weather. If you are in the desert, it's a great way to spend time alone and assuage your senses. There might be someone escorting you, but the lovey-gooey stuff that new lovers enjoy is part of his or her job description.
Try a wine and painting class. Most cities have multiple vendors. Find a themed event within your budget and check your partner's schedule for the best time. Focus on painting first and on wine second – that'll ensure you won't have any surprises, and everything goes as planned.
Go camping indoors. It sounds silly on the surface, but it is a way to adventure at home without exposing yourself to germs in a time of social distancing. Camping lasts longer than the traditional movie date, and you can always switch to one if you want something different.
Visit a botanical garden. Many gardens are decorated for Valentine's day, so go at night when the lights and cute pink hearts are on full display. Research where to get eats or drinks nearby.
Craft something together. Please do your homework! Surf YouTube or Pinterest for ideas, such as preparing a dessert (like baking gingerbread hearts or sugar cookies) or making soy candles. You can always prepare something as a gift and offer a mate to learn how you crafted it.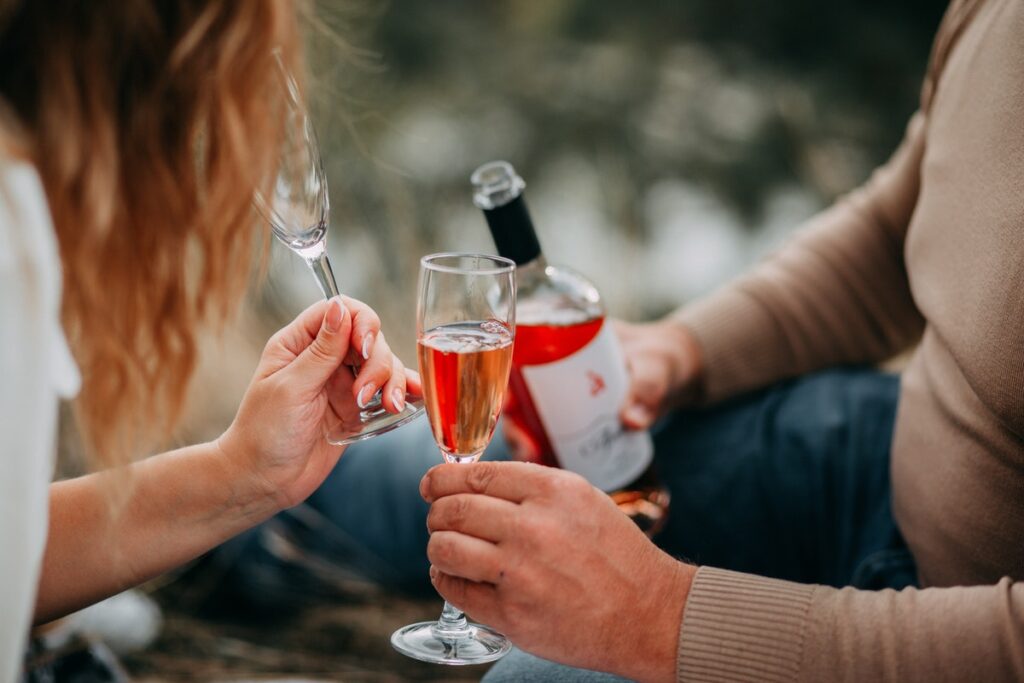 Creativity matters when brainstorming Valentine's dates.
If you've been dating for over a year, it's also hard to outdo what you did the first time you celebrated together.
It's not an instant idea, but your investment will help your romantic partner feel your love, consideration, affection, and friendship.
These feelings certainly help relationships endure over time!