These stylish choppy bob haircuts are your correct answer to a hot fresh style! Have you been thinking about changing your hairstyle to something short?
Maybe you have been rocking shoulder-length haircuts all your life, but want to move away from long or medium tresses.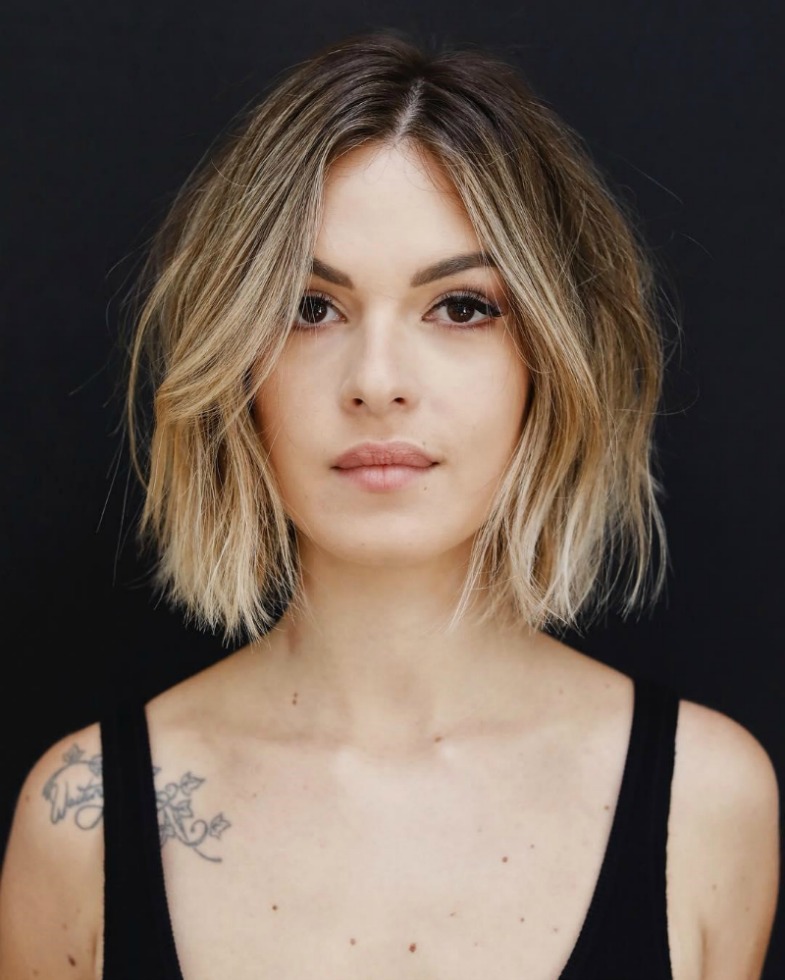 This is the end of your worries, all you need is Hairstylist in San Bernardino. In this blog, you will find inspiration from some of the best and stunning choppy bob haircuts.
They are tried and proven short haircuts that you will find very useful for your next hairstyling. Take a look.
Sweet Chocolate Brown Choppy Bob
The brunette short bobs are the talk in town nowadays, and this beautiful one is worth trying.
It is a fantastic fresh cut if you want to feel light and cheerful all summer. Ideal for ladies with heart-shaped faces.
Fabulous Mid-Length Choppy Bob Haircut
This is the most preferred bob haircut by most women. The choppy bob is effortless to maintain and create too.
The messy layers make it a gorgeous hairstyle to frame the face and add texture to your hair.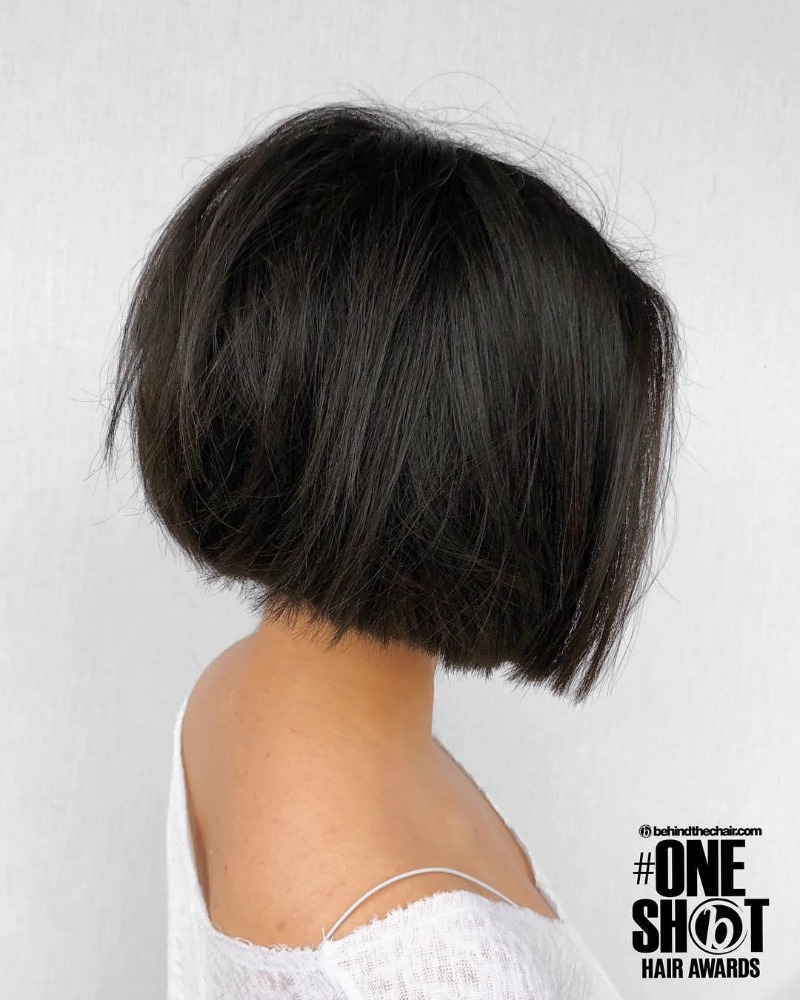 Splendid Short Choppy Bob
This curly trimmed bob is a beauty that gives us an encouragement to go for a shorter hair.
It is a simple cut to style, and all you need to add dimension is some simple blonde highlights. It is ideal for ladies with heart-shaped face types.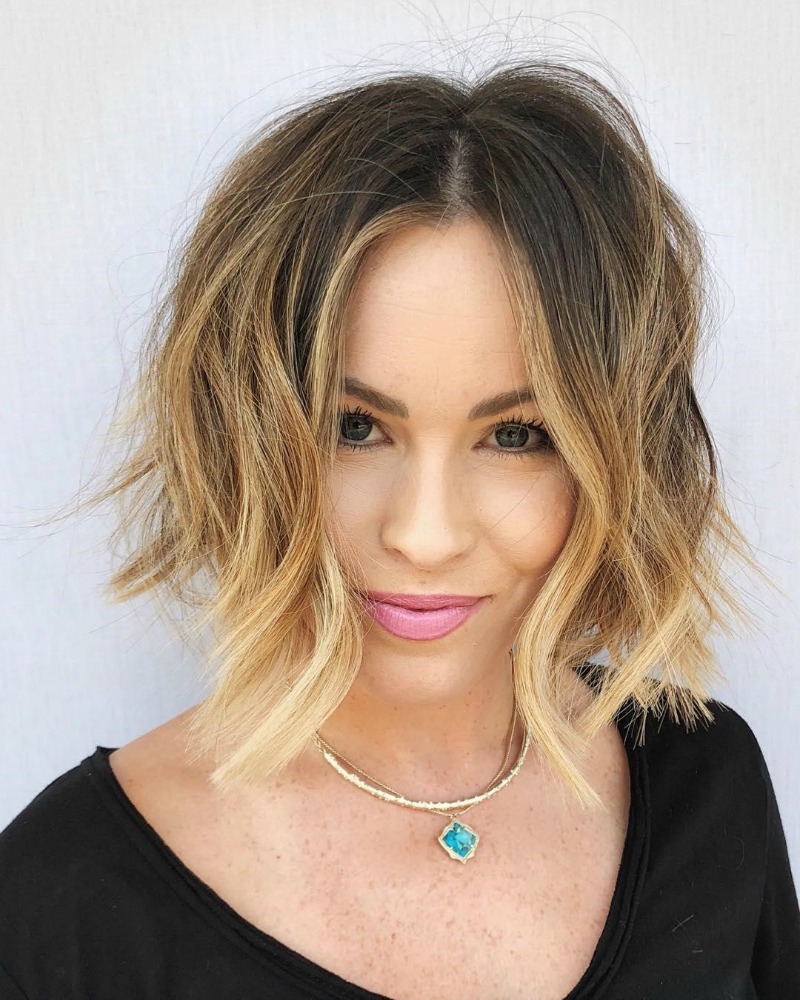 Great Choppy Bob for Thin and Fine Hair
One of the hidden secrets of keeping your thin and fine hair looking beautiful and fuller is opting for this short waves and highlights.
Besides, you can incorporate the styling with stunning side-swept bangs for a gorgeous complete textured look.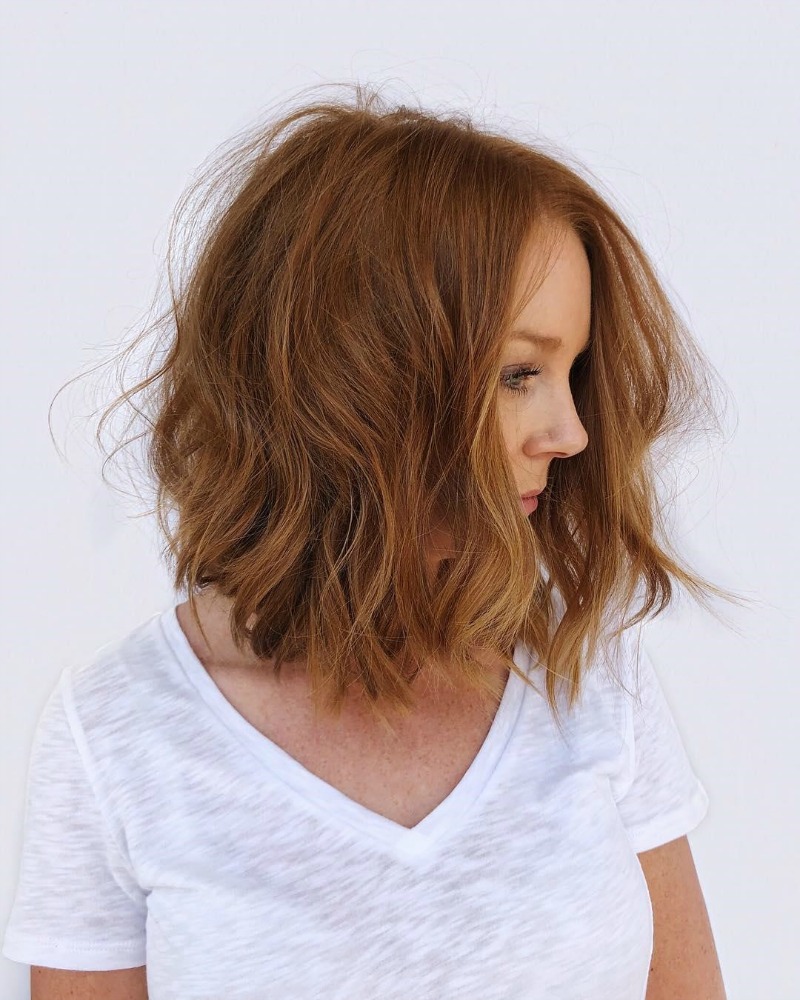 Choppy Inverted Bob
A chopped shorter back with a sharp angle really takes your look to the next level by reducing the hair bulk.
This is not a boring haircut thanks to its forest green hue, with shorter curtain bangs that ridiculously frame the face and brighten it.
Straight Cut Bob
Do you want some transformation in your hair and chop off some tresses for summer days?
This chopped straight medium lob would be an excellent changeover for a fresh and rage this year.
Wavy Choppy Bob.
Among all the wavy choppy bob haircuts, this one will really impress you.
The waves, texture, and fringe dramatically match this short silver haircut. It works to reveal how youthful you could look with grey when styled correctly.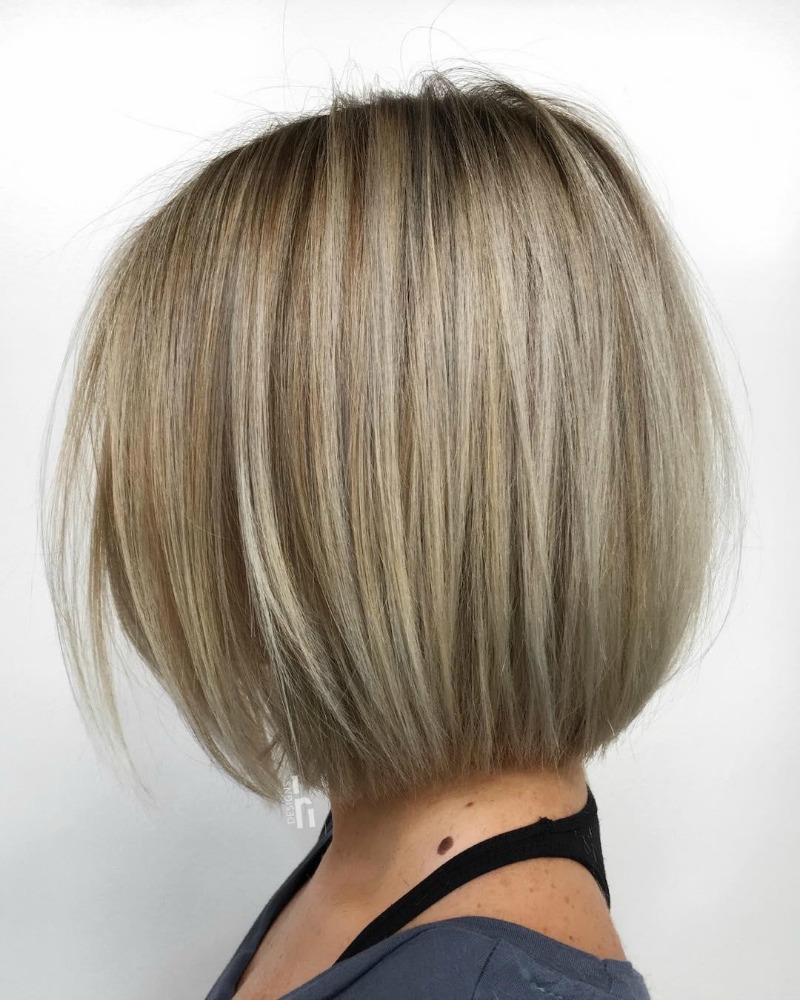 Shaggy Short Bob
Who doesn't like a beautiful haircut that requires a little to almost no maintenance at all?
This is a choppy bob with a soft cut that gives you choppy bangs and a simple natural hue. Ideal for all face types.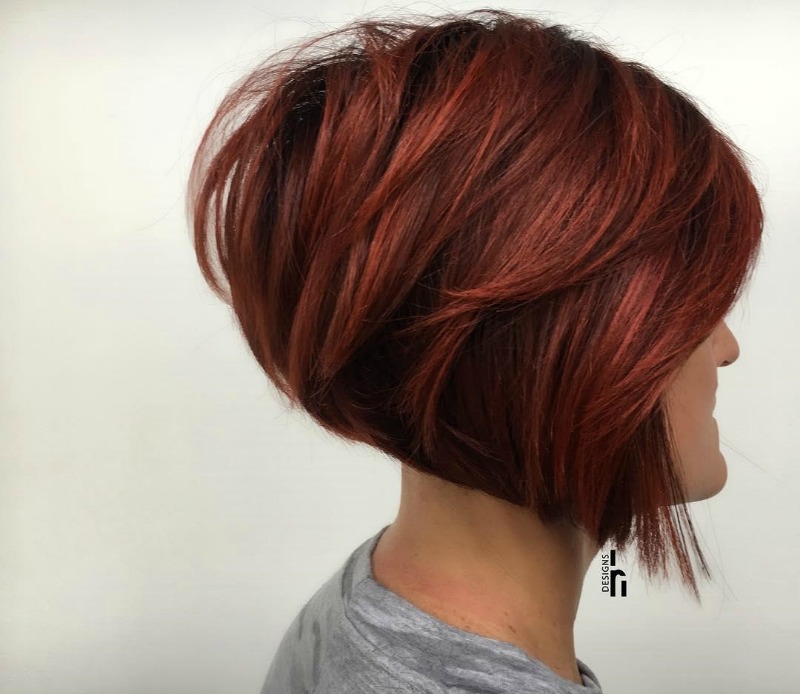 Short Wavy Bob
A uniformly shaped cut as this would be fantastically perfect on heart-shaped and asymmetrical faces because it can easily reveal some imperfections on the face.
The bold red colors make it an even super challenging yet ridiculously glam haircut that is ideal for vibrant and brave characters.
Choppy Bob for Thin Hair
Choppy layers for fine and thin hair give it a fuller property, as one-length styles can weigh down the hair and give it a flatter and dragging look.
Bangs, mostly when textured, also is a great way to provide you with a fuller bodied look.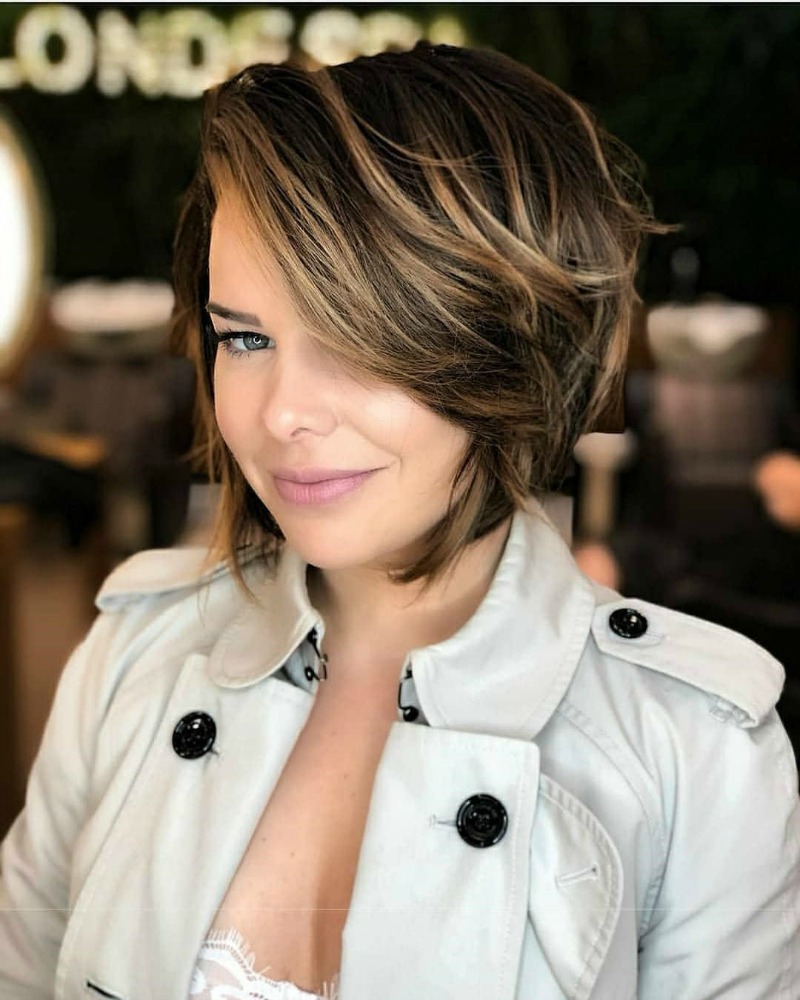 Cute Long Choppy Bob
This is a piece and textured shaggy look. It is styled using a flat iron to come up with a beachy natural looking curl.
Then the rose gold color is incorporated to add some interest.
Tousled Bob for Straight Hair
This bob is jawline one with mass layering for more texture and clear line with disconnections. It is a from bed to work haircut.
The ends are lightened and colored in purple for a youthful vibe. We like the hassle-free look the hairstyle gives to you.
It works perfectly on any face type.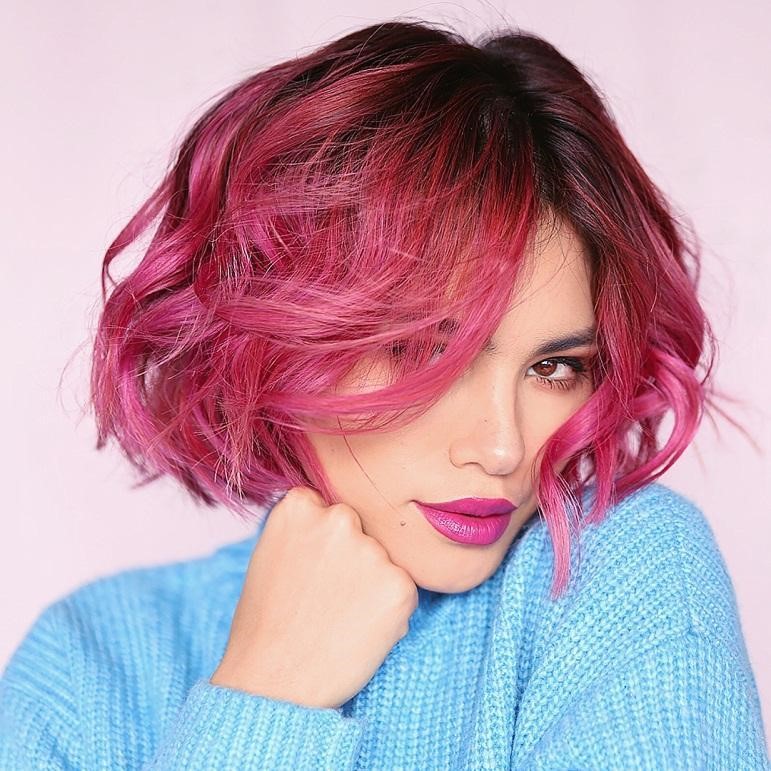 Lovely Cropped Bob
This is a super jaw-length bob with a shorter fringe. The fringe is what gives this hair many thump-ups.
It is short and rounded out on all the sides to open the face. It is a great look for all women with round or oval shaped faces.
It can be worn straight or curly and will gorgeous on fine to medium hair.
Classic Shoulder-Length Choppy Bob
These choppy bob haircuts are sleek shag with cool blonde balayage, shadow base, and bay lights.
The shadow roots are a great way to get a high impact blonde with less maintenance.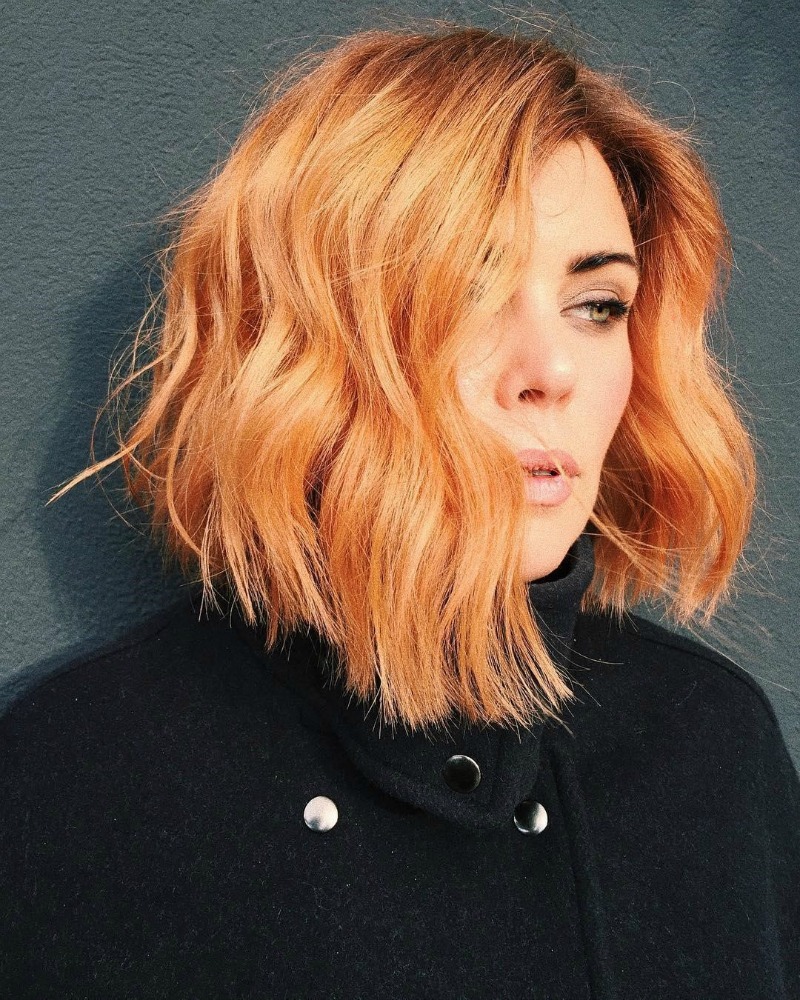 Choppy Layered Bob
This haircut is livened up by using a soft wave style. It is cut in a modern-day bob style.
The outcome you get is cut that you can run your fingers through it without the worries of getting it messy.
The best thing about it is that you don't need to be perfect. It is a romantic tousled look that can make any woman look great.
Magnificent Short Choppy Bob Haircut
In definition, this is an undercut chopped baby bob with highlighted bangs.
We love how the angle highlights the jawline and the texture blend with the highlights.
This haircut can be hand dried, smoothened or air-dried to perfection. Enjoy it and don't hesitate to reveal some neck.
Modern Medium Choppy Bob
This is a one-length textured bob. If you have a baby, you will find this haircut best suitable since you don't have much time to spend on hair maintenance.
Besides long hair can be a bother when your baby starts grabbing and pulling it.
It is a great style for women with fine to medium hair since it gives them a thicker and fuller look.
Choppy Short Bob Haircuts
This is a textured and layered bob with a bold, edgy fringe.
The fringe transforms this simple bob into something ridiculously cute and unique