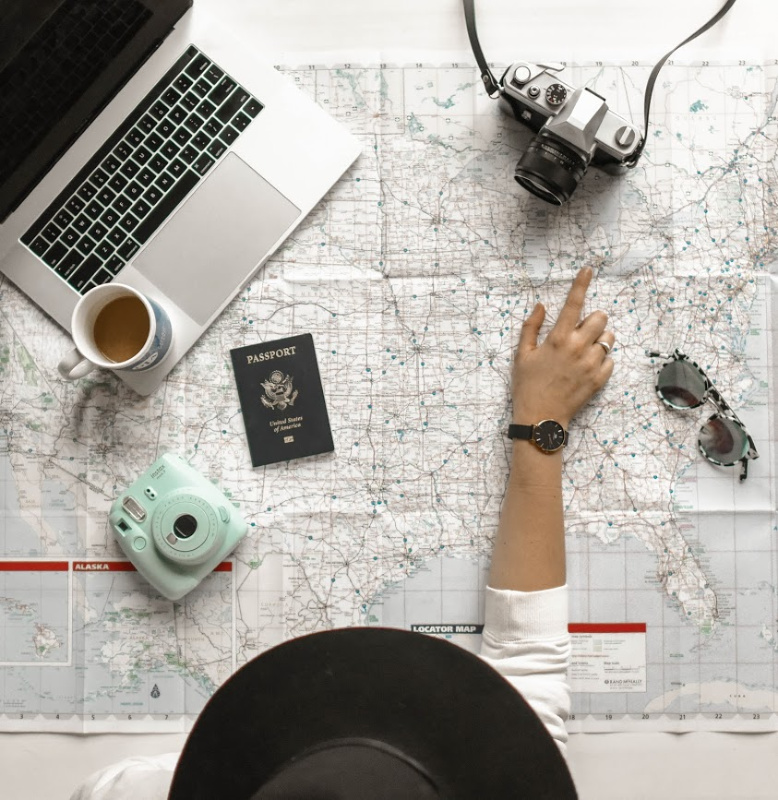 Do you have some massive dreams and wish to travel the world? Maybe you want to see the world in one big long-term trip or are happy with seeing as much as you can over shorter trips until you can successfully say you have travelled the world. No matter which way you decide to do it, planning an around-the-world trip can be an exciting yet overwhelming experience. We've put together some ideas that you might find helpful to eventually meet your end goal.
#1. Try a Cruise:
Needless to say, a cruise ship is probably one of the easiest ways to travel the world and see as much of it as you can. You can find around the world cruise ships that will take you to all the destinations that you want to see, and help you avoid the stress of things like planning your itinerary, figuring out how to get from destination to destination, and finding places to change your currency – you can follow the schedule and everything you need will be on board. However, bear in mind that you will only get a limited amount of time in each port, and you'll be restricted to the cruise timetable.
#2. Rail Travel:
Certain countries are connected by rail, so it's worth looking into this to see if you can use it to your advantage when it comes to planning a round-the-world trip. For example, if you are exploring Europe, then you can use an Interrail pass to get from destination to destination by train, saving a significant amount of money in the process. The Global Pass gives you access to over forty thousand destinations in thirty-one different countries both inside and outside of Europe, making it the perfect option for a round-the-world traveller who wants to do things at their own pace.
#3. Working Abroad:
Unless you have managed to save up enough money to fund your entire round-the-world trip, you might want to consider getting some work whilst you are travelling to help you be more comfortable and enjoy yourself even more. Working abroad is a great way to travel the world, as it means you can set off sooner and there are plenty of jobs that you can do for a few months at a time. Workaway is an excellent app to download; you can swap your services for free accommodation at hotels and hostels, live with families and offer babysitting, tutoring or cleaning, or teach English as a second language. It's worth looking into getting your TEFL certificate before you go, as this can open up several opportunities worldwide.
#4. Getting Prepared:
Once you've decided how you're going to go about your round-the-world trip, it's time to make sure that you're fully prepared. Travel insurance is a must on your list; make sure that it covers you in all the countries you plan to visit and for all the activities you plan on doing. If you're planning on working in any countries, make sure that you have the appropriate visa if necessary.
However, you do it, traveling the world is an experience you'll never forget!