London is a fascinating city full of entertaining options suitable for both big and small. Chances are that your kids are dreaming of visiting this place already. However, many parents are a little scared to visit such a big city with young children.
They wrongfully think there will be no appropriate things to do and that there is a lack of suitable playgrounds nearby. But in fact, London is an ideal city for children, only if you know what to look for.
In the following lines, we will tell you how to prepare for a carefree journey and a little bit about all those places that your kids will just love to see.
Important Precautions and Brexit
Brexit has turned everything upside down, and many people wonder how this changes the entry of foreigners in London. The EU citizens can enter London only by presenting their identity card or a passport issued by their country of origin. While it would be enough with any of them, we recommend you take both documents with you for added security.
If you are traveling with minor children, you will need to take a parental authorization with you (unless you are their father-mother-legal guardian) and the current ID. This authorization must be done in person at the National Office or in front of a notary. It must also be translated and stamped by the British consulate in your country.
Once in London, you will have to take out the European Health Insurance Card. It's a card that allows you to request free care in hospitals and health centers and, if necessary, receive treatments and specialized medical care. You should know that not all healthcare is free in London; however, with this card, you can save a lot of money.
But as the cover for EHIC only applies to (not private) state-run hospitals and clinics. Make sure it's the state-run clinic that you're going to use, and if you ask your tour rep for advice about which doctor or dentist to use. Make sure they know that you're going to get any treatment with your EHIC.
Beaconsfield dental practice is one of the famous Beaconsfield private clinics that knows very well how a minor problem with a tooth can make the trip to this city a nightmare for both children and parents. They advise all parents to double-check all the potential problems that can occur. Since most of the dental procedures are not covered by EHIC and prices can be eyepopping for some foreigners.
These requirements remain immovable for now, despite Bréxit. Nevertheless, since the situation is not so clear we recommend that you call the British Embassy before traveling to receive advice on paperwork and possible changes that may have lately happened.
Packing Your Whole Family Before the Trip Can Be Exhausting but There Is a Help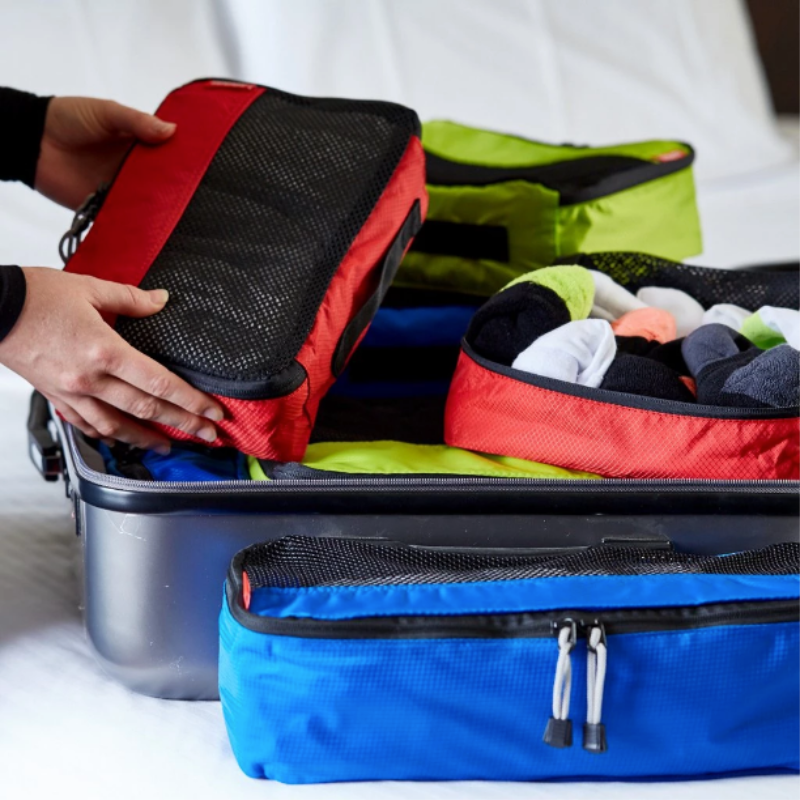 One more thing that might help you before you all head off to the airport. As you probably already know, with any trip that involves our kids, there is always the dreaded aspect of packaging. The real question here is how to place and organize all your items in a suitcase or carry-on luggage?
Enter the fantastic invention of packing cubes by Zoomlite. These packing compartments were created with the focus on organized travelers that like their luggage perfectly sorted. Before or during a flight, packing and repackaging of all your things at the last moment becomes so simple that you will never travel anywhere without these cubes in the future.
Check out some of these packaging cubes and what makes them top-notch so you can find the one set that's right for your family.
There's also the opportunity to look into luggage storage in Paddington Station as well.
Alright now enough with the worries, let's see what places will make this trip unforgettable for your children.
Natural History Museum
Entering the gates of the Natural History Museum is like entering a fairy tale world. The colossal whale skeleton hanging from the roof of the Great Hall, Hintze Hall, is a powerful experience for a soon-to-be five-year-old to say at least.
Andy's floor clock is attractive for anyone who enjoys watching "Andy's dinosaur adventure" on TV. The dinosaur exhibition is the most popular in the museum. Here you can follow the life and evolution of the dinosaurs and shudder in delightful tension as a mechanical T-rex roars and moves.
From October to the end of January, there is an ice skating rink with amusement parks and food stalls outside the museum. Oh, and did you know that the Museum of Natural History in London is often a movie set for famous blockbusters?
Location: South Kensington. The nearest subway station is South Kensington.
London Transport Museum
If you have kids who love buses and trains, this is the museum for you. The museum runs over two floors and is packed with trains and buses from different eras. You can even enter some of the vehicles with your kids, it will be exciting for them to try to drive an old subway car or turn the steering wheel to a double-decker.
The exhibition shows everything from horse-drawn coaches to the future city buses. You can take part in a quiz that goes like an orientation race through the exhibition. With each question, you can stamp the response voucher, which looks like a train ticket.
Location: Covent Garden. Nearby underground stations are Covent Garden, Leicester Square, Holborn, Embankment and Charing Cross.
In Search of Paddington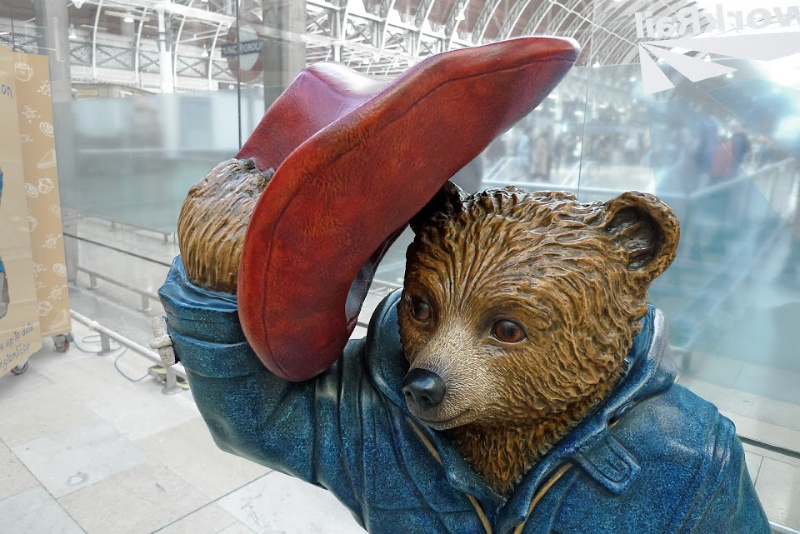 Many children love the adorable teddy bear Paddington. The books and movies are a great success, and traces of Paddington can be found all over London. It's easy and so much fun for kids to make your own exploration in Paddington's footsteps.
Start at Paddington Station, where the little bear was found by the Brown family after traveling all the way from Peru. There you will find a statue of the famous bear which every kid wants to have a picture with.
Browns House is located in the exclusive residential area of ​​Chalcot Crescent in Primrose Hill. You can take a taxi there and look at the house if you want the full experience.
In the film, Mary brings Paddington to the Gruber Antique Store. They want the owner to check if he finds any traces of explorer Montgomery Clyde in Paddington's red hat. Both in the movie and in reality, the store is on Portobello Road in Notting Hill.
Also, In 52 Downshire Hill, Hampstead, you will find Millicent Clyde's home. The villain, played by Nicole Kidman, tried to kidnap Paddington there. She wanted to make Paddington a museum item. But the Brown family saved Paddington from Millicent Clyde at the Natural History Museum – which is worth a visit in itself.
Eat Delicious Burgers
The famous Byron Hamburgers is a perfect place for kids of all ages. The little ones get crayons and fun sheets to draw on while waiting for their food. The menu is tailored to suit all tastes, and it's easy to choose or add things you like or dislike.
The atmosphere is absolutely family-friendly, although its a bit noisy when there are a lot of people in the room. Choose a booth for a real diner feel. Start with some nachos while the chef roasts the burgers.
Location: Byron Burger is a chain found throughout London. You can find one of them at 33-35 Wellington Street in beautiful Covent Garden.
Take a Famous Bus Ride Through Town
For the smallest, a trip through the city with a double-decker can be exciting enough. Sitting in front of the bus and watching everything happening in the city through the windows is a real spectacle.
Of course, there are also typical tourist buses that take you from one attraction to another, but if it's your first visit with children in London, it's a perfect way to discover the city.
There are hop-on-hop-off buses where you can borrow headphones that guide you in many foreign languages. If you select 'Original Tour London,' the ticket will be valid for 72 hours.
Tower of London
It may sound like a real tourist trap, but the fact is that most children are fascinated by the history of the tower. Especially the "bloody tower" where you hear the story of how the prisoners were punished in the past. Here you can also see the British crown jewels.
The World Heritage Tower was built by William the Conqueror in 1086, and its history fascinates both big and small visitors to the capital.
Princess Diana Memorial Playground
This massive playground is divided into different sections. Everyone under 12 is welcome to play. It's a place that can be described as a paradise for playful children.
In the middle of the area is a large wooden pirate ship that the children can climb and hide inside. There are also suspension bridges, slides, and swings. Also, a lot of sand and ponds to play in, so you may want to bring some clothes if they need to change.
A big plus is that the entire area is fenced in with guards at the entrance. No children can enter or leave the area without being with an adult.
All climbing racks and machines turn the children's imagination into a fairytale. Here are cute toy crocodiles in stone and small teepee tents. Spending half or full day here is perfectly fine.
If any of you get hungry, and boy, oh boy, they surely will. There is a dining area adjacent to the playground, with dining spaces both on the outside and inside. There you can buy candy, coffee, baked potatoes, sandwiches, and pizza.
The toilets at the playground are free. There can be long queues on sunny days, so be prepared to wait a while before getting in.
This playground was built in the year 2000 in memory of Princess Diana and is inspired by the story of Peter Pan.
Location: Kensington Gardens. The nearest subway station is High Street Kensington or Notting Hill Gate.
Don't miss either:
Madame Tussauds: The World's Most Famous Wax Figure Museum. Walk around among celebrities and royalty and be amazed or entertained by similarities and differences.
Harry Potter in Warner Brothers Studio: Take a bus from downtown London and spend a day at Warner Brothers Studio. There you can go behind the scenes at the recording locations for the Harry Potter films and see props and costumes.
KidZania London: This is a cool miniature town where you can test different professions through role-playing. Let your kid be a firefighter, a mailman, or an actor for a day, and all children between 4 and 14 years are welcome. All children receive a special bracelet that allows them to leave the area only with the adult they came with.
London Eye: Yes, today, the famous wheel is called the Coca-Cola London Eye. But the wheel that was originally built to celebrate the turn of the millennium. And which was to last for only a short period is now a permanent tourist attraction in London.
It is one of the world's most giant Ferris wheels, and the views are breathtaking. 135 meters above the ground, you can see House of Parliament with Big Ben and Westminster Abbey. A little further away, you will see the top of St Paul's Cathedral and Windsor Castle.
Science Museum: Seven floors of interactive and exciting exhibitions covering everything from space travel to the industrial revolution. Here you will find out how hot air balloons work, what astronauts do in space, and what it looks like under the sea surface.
London Zoo: Admire tigers, gorillas, lions, penguins, monkeys, and many more animals at the London Zoo. The zoo is located in the northern part of Regent's Park.
In Conclusion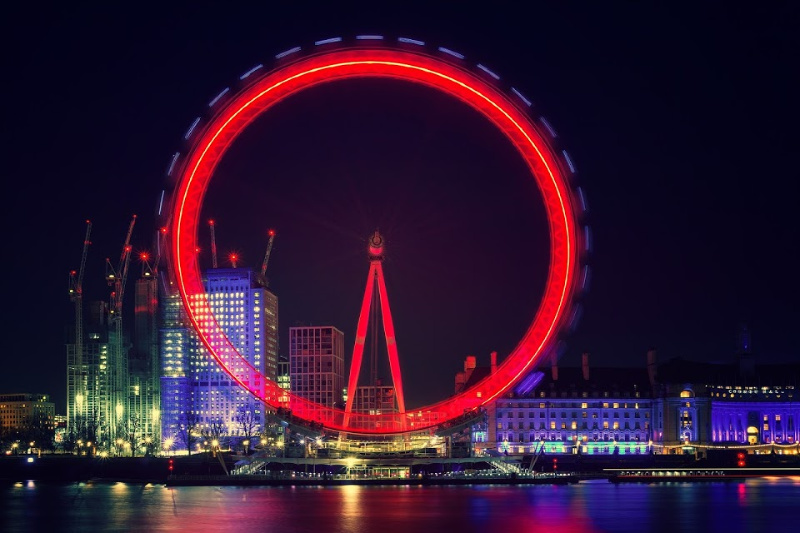 The homeland of Harry Potter, the adorable Padingnot bear or numerous lush parks with playgrounds that are out of this world. The only thing that we can conclude is that London is a place to be when it comes to finding the best city to travel with kids.
Everywhere you turn you will be greeted with some option that your children will just love to be a part of and we are of course not talking just about playgrounds. Numerous museums that will be fascinating for both you and your kids are located around every corner. And let us just say that not visiting some of them will be such a shame.
Take care of all the precautions that we mention at the start of the article and plan with your kids in advance all the places that you want to visit. Since the great city of London can be very confusing and not experiencing all of its wonders with your children is the last thing that you want.
We hope that this article has shown you some of the interesting sites of this majestic place and that your kids will long remember London as one of the greatest cities in the whole world.