I just discovered this traditional shaving soap. The men on your list are going to love the superior shave and how their skin feels afterwards.
Traditional Shaving Soap for a Superior Shave
Cooper & French is taking men back to their ancestral roots. Many men are seeking alternatives to foam and gel, and opting for something for more natural. Owners and artisans Richard and Stephanie Creger make small batch, hand crafted traditional shaving soap, that we know the men on your holiday list are going to love. (My hubby does, but more on that later.)
Natural and Luxurious
These Cooper & French Traditional Tallow Shaving Soaps are made from natural ingredients. The same things our forefathers used to get a good, clean shave. Say goodbye to canned foam or gel, and say hello to the amazing lather, scent and feel of these artisan shave soaps.
Save Money!
This is huge for many. If you're looking for ways to stretch your dollar, then look no further than Cooper & French. Their shave soaps last about six MONTHS with every day use! That's a long time for the price. You don't have to sacrifice quality to save money here.
Nine Scents to Choose From
You can choose from nine fantastic scents including the seasonal Santa's Workshop. Or you can get a Tallow Shaving Soap Sample Pack that includes three scents. My husband has Authentic Barber and Sandalwood & Amber. When he uses the Authentic one I can't stop sniffing his face. It smells AMAZING!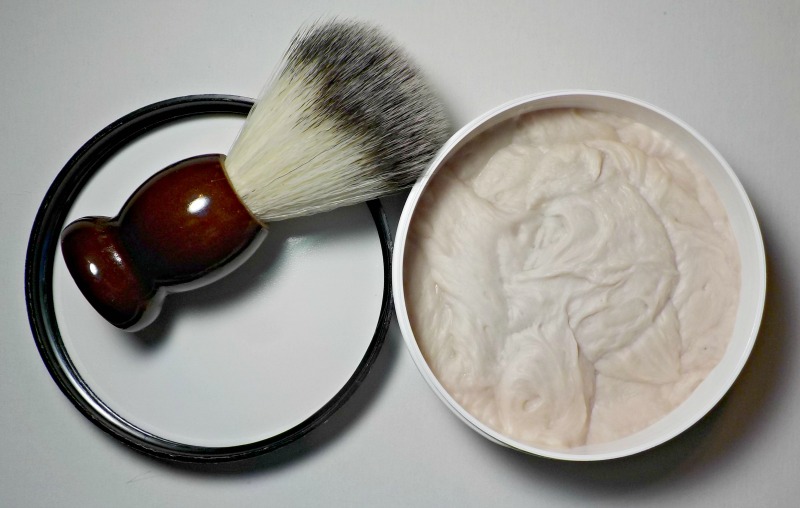 He Loves Cooper & French
My husband just recently started wet shaving. When he first tried Cooper & French, he instantly fell in love. He enjoys the lather, and the rich scents are just a bonus. My hubby reports that the shave is close and comfortable, and much more enjoyable than the "old way of shaving."
From Shaving to Bathing
Cooper & French makes more than just artisan shaving soap. They also create wonderful bar soaps. They're created by hand using the cold process and traditional ingredients from days of yore. They'd make awesome stocking stuffers for the men on your list!
To see all of their products and get some holiday shopping done, head to Cooper & French.