ToteSavvy Turns Any Handbag Into a Diaper Bag
Are you tired of carrying that huge, heavy diaper bag around? Well, ToteSavvy has the solution to that. They sell these cool inserts that hold a ton of baby products, and that simply slips into your handbag. Now your "look" doesn't have to include that clunky diaper bag. The organizer that I received is called the ToteSavvy Mini.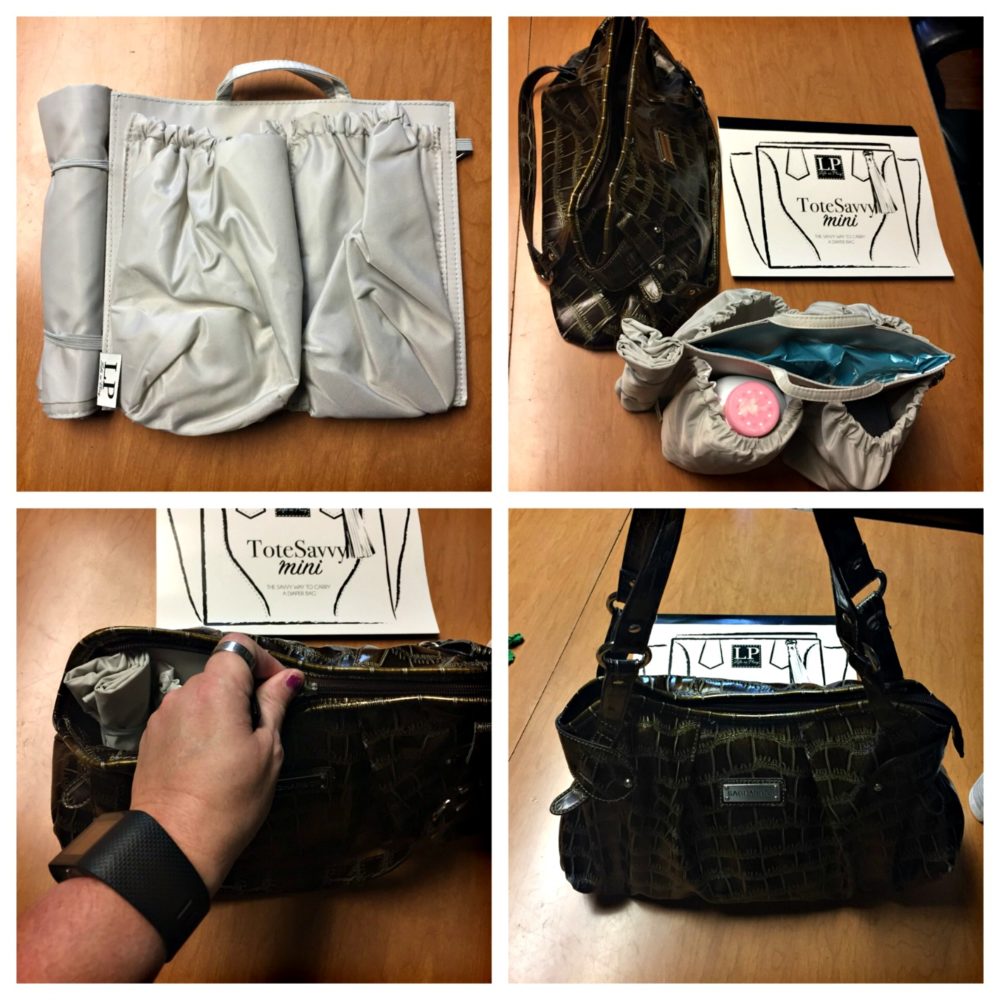 The mini has a total of 6 pockets, a washable changing mat, and a key clasp. It has plenty of room to replace a diaper bag, at least for short trips. Obviously, if you were going to be gone all day, you would need a bigger one (organizer). That is why I like their products, they have many different sizes and colors to please anyone. Even though the mini only has 6 pockets, it holds quite a lot. The mini organizer that I received will fit in most medium-sized purses or backpacks. Like ToteSavvy's website says, "Transform your favorite tote into an organized masterpiece". I can't think of anything better to say to explain what they do. Sometimes you just want to look more "put-together", this is what their organizers do for you.
The mini can hold your diapers, wipes, powder, butt paste, and whatever else you may need. I even had enough room to hold my lip balm! These organizers would be the perfect thing to take on a trip to the zoo! It certainly holds everything you would need. I was thinking if you don't want to bring a handbag, you could just put it in the bottom basket of a stroller.
Makes a Great Baby Shower Gift
Instead of buying the same old baby shower gift, ToteSavvy organizers would make any Mom happy! There are so many gifts that Mommies don't even end up using. I know from experience. My poor daughter received some crazy things, and so many of them we had to take back. However, a gift from ToteSavvy would certainly be used. No matter who you are, or what taste you have, you need something to hold baby items in.
I hope you enjoy ToteSavvy as much as I do!
Connect with ToteSavvy/ Facebook/ Twitter/ Instagram/