We all need sleep to stay fit and healthy, and we spend a good portion of your lives sleeping. So choosing the perfect mattress is paramount. If chosen correctly, this item could help you look forward to bedtime and help you maintain a healthy sleep schedule. The last thing you want is to spend your hard-earned money on a product that just isn't right for you. You may think that buying your first mattress is a relatively simple task. But it actually requires more thought and research that you might realise. So to make buying your first mattress a breeze, use these top tips.
Research different types
Mattresses come in many different styles and sizes, and you may feel a little overwhelmed with the choice available. Do plenty of research into each type of mattress to help you understand what you want. Also, think about the mattresses you have slept on before at your parents house or in hotels on holiday. This will give you a good indication of what type you find most comfortable and assist you in choosing the most appropriate one.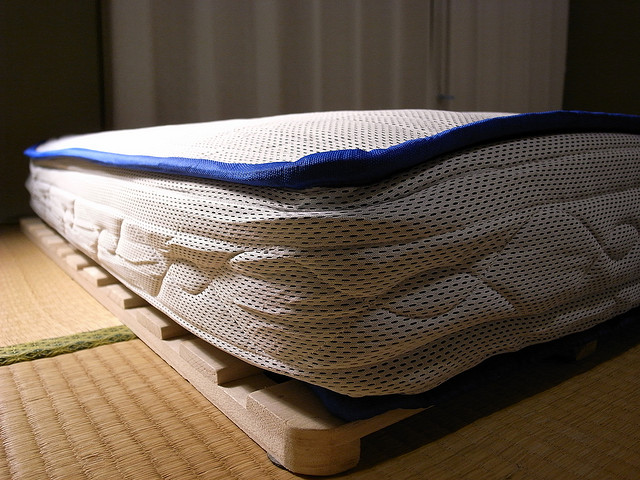 You'll discover than some mattresses will have similar qualities but vary drastically in price. These hybrid foam mattresses by John Ryan by Design are very similar to more traditional memory foam mattresses but are of a higher quality. Some of the best ways to determine quality and value for money is by looking at customer reviews and asking experts for guidance. Trying out the mattresses in a store is also helpful. It's recommended that you lie on a mattress for at least fifteen minutes to gauge whether it is suitable or not. So head to your local mattress store and get trying. Even if you don't buy a mattress there and then it will be useful to know what to avoid and what you like.
Think of your partner too
We all have different needs when it comes to personal comfort. So what you like might vary differently to your partners. If you buy a mattress that only suits your needs, you may be stopping them from having a good night's sleep. You may need to compromise and meet somewhere in the middle when choosing your first mattress. If your tastes vary drastically, you may need to look for mattresses with adjustable firmness capabilities. Also, think about whether you need to upgrade your bed to a larger size. This could give you both more space to stretch out and move around during the night.
Always check the returns policy
Even though you did plenty of research and tried it in store, it might not be the right mattress for you. Before you buy your first mattress, whether it's online or in store, always check the returns policy. The majority of suppliers will give you 30 days to return the item if it is not suitable, preferably in a resellable condition. It might be wise to leave the protective covering it gets delivered in on, just while you test it out.
These top tips will make the mattress buying process simple and help you find an ideal mattress for your bed. This mattress with assist you in creating the bedroom of your dreams and also improve your health.