Accessibility for the disabled is a hot topic across every industry, but none more so than holiday and tourism. Making holiday destinations accessible to the disabled has been an ongoing battle, but it's a battle that is starting to be won. How swiftly that is being done is a topic up for debate, but there's no denying that there are more destinations open to all now more than ever before. For those with limited mobility, going on holiday is now as simple as popping to the best mobility scooter showroom Suffolk has to offer and picking out your stylish scooter, booking and organizing the ideal break, and jetting off! Here, we're exploring the best family-friendly accessible holiday destinations for your 2018 break.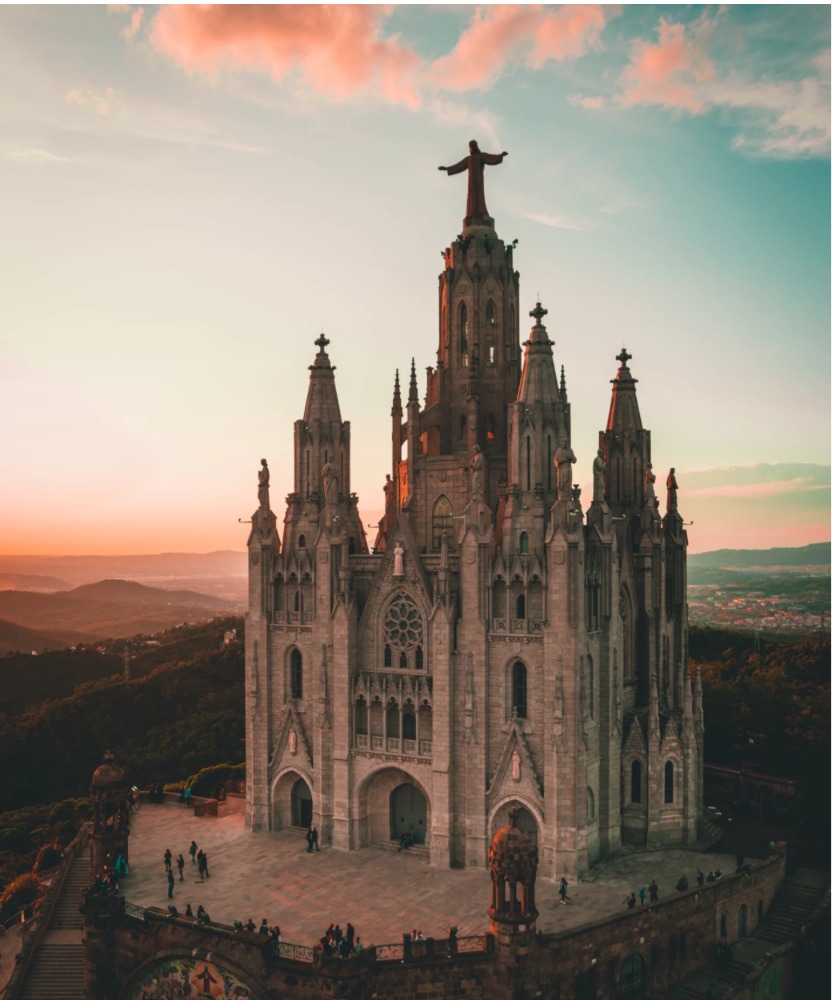 Barcelona
This hustling and bustling city in Spain is one of the country's biggest and best, and with its undeniable beauty to boot, it's no wonder that Barcelona is one of Europe's most popular cities – and it's accessible too. Yes, really. There is over five kilometers of adapted beaches for kids to enjoy, and the port, marina and waterfront were all redesigned to be accessible and disability-friendly for the Barcelona Paralympics back in 1992. The city has since worked to a whole new accessibility framework, making this hub of culture and beauty the perfect city destination for families, or solo travelers alike.
Butlins
What better destination for a family break than to Butlins? Whether you, your child, or another relative are in need of accessibility, all three of the Butlins locations in the UK are completely accessible and have Special Needs Co-ordinators available at all times. Each resort has a collection of adapted units for disabled visitors; however, these are limited so it's advisable to book in advance. All three of the Butlin's resorts have a Splash Waterworld for some fun in the water, a traditional fairground for a bit of classic fun, and a Skyline Pavilion that can keep children involved, entertained and having fun all day, and in the evening, they could even find themselves watching a show by a famous guest!
Derbyshire
For a holiday a little closer to home, a trip to Derbyshire could be ideal for short breaks with young children. With useful commodities such as Changing Places toilet facilities, fully accessible swimming pools, and plenty of hire options for all-terrain wheelchairs, there is plenty to make Derbyshire accessible to all. Kids could try their hand at horse riding, cycling – the Wheels for All centers make this possible for disabled children too – and a range of sporting activities, making Derby the perfect spot for an all-British holiday to treasure. There's even the Peak District National Park to visit, who host a number of adapted camping pods.
Legoland Windsor
Another holiday at home, and known as the UK's most accessible theme park, Legoland is the perfect choice for a stress-free and fun-filled break! 95% of the rides at Legoland are completely wheelchair accessible, and there is always trained staff on hand to help where it may be needed. The hotel at Legoland is completely accessible too, and you won't miss out on the fun, either. There are adapted theme rooms for kids! Treat your little one to a room where they can pretend to be a pirate or a princess for a few days, before heading out into the park where you won't wait in any queues. The lack of waiting times for disabled visitors is useful not only for those in wheelchairs but for those with learning disabilities too. Legoland truly has gone above and beyond when considering disabled users and not just those with limited mobility either.
Hopefully, this has given you a bit of an insight into some of the top accessible destinations for families. Holidays aren't just for the able-bodied, and the destinations we've listed above and so many more are proving that every single day. Where will you go this year?