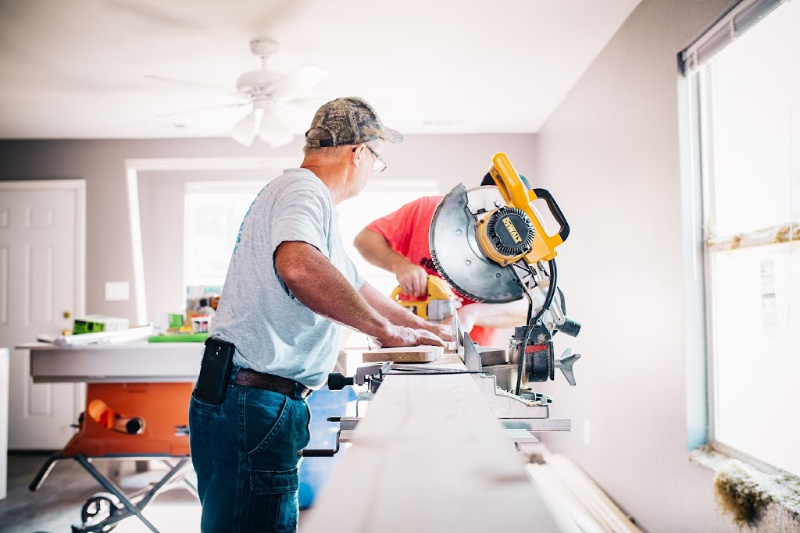 While it's possible to install or repair a toilet by yourself, you'll need the assistance of a professional plumber for more challenging projects such as adding a new bathroom, running new water lines, adding a new shower area, and such other plumbing remodels.
It's essential to hire a company that can provide effective residential plumbing services. For instance, if you look for plumber Dallas services, you will find many great options that offer high-quality services at affordable rates. Their skilled plumbers are knowledgeable and equipped with the latest tools needed to achieve optimal results
Here's how to get the best deal when hiring a plumber for a remodel project.
Step 1: Get Referrals
Talk to your neighbors and friends who have recently done new constructions or remodels and get some referrals on the plumbers they hired.
Remember that you're hiring a plumbing company for construction or remodeling and not for a repair. The quickie-plumber vans you see around town deal with emergency services.
What you should be looking for is someone who'll come well prepared on the scheduled date to do solid work, adhere to an upfront estimate, and offer you professional assistance in your bathroom or kitchen renovation.
Step 2: Check Their State Licensing
You need to check whether a potential plumber is fully licensed by checking with your state or local licensing listing. Also, check whether they have any resolved or pending complaints.
While some states don't list licensed plumbers, it'll help to check the reputation of a potential plumber from a contractor's reference site. However, the fact that a plumber has a license doesn't mean they're automatically the best.
Being licensed only means that they've satisfied the state requirements for being licensed. The best way to get a reputable and reliable plumber is through referrals.
Step 3: Create a Plumbing Plan
You need to have a good plan before contacting a potential plumber. The plan doesn't have to include the specific size and types of fittings and pipes. Your plumber will determine the sizes and types.
However, you should know your desired outcome of the project. Since most plumbers come to the work site ready to start working, if they do the planning, it will take more time discussing what you want and this means you'll pay more.
Moreover, a plumber who works with a plumbing company will have to be fully accountable for the time they spend on your project. While professional plumbers can offer good advice, don't expect that they'll draw plans free of charge.
Step 4: Prepare Questions to Ask Potential Plumbers When Making Calls
Prepare good questions to ask potential plumbers when calling them. Asking them some questions will assist you in making a better choice. Ask questions such as:
What are your hourly rates?
Do you charge the customer as they wait for onsite delivery of plumbing parts?
How much do you charge for doing non-plumbing work (such as tearing a wall)?
Are you bonded? Do you have liability insurance and workers' compensation?
Will the plumber obtain a plumbing permit on your behalf? (While this might be unlikely, it won't hurt to inquire)
Also, if your project isn't time sensitive, ask the plumber whether they can send one of their plumbers at their slow times.
Step 5: Contact the Manager
Call the potential plumbing company and ask to speak with the manager. Remain patient when doing so since most managers only get most calls from contractors rather than homeowners.
Speaking directly with their manager will assist you in gauging the professionalism of the company.
Step 6: Obtain a Permit
If your plumber isn't in a position to get a permit on your behalf, then you can obtain it from your local authorities.
Step 7: Purchase Your Own Plumbing Fixtures
It'll be great if you can buy your own plumbing fixtures, sinks, toilets, and such other fixtures. Ensure you have bought them all before the scheduled day of starting the project.
Step 8: Keep the Site Prepared
The last thing you'll want is keeping your plumber waiting and wasting their time to open up the walls, light dark basements, and clear crawlspaces.
Prepare the worksite in advance such that the plumber will start working as soon as they arrive. If you waste their time, you'll end up paying more.
Step 9: Stay at the Work Site as the Plumber Works
You should avoid staying far away from the work site. Even if you might be away for some time, stay within a calling distance just in case the plumber wants to ask you something. You'll get better results when you stay around.