This post was sponsored by Optimum Nutrition as part of an Influencer Activation and all opinions expressed in my post are my own.
Balancing Your Life on a busy schedule and trying to stay fit is not something easily done. While I don't always opt for the nutritious version of things, I do try to opt-in for better options. Today I'm going to tell you how you can try to stay in good shape while juggling a busy schedule and feature a few "better for you" options to add into your diet here and there.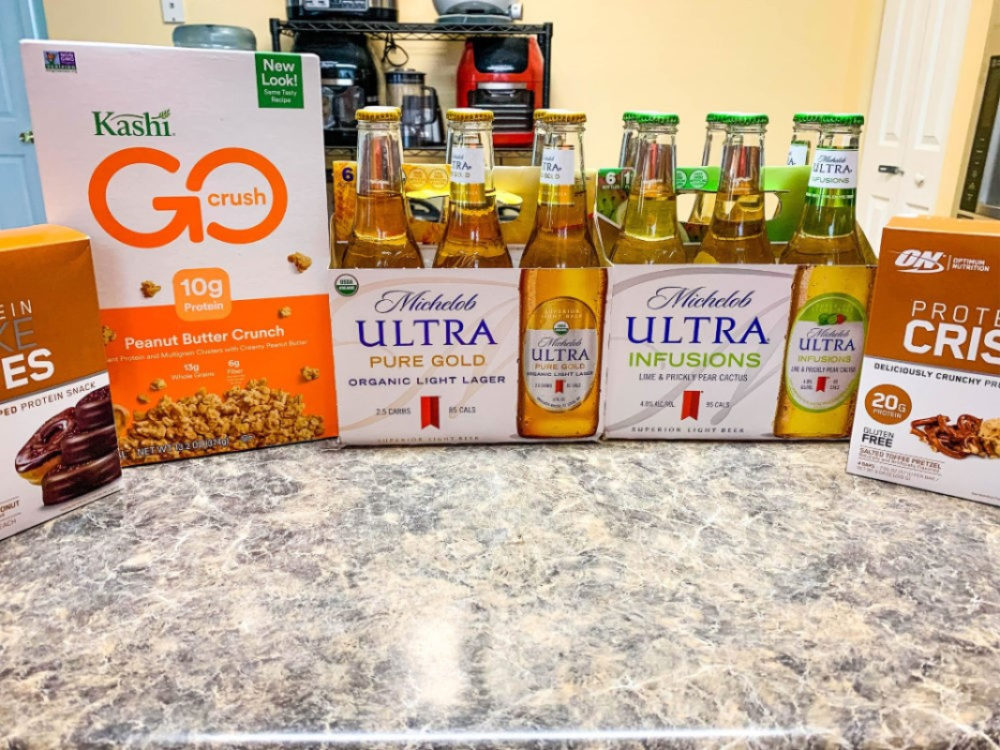 Tips for Balancing Your Life With a Busy Schedule
Personally I love that I can head to Walmart and easily grab the ingredients to make my own meals ahead of time, pack up with some better snack options and grab my Kashi GO Cereal all the while shopping for the perfect Schwinn mountain bike so I can make sure to follow all of the tips for staying in good shape with a busy schedule. Shopping in one spot, like Walmart, really helps save time when you're focused on staying fit while living a busy lifestyle.
As part of a campaign to help you get out and get active, I'm excited to share a sweepstakes with you today. The Get Out Get Active Sweepstakes runs from May 19, 2019 – June 30, 2019. Sweepstakes Prizes: The winner of the Get Out Get Active Sweepstakes will win an awesome prize pack including Optimum Nutrition products, a Schwinn Bicycle, and accessories. For official rules please visit GetActiveThisSummer.com.
Eat Breakfast
It's so important to start your day off right. The best way to start your busy schedule off on the right foot is to opt for a better breakfast option such as Kashi GO Cereal – Peanut Butter Crunch. This cereal has 10 grams of protein per serving and is a powerful plant-based option to start your day off right. The great-tasting crunchy clusters that taste like peanut butter are absolutely delicious.
Cook Meals Ahead of Time
When it comes to eating better options while juggling a busy schedule, cooking meals ahead of time will be a total time-saver. There are many homemade freezer meals you can prepare ahead of time and place in your slow cooker on a busy day. You can also bake casseroles and similar dinner options ahead of time so that you simply have to reheat them on a busy evening.
Opt for Quick Snacks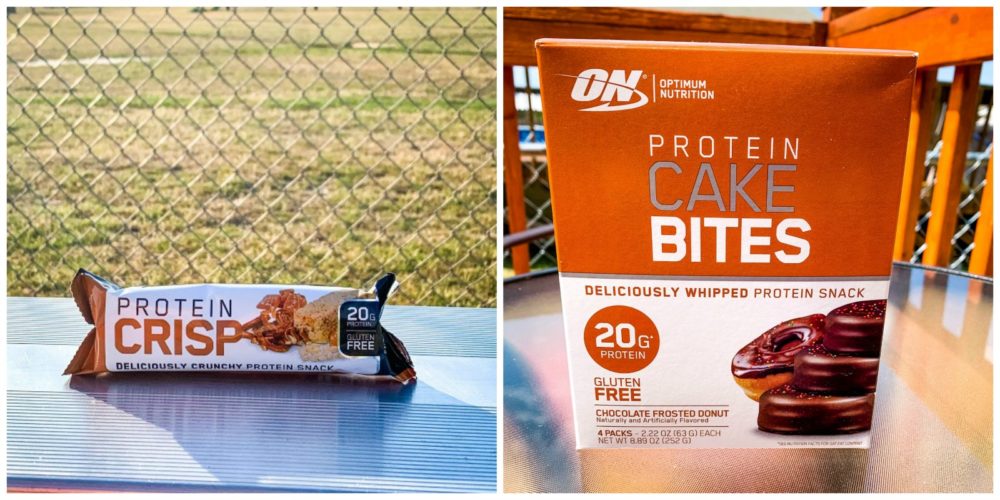 To keep your hunger pains down you can opt to have some "better for you" snack options such as Optimum Nutrition Salted Toffee Pretzel Protein Crisps. These crispy snacks are packed with 20 grams of protein per bar. You can also opt for the Optimum Nutrition Chocolate Donut Cake Bites that have 20 grams of protein in each 3-cake package to have a better option to snack on during your busy day.
Bike to Work
If you live close enough to your work location or take a lunch break during your work from home day, you can easily sneak in some physical exercise to stay in good shape with a busy schedule. Schwinn mountain bikes are the way to go for the best quality mountain bike. The Schwinn Sidewinder has an adjustable seat for a comfortable ride as well as a 21-speed Revoshift twist shifter and Shimano rear derailleur to ensure you can shift quickly within a wide range of gears.
When you're done with your busy schedule and ready to sit down at the end of the night, you can always open a cold one. Yes, that's right. Anheuser Busch offers a few better beer options for anyone with a busy lifestyle, such as Michelob ULTRA Pure Gold, and Michelob ULTRA Lime Cactus.
Michelob ULTRA Pure Gold is made with organic grains and has just 85 calories with 2.5 carbs per serving without any artificial colors or flavors. Michelob ULTRA Lime Cactus has 95 calories and 5.5 carbs offering you a fresh lime taste without the added weigh down you can get with other beers. It's always nice to have these on hand for guests or for any family member who enjoys a little cold drink after a long workweek. Just remember to always drink responsibly, and only enjoy these beverages when you're done driving for the day.