As time progresses, there are going to be tons of things that will be revealed. Each generation is going to help discover something new. For the most part, we already know that technology will continue to be a huge factor in our lives. With the way that tech is developing now, there will always be something new to try out. Especially if it is something that can be used every day.
Everyday tech items come in various shapes, sizes, and colors. Some everyday items may be a bit more convenient than others. Although, it can't hurt to try something out as long as you know its good right? We all have our needs, and some may be similar. With that being said, I have a couple of items for you that you may be interested in. Check out all the information I have for you below.
Tech Can Be Stylish & Helpful
Finding the right means of technology that fits your needs and style is important. Most people are looking for something they can depend on. Items they know will be helpful when the right time comes. Take a look at the following items: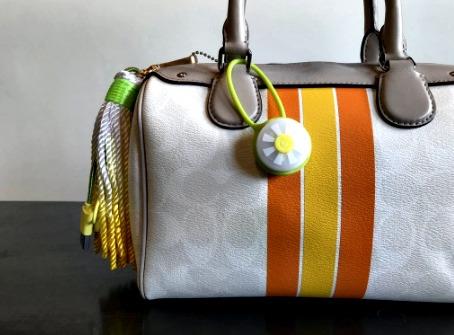 Bright Spot LED Purse & Party Light – loop Bright Spot with the removable strap onto your purse, backpack, or bag. Press the button once for immediate light & banish the dark. They double as safety lights (press the button twice for the blink) when worn while running or wrapped around your handlebars for nighttime biking
Power Planner Power Bank Journal – is a wonderful double world journal that has 13 features packed into 1 product! You'll be able to handle all your daily life activities while keeping everything you need juiced up and ready to go at the same time. Keep everything afloat with the help of the following features:

Power Bank
MFi Lightning Cord
Micro USB Cord
Phone Pouch
Tablet Caddy
And Much More!
Having a couple wonderful tech selections like these just might lighten the load off your shoulder. So go ahead and check out all the information I have for you above. Always remember that the tech world is just as important as the world we live in!
Connect with Tech Candy: Site | Facebook | Twitter | Pinterest