What are some of the first things you do when you wake up in the morning, or from a nap? Depending on what your day is going to consist of there are a number of tasks you have. Well, one thing that nobody seems to go without is a nice beverage. No matter what time of the day it is you are going to want a drink of some sort. Think about it, a lot of us love to drink tea, coffee, or even a hot beverage. Sometimes it just comes down to figuring out whether or not you can take it with you.
Let's just say you make a nice cup of coffee, but you are in a rush to head out. Sometimes you don't have a portable mug around so you go with a disposable cup. It may not be the most drink securing an option to go with but it's all that you have. We need something that will keep our drink safe from problems like splashing everywhere.
A True Joy To Drink From
It's time to stop depending on disposable cups and grab something we can trust more. Which is why the Kafe in the Box is a must-have.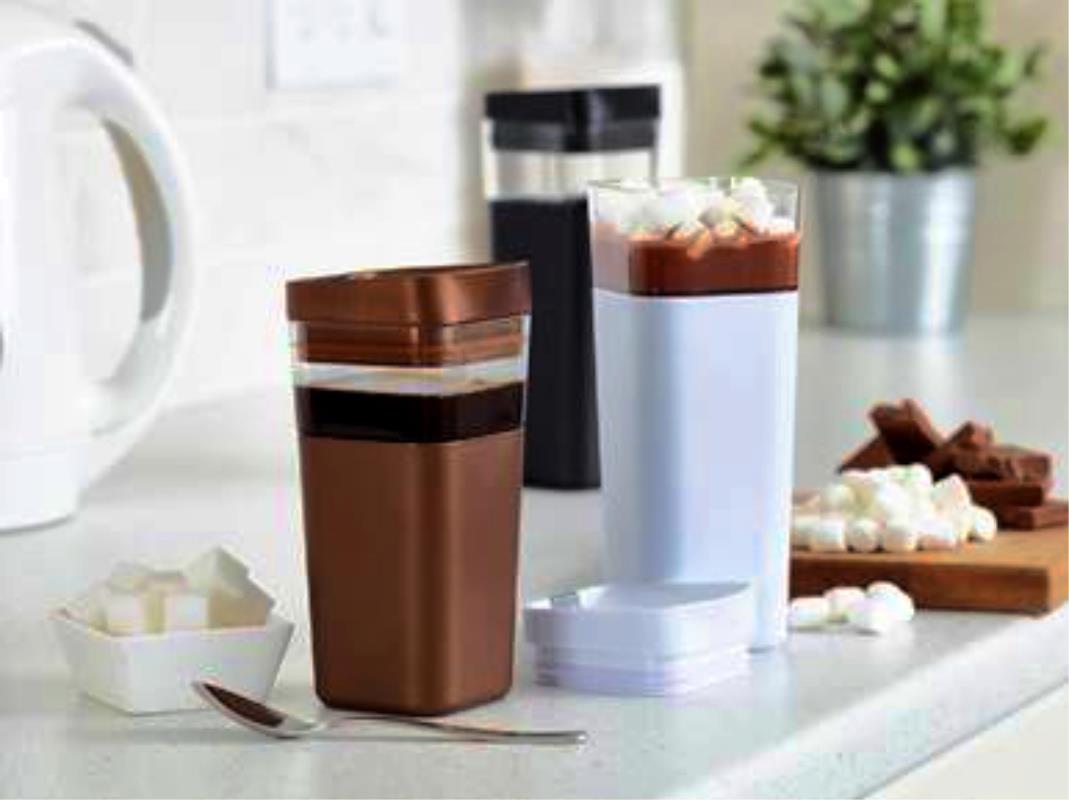 Now, Kafe in the Box is a stylish and Light double walled reusable coffee/ tea travel cup. What's great about this option is that it doesn't have the heaviness of stainless or ceramic cups. This makes it a much lighter option to go with. Let's face it, wouldn't it be better to not have to carry around something so bulky? Not only is it lighter, but its more stylish option as well. No more boring one-dimensional disposable cups that your drinks can spill out of. There are a few more details like the following:
Bpa/BPS and phthalate-free, USA made Tritan clear inner, with PP outer (same as yogurt containers)
Fits car cup holders and under cartridge Coffee makers
Splash-proof lid, Removable sliding tab top
There's no need to worry about your drinks spilling while on the go anymore. Instead, you can enjoy the beverage you bring along no matter what it is