Gearing up for all the red and pink? The chocolate and heart-shaped everything? All the cheesy sayings and puns? Whether you believe Valentine's Day is a commercialized creation or a beautiful day for true romance, get ready for it. It's coming…
We Ferment To Be
If there was ever a holiday made for drinking wine, it's definitely Valentine's Day! While celebrating love, friendship, or your devotion to Netflix, show your appreciation with a red or white. Though Champagne may be the most classic choice for celebrations, the depth of vino perfectly captures the soul-stirring vibes of Valentine's Day.
You Had Me At Merlot
Rather than celebrate with your usual variety, take it up a notch. Choose from one of these special bottles to set the mood. Light some candles, turn on that 90's R&B and get sipping! Here are three exceptional wines to pop open this Valentine's Day. You can thank me later. Remember #SharingIsCaring.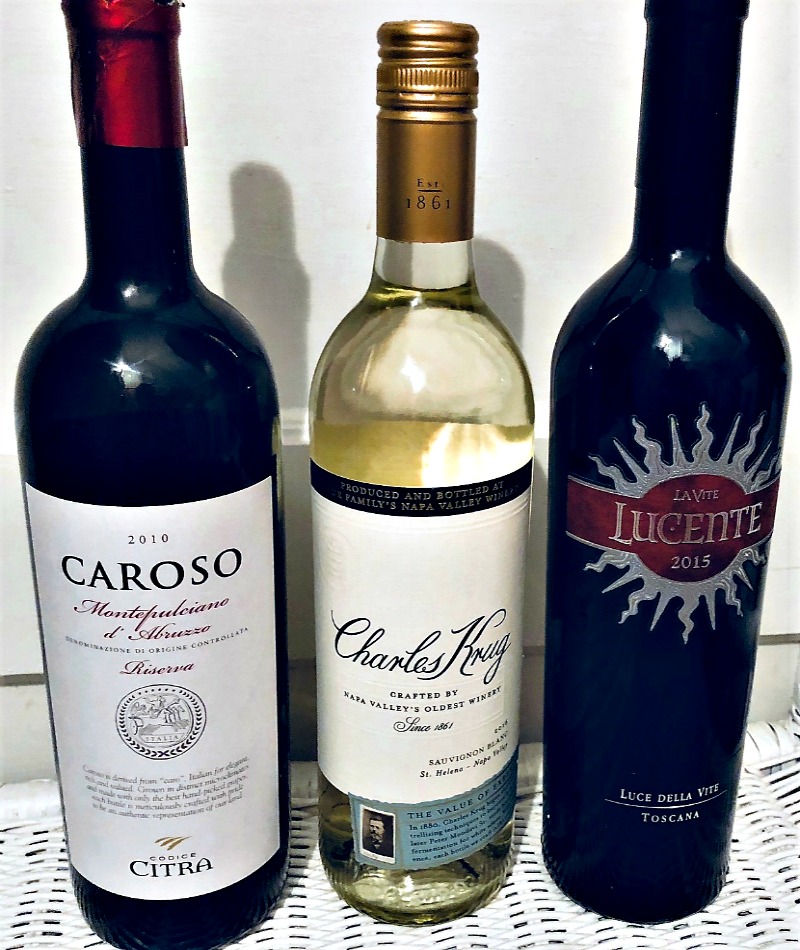 The Wines
Citra Caroso Montepulciano d'Abruzzo 2010 (SRP $21.99)
Caroso has a beautiful deep ruby color with complex aromas of dark fruit, warm spice and sweet vanilla. Rich and generous, this Italian full-bodied red has a velvety finish with notable red fruit, plum and cinnamon. An excellent food wine, this pairs well with mushroom and truffle-based dishes, roast lamb or beef, charcuterie and seasoned cheeses.

Charles Krug Sauvignon Blanc 2016 (SRP $18.00)
Charles Krug is Napa's oldest winery. The iconic California estate has been producing wine in the Napa Valley for over 150 years. The grapes for this Sauvignon Blanc are picked at night and fermented cold in stainless steel tanks to help preserve their aromatics and acidity. This classic Napa has a nose and flavors of tropical fruit, lemon, lime, passionfruit and grapefruit.
Luce della Vite Lucente 2015 (SRP $20.99)
The Merlot and Sangiovese grapes are carefully selected, then matured in the barrel room at the Luce della Vite estate in Montalcino. It is then bottled in the cellar there after twelve months. This super tuscan wine is a spicy and strong blend with notes of mild spice and subtle oak.

CONNECT WITH…
CITRA: Site
CHARLES KRUG: Site | Instagram | Facebook | YouTube | Pinterest | Twitter
LUCE DELLA VITE: Site | Instagram | Facebook | YouTube | Pinterest | Twitter