Most of us know that life can be full of surprises as much as it is challenging. You are going run into many life aspects that can impact life. Although, things can get a bit more stirred up when you start your own family. It's a new chapter in life for you to tackle!
Now, once your kids hit that certain age, they are going to have to urge to run off. Every child ends up running off in laughter wanting to have fun. There is nothing wrong with that as long as you know they are safe. In some cases, it can be a difficult task to take on. I just so happen to have the solution for such a mission.
Know Where The Kids Are When You Can't See Them
There are going to be moments in life where your child wonders off while out having fun. You could be at the playground or even theme park. Just the thought of losing track of your child is mind-wrecking. Now, you can avoid that matter with the help of Family Safety Radios.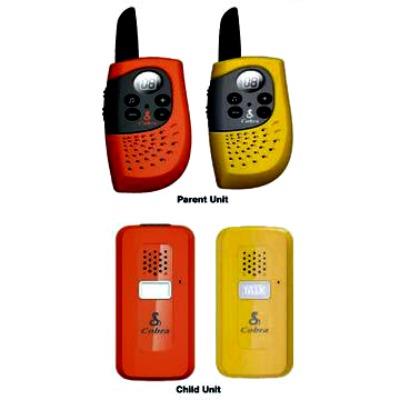 With the COBRA FS300-2 Family Safety Radios, everything will be a bit easier. You'll be able to call your child from a secure Adult Radio. Your child or someone nearby can answer from the Child Radio without a press of a button! It's just as easy as that, and dependable. It'even designed with a red LED light that can be seen from a distance. Here are some key details on the COBRA FS300-2 Family Safety Radios:
Child Radio Up to 5-mile range – When paired with Adult Radio
Adult Radio Up to 16-mile range – When used with other FRS Radio
Waterproof – Child FRS is designed to IPX6 waterproof standards
Roger beep – Confirmation tone indicates to others it's clear to talk
Accessories

Micro-USB "Y" Charging Cable
Adult Radio: 3 AAA batteries each (Not-included), belt clips included
Kid Radio: Lithium polymer battery built-in (included) and lanyard

And Much More!
This is a wonderful way to make sure and keep the family safe as much as possible. You can never be too safe, especially when it comes the safety of your kids. Knowing they are okay sends a warm feeling to your heart. So check out all of the information I have for you above.