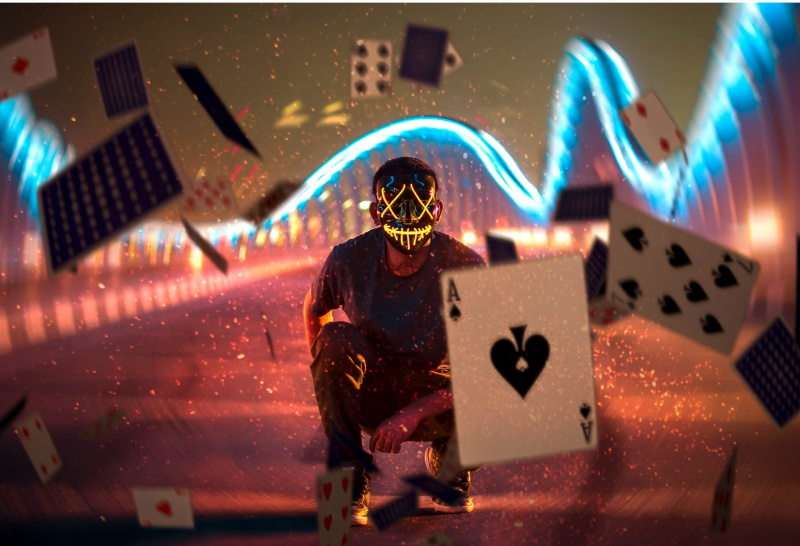 Gambling has been here for almost 5 thousand years, anything can be gambling material if you're adventurous enough. If technology could make something like video calls possible, then it sure can gambling online a success. The market for gambling was already huge worth billions of dollars, taking it online has made it possible for anyone to gamble in the comforts of any place they deem fit.
Thanks to the availability of information on online gambling platforms, it became much easier to analyze information and player behavior which helps in developing new games and markets. The role technology plays in gambling go beyond making gambling online possible to actually change gamblers' behavior. Bookmaking for example, was a relatively new form of legal gambling in the modern world, started in 1790 by giving people the chance to bet on racing horses, which actually helped in increasing the popularity of horse racing, with your money on a horse, the race becomes much more than just a few animals racing to the finish line.
In 1994, after passing Free Trade and Processing Act, Intercasino was the first online casino that was granted the online gambling license. There were only about 15 online casinos in 1996, nowadays that number has increased to tens of thousands. The mobile casino platform alone has reached over 100 billion dollars in revenues with over 164 million online players.
In this article we'll be reviewing the trends that influence the growth of global online casinos.
The inclusion of the other half of the world
For a while, gambling was mainly dominated by the male population, but with the rise of online gambling platforms, females started to have a more proactive role in gambling. Research done in 2015 showed the 49% of online gamblers in the UK were women, US had a slightly lower percentage but it's still considered a great milestone in gambling history. Research also showed that the majority of female gamblers were women under 35 years.
The reason gambling was mainly dominated was the intimidation of men; online gambling made the identity and gender of the player irrelevant, making women gain more confidence while gambling which led to augmenting the percentage of female gamblers. Some online casinos are mainly geared toward women like Pink Casino. This is a great way to introduce women to online gambling in a user-friendly way.
Countries against gambling
Some countries may not fully embrace online gambling as much as other countries, which creates a problem in the penetration of online global casinos. These problems can easily be circumvented by using proxies and virtual proxy networks. Those countries may not accept it but they do not wage war against it, because gambling loss couldn't really be a nationwide issue that demands complete attention, and because they allow land-based casinos to promote tourism.
These websites also promote advertisements that could be beneficial and generate revenue for the country.Online transactions with credit cards made gambling on any website a piece of cake, gamblers do not have to be from the same country the website is based in. Most online gambling websites allow players to purchase virtual tokens with real money and also cash them for real money.
Mobile gambling and social networks
Mobile gaming already took the world by storm, so it shouldn't be a surprise for online gambling to transition into mobile platforms as its new home. Smartphones nowadays generate the highest amount of online traffic, which in turn made online gambling on mobile devices generate more revenue. Any online casino now is making its services available on mobile platforms through gaming applications or browsers since it is the future of online gambling.
Thanks to the penetration of social networks, social gambling has become a thing. Online gambling companies are taking advantage of the social competition between friends provided by social media games to promote online gambling. User-traffic has highly increased since the interaction with users was allowed through social media.
The Free-to-Play model used by many online gambling websites helps promote market growth. Playing is free and doesn't produce direct revenue by charging anything to play, but users are prompted to purchase add-ons that help make gambling online easier and more customized for users willing to pay for the extra features. The advantage online gambling casinos have over land-based casinos is the variety of games available, thinking out of the box and implementation is much easier on an online platform. Froutakia online offers users to try some slots and other unique games for free to see if they'd like to gamble on it for real money if they'd like.
Cryptocurrencies
Cryptocurrencies are virtual currencies that are decentralized. A lot of online casinos are starting to adopt payment or cashing back by using cryptocurrencies for many reasons. Safety is a major concern for those who are gambling in a country that monitors gambling activity and traces the transactions. Cryptocurrencies allow almost complete anonymity over a user's transactions.
The speed of deposits or withdrawals using cryptocurrency is significantly faster than using traditional payment methods. Bitcoin is one of the most popular cryptocurrencies available, some online casinos are already making it the default payment method on their platforms. Buying, storing, and wiring cryptocurrencies only take a few minutes, so it makes sense for it to be integrated into the global online gambling scene. The more payment options online casinos have, the more users will be attracted to their platform.
The future of gambling
Some of these trends are relatively new but their impact has been huge, some are old and may stop affecting the growth of the gambling market in the future. Gambling companies started to accept the new changes in the gaming market as it dictates the integration of their platforms on mobile devices. Online casinos have come a long way since the past 20 years, especially with the integration of virtual reality and making the atmosphere even more progressive. Global online casinos also have to keep their advertisements user-friendly and non-spammy as much as possible to be able to attract untapped demographics.