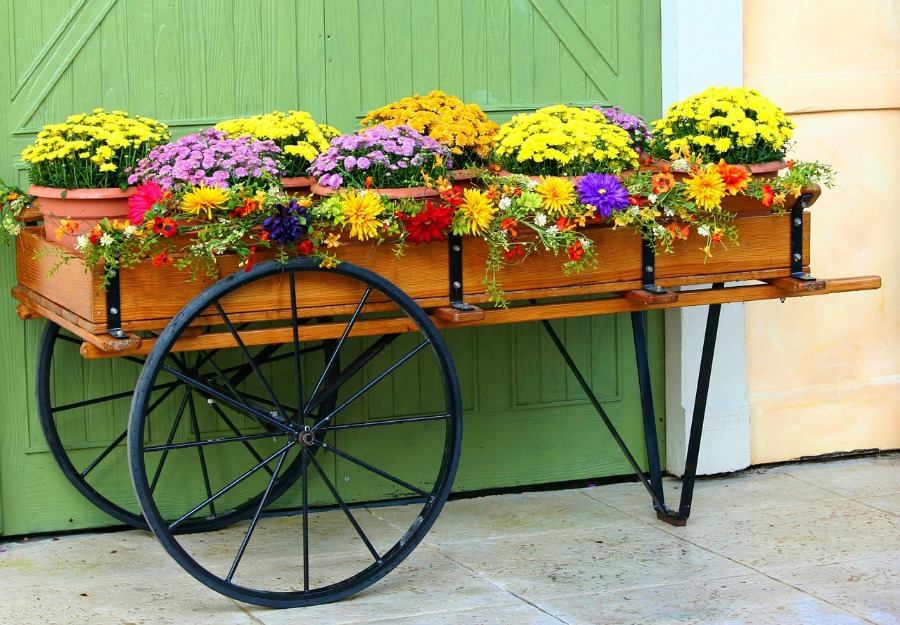 We all know one – a gardening guru who spends more time talking to their plants than their friends and family.
However, when you're not green-fingered yourself, it can be difficult to know what to buy these loved ones as gifts (especially when you know they'll definitely appreciate something for their perfectly pruned plants). So here are some ideas to help get you started:
A Grow-Your-Own Kit
While your gardening friend is already a pro at growing things, why not give them a gift that keeps on giving?
Grow-your-own kits are available for a wide range of plants, allowing you to choose something that you know your friend will love. For example, an apple tree growing set won't just add a stunning feature to their garden but will provide them with an abundance of fruit over the years, too.
Alternatively, for something even more luxurious, why not opt for a truffle tree (along with the stipulation that you get to share the produce)?
Pretty Pots
No one can ever have enough pots around their garden, and what better way to help your loved one enjoy this space than with a gorgeous, colorful pot? Available in all shapes and sizes, you'll be able to find something that's in keeping with your budget.
Want to make the gift extra special?
Then why not buy a plant to go with it?
A Jacket or Hoodie
When you're pulling weeds up in the garden you'll often don some old clothes that you're not worried about getting dirty. But why not take things to the next level for your loved one?
Opt for specialist jackets or hoodies that are designed to make working outdoors as comfortable as possible. You can even buy heated hoodies which are perfect for those cold winter months.
Birdhouse
If you want to avoid plants and anything to do with planting, there's nothing more appropriate for the garden than a birdhouse. Choose one in a design that'll complement their outdoor space and bring stunning wildlife to their garden.
You could even go slightly more obscure with bug or hedgehog houses, or help them attract other pollinating insects to their garden with butterfly and bee houses.
Magazine Subscription
Magazines are a great place to find plenty of inspiration for the next garden design or planting project, so if your loved one isn't currently subscribed to one, you could invest in a year's subscription for them.
This is another gift that keeps on giving because every month when the magazine's posted through the door they'll think of you.
As you can see, there are so many cool ideas available that don't have to involve any gardening know-how on your part (thank goodness!).