Ask yourself this, "what are some of the best things that people look forward to in the world?" If you think about it, we all have that one thing we all could go for. In most case, people all over love to enjoy a great tasting food that can settle their stomachs. Just think about coming home and putting something tasty in your belly. That's one feeling that we all seem to share.
Now with their being so many types of foods and ways to eat it, settling down with one choice isn't easy. Whether it's a full meal or not, food will always taste good. Although, if it's a snack you are looking you are in a bit of luck. I know of a few great snack selections that would be fit for any type of craving. So go ahead and check out all the information I have for you below.
Snacks, Snacks, Snacks Everywhere
Finding the perfect snack isn't always going to be the easiest of tasks. That's why you should consider some of the following choices:
Oscar Mayer Natural Meat & Cheese Plates – a satisfying, all-natural combination of favorite Oscar Mayer Natural cold cuts, Kraft cheese and whole wheat crackers that are 100% free of artificial preservatives. Each semi-prepared plate has at least 16 grams of protein – so grab one to bring to your next lunch meeting. Comes in three varieties, such as Slow Roasted Turkey, White Cheddar, and Whole Wheat Crackers
P3 Protein Plates – an extension of the original P3 fans know and love, now with 60% more food than regular P3 packs. It's more than a snack but lighter than a full sit-down lunch or dinner. Comes in four unique varieties, such as Chicken, Almonds, Colby Jack and Dried Blueberries.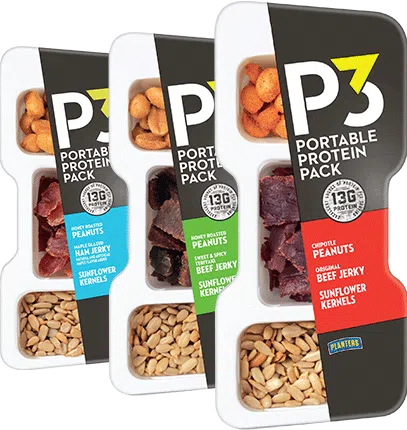 P3 Planters – completely shelf-stable snack with fresh roasted Planters nuts, alongside premium-cut lean jerky and tasty seeds – perfect for keeping in your desk drawer or gym bag for on-the-go fuel. Comes in three varieties, such as Honey Roasted Peanuts, Maple Ham Jerky with Sunflower Kernels
Whether they are for yourself or for the family, these are the perfect snack additions fit for anyone. So check out all the information I have for you above.