Many products in the world serve many purposes depending on what you would need it for. Think along the lines of art projects and creative designing. With ideas like that in mind, you have to think about the messes you could make. All of those times that you have to get up and leave the room in order to throw your trash away. In order to avoid that factor, you are going to need something that can help you out in your time of need.
A Mini Wastebasket You'll Want To Have
There are a lot of people who love to take part in arts & crafts or a number of DIY projects. Creating something special and unique brings nothing but joy to an artist's heart. Although, with projects like those you are going to have quite the mess on your hands. Hence to why you should consider grabbing the Lotsa Style Mini Wastebasket for your home!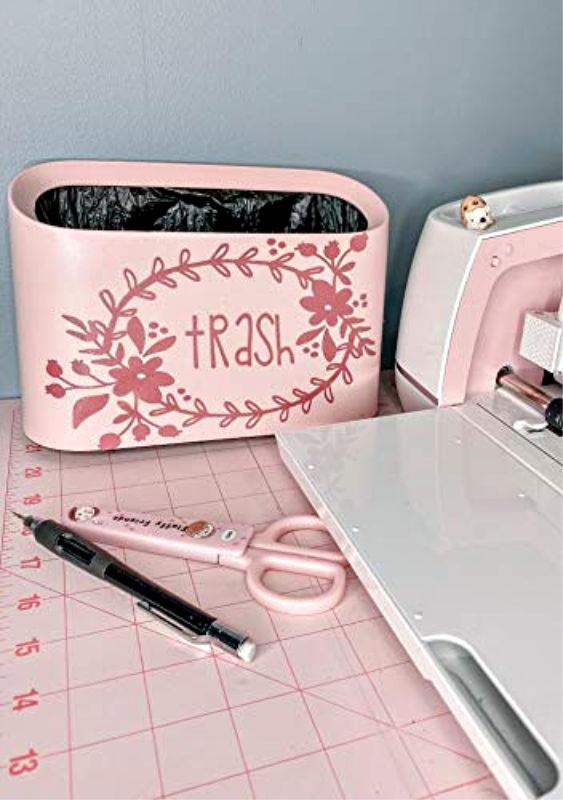 Now the Lotsa Style Mini Wastebasket isn't just a wastebasket, it's also a makeup holder, trash can, desk organizer, and much more. It is a product you would want to have around at all times. This designer piece is perfect for DIY Art & Craft paper and ribbon scraps, vinyl and fabric litter, food and crumbs, makeup disposables and wipes, tissues and so much more. Some extra details include:
Small & Compact – personalize this cute mini trash can of yours and impress others! This cutie fits literally anywhere in the home and office i.e. craft room, garage, workshop, dorm, study, living, vanity, bathroom, kitchen
Multi-Purpose – can also be used as a stationary holder on your craft table, DIY workplace and office, and for organizing makeup items like cosmetics, combs, brushes, tubes, lotions, facial masks and spray bottles
Plastic Bags Included – complete your experience with our custom fit 45 counts of plastic bags that are included free for you. Designed to stay neatly hidden but more importantly are strong and durable without tears or leaks
Let's be honest, having something like this at home could make a lot of DIY situations much easier to handle. You always want to make sure you make things easier for you. This is a product that you would want to have if you are all about crafts and DIY projects. With this product, all of your waste troubles will be the last of your worries.