Kenya is Africa's preeminent safari destination. In 2018 alone, Kenya hosted over two million tourists, most of whom would readily declare their wish for future visits to this glorious country.
From the highest points of Mount Kenya to the lowest plains around the coastal areas, Kenya has something for all adventure seekers out there. For instance, on a Kenya holiday in Masai Mara, you will witness the largest land migration on earth, the wildebeest migration. The Mara is also home to all members of the big 5 and a top destination for cultural tours.
In Amboseli National Park, you will come one-one with large herds of elephants against a background of the mighty Mt. Kilimanjaro. For therapeutic sun and sand time, Diani, Wasini island, and Chale island stand unrivaled. The point is, whichever direction you head during your Kenya safari, you won't be short of fun and adventurous things to do.
In this guide, we shall summarize some of the key things you should keep in mind before going on a safari holiday in Kenya.
1. Passports & Visas Are a Necessity
For tourists traveling into Kenya, this is a no-brainer. You'll require a passport that is valid for a minimum of six months from the date you enter into the country. Also, the passport should contain at least two blank pages. Tourists from the US, UK, Canada, Australia, and the European Union are also required to have a visa.
If you hate the rigor of applying for the visa through your local Kenyan embassy, the Kenyan government has made it easier to apply for the document through an online portal. Either way, you'll be required to provide two passport photos as well as proof of travel arrangements. You can also apply for the visa upon landing in the country, in which case you'll not have to provide passport photos.
2. Health Requirements
Vaccinations aren't compulsory. However, ensure you provide a Certificate of Inoculation against Yellow Fever if you're traveling from a country that's listed by the World Health Organization as having high prevalence rates or a recent outbreak of the disease.
Presently, malaria is still the only primary health concern to worry about when going on a Kenya holiday safari. Thankfully, most safari camps have taken all precautionary measures to keep their guests safe from mosquito bites. But still, it's prudent to purchase travel insurance. That will help with evacuations and medical treatment.
3. Understand the Local Currency
The Kenya Shilling is the official currency of the country. You should remember that various other east African countries, such as Uganda and Tanzania, also use the shilling. Therefore, ensure you differentiate which shilling is from what country. For a safari in Kenya, you need Kenya Shillings, Uganda uses Uganda shillings, and Tanzania uses Tanzania Shillings.
Most parks and safari lodges in Kenya accept Euro and USD, but small businesses away from Kenya prefer the local currency. For that reason, we recommend converting about $400 into the local currency before coming to Kenya. There is also the forex Bureau at the airport, but the last thing you want is to queue after hours in the air.
ATMs are available in all major cities, but in remote settings such as the Masai Mara, they are very few. The best way is to purchase an all-inclusive Kenya safari package that covers transportation, meals, accommodation, park entrance fees, and all other holiday essentials.
Then, have some extra budget to purchase souvenirs and personal items or when you decide to give a tip.
As the saying goes, the best way to explore a new country is with the people who were born and raised there. Plan your African safari with local tour companies such as Masaimarasafari.in. Their safari guides were born and raised in Kenya, and they will give you all the information you need to plan a safe, educational, and memorable holiday in Kenya.
4. Take Care of Your Personal Safety
Personal security is something you'd want to take seriously when going on an African safari destination.
Common logic dictates that you travel with small sums of cash and use your credit cards in most cases. Also, closely watch your personal effects, especially at airports, on the street, in open-air markets, and in busy restaurants.
Even in public places, don't make it too obvious that you're a tourist. Keep all your tempting valuables, such as wallets, cameras, and mobile phones out of sight. Kenyans are largely hospitable people, but the country isn't short of overzealous criminals looking to steal from unsuspecting tourists.
5. Have a Camera to Capture All the Moments
Kenya safari tours are rich in experience and encounter, so the last thing you'd want to forget is a DSLR camera. The camera should, at least, come with interchangeable lenses, preferably ranging from 200-400 mm for wildlife photography and 24-100 mm for close-up landscape photography.
Along with the camera, ensure you carry extra batteries. Rechargeable batteries are more encouraged as most safari lodges have facilities to charge them. Needless to mention, make provisions for plenty of memory cards for that extra storage space. A mobile phone is also another necessity, though you'll barely need it while exploring the vast, remote safari wildernesses.
6. Also…Pack Appropriate Clothing
When packing the right clothing, the keywords should be comfort and convenience. Kenya's location along the equator means it's generally a warm country. If you're visiting from a country that experiences four seasons, even the coldest months from June to August here don't come close to winter. And neither are the hottest months too hot.
However, you'd want to have a warm layer of going on a safari in the Kenyan highlands with altitudes of over 5000 feet above sea level, such as the Mt. Kenya regions. Kenyan plains can get dusty between June and October, so pack a pair of contact lens and dark-green attire to hide the dust. Not to mention, a hat and protective sunscreen to cushion your skin from damage from the equatorial sun. You also won't go wrong with hiking boots.
Avoid military-style camouflage prints and plastic bags. These are illegal in Kenya. For more on dos and don'ts during a safari in Kenya, visit AjKenyasafaris.com. The brand has written an extensive Kenya travel guide covering all the questions you might have about visiting Kenya.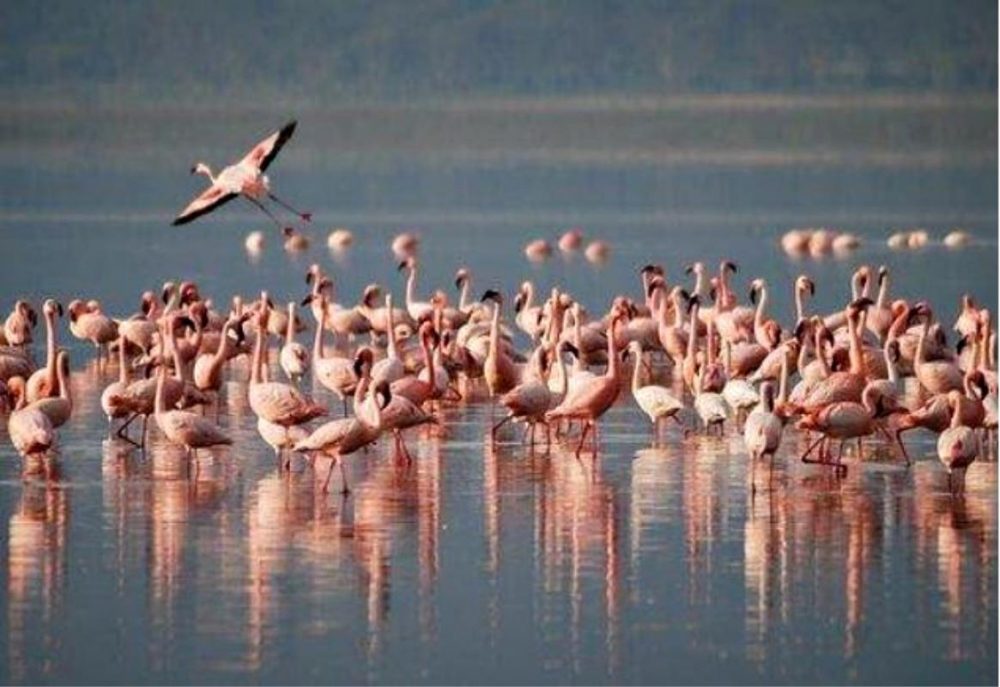 7. Communication and Internet
Most Kenya safari destinations are located off the beaten tracks, and any experienced safari traveler would love it that way. Sadly, these remote areas feature unstable mobile phone and Wi-Fi coverage.
Being the riveting experiences that safari tours are, you'd want to ensure you capture all the action and possibly stream it back home in real-time. Therefore, check with your local service provider that your mobile phone is compatible with the networks used in Kenya and Africa, most of which are GSM digital networks operating at frequencies of around 900 MHz.
Kenya boasts a considerable penetration of 3G and 4G networks, but it all depends on where you go on the safari. Generally, connectivity declines as you move further from the main cities. Also, ensure your mobile gadget is registered for international roaming.
Otherwise, you'll have to contend with the HF radio, which is still the predominant mode of communication used on most safari tours.
Wrapping Up
Going on an Africa safari is something you definitely want to add to your travel itinerary this year. Choosing Kenya as your preferred safari destination isn't enough. To have more fulfilling experiences, you must understand what's expected of you and how best to prepare for each tour. We hope you find the above tips useful.